StarLadder iLeague StarSeries LAN groupstage started out with twelve teams looking to gain the first day advantage and lead. With the first major LAN championship title of the new year and $300,000 prize pool on the line, the teams held nothing back in the first day of groups. LGD have taken the first spot, followed closely by EG in Group A. Group B is led by Team Liquid followed by Virtus.Pro. The action will resume tomorrow at 09:20 CET with Fnatic vs. Spirit and Na'Vi vs. LGD Gaming.
The temperatures outside were frigid but things were heating up inside at StarLadder iLeague StarSeries LAN group stages. With modified schedules and some delays, the event was an incredibly long and tiresome affair.
Over 13 hours of play yielded some fantastic plays and actions.
LGD Gaming have come to the event to prove they were deserving of an invite to Shanghai Majors which they had to secure in the Regional Qualifiers instead. They have moved through the day undefeated, taking down even the reigning TI5 championship team, Evil Geniuses.
Despite the chaotic start to the event with Alliance being significantly delayed and then being replaced by Power Rangers, the Swedish team and StarLadder were able to develop a solution and Alliance was able to compete.
Today, Alliance plays @natusvincere, @FNATIC & @Team__Spirit at 14.40, 16.00 & 17.20 CET. https://t.co/wbaWiRmVNi pic.twitter.com/hyZiaLj1JA

— Alliance (@theAllianceGG) January 13, 2016
Team Secret had surprisingly sub-par performances today. The match against Team Liquid lasted 20 minutes only, an uncharacteristicly short game for the squad. Out of three matches, they took only one win.
Both Team Liquid and LGD Gaming sit at the top of their groups undefeated. Both teams were not directly invited to the Shanghai Majors and both teams qualified for the winter major in the regional qualifiers.
Every team in the entire event has won at least one match today.
StarLadder iLeague StarSeries LAN groupstage day 1
StarLadder iLeague StarSeries LAN groupstage day 1 Group A
LGD Gamingcame out on top of the group by seizing all three of their matches today, and in a convincing manner at that. The Chinese veterans had been having inconsistent results earlier in the year, but once again proved they should not be underestimated. Lei "MMY!" Zengrong and Bai "rOtk" Fan continue to impress.


Evil Geniuses looked in top form as expected, taking their only loss against LGD Gaming. Peter "ppd" Dager's drafts and leadership are still leagues ahead of the competition while Syed Sumail "Suma1L" Hassan continues to shine in flashy plays and solid actions.


Alliance's day started off rough for them. After a whirlwind of emotions, delays and uncertainty, they arrived at the venue shortly before having to compete in the matches. Their first game against Na'Vi was a loss but the were able to bounce back with a win against Fnatic. The team ended their long day with an intense match against Team Spirit in which they lost in the very last moments.
Fnatic took a victor against Na'Vi, giving them a chance to keep fighting for tomorrow. While their new line up featuring Zheng "Miduan" Yeik Nai on the mid role and Chai "Mushi" Yee Fung playing carry is doing better than previously, Djardel Jicko B. "DJ" Mampusti still seems to come out as the most impressive. Fnatic took their losses against LGD and Alliance.
Big win for the boys over @natusvincere! We're currently 1-1 in Group A at #SLTV13. @theAllianceGG next. pic.twitter.com/ptM1peb4gU

— FNATIC (@FNATIC) January 13, 2016

Na'Vi continued to have a lackluster performance today in the groupstages. Taking their losses against EG and against Fnatic, they were able to claim a victory against Alliance to remain tied with Fnatic and fight for another chance tomorrow.


Team Spirit were hyped for the event but struggled in their first LAN but took their first and only victory of the day against Alliance. In an astounding comeback of over 20k networth, Team Spirit seized their series and ended the day on an up note.
Fighting Spirit: @Team__Spirit had over a 20k Net Worth swing in the last 4:02 of their #StarLadder win vs Alliance pic.twitter.com/vmV1iCXxPl

— Nahaz (@NahazDota) January 13, 2016
StarLadder iLeague StarSeries LAN groupstage day 1 Group B
Wings Gaming took their first and only victory of the day against Vega. They then were beaten down by both Virtus. Pro and compLexity.
Team Secret had some surprising results. Taking only one win today, against Virtus.Pro, they lost to both Liquid and Vega. The team that had been seen as one of the top teams early in the year, has been showing some inconsistent results and slipping from fans' confidence. The team seemed to be both out drafted and out played. In just over 20 minutes they fell victim to Team Liquid.


Team Liquid continues to be a force to be reckoned with and have been making a footprint on the road to big success. Jesse "JerAx" Vainikka has been instrumental in the team's success with his signature heroes – EarthSprit and Tusk- playing key roles in the matches. The team did not drop a single match in the day's games and are sitting in the first place spot in their group.
Two Legit: @LiquidJerAx has played Earth Spirit & Tusk in 14 straight games (incl the entire SM quals) #StarLadder pic.twitter.com/kOtLW9mRZ2

— Nahaz (@NahazDota) January 13, 2016
compLexity Gaming had a rough start to the day, losing to both Team Liquid and Virtus.Pro. They were able to turn things around in the witching hour of the event, taking their first victory in the last hour over Wings Gaming.
Vega Gaming started out the day with a loss to Wings Gaming. They recovered quickly and took an important win in their next game. Vladimir "No[o]ne" Minenko had a great moment on Oracle as he made an impressive clutch play against Team Secret. The CIS squad were able to take the win against one of the favorites of the event and gain some confidence in their plight to reach the finals.


Virtus.Pro took their first match as a loss against Team Secret. They were able to bounce back quickly and seize the following two matches of the day – against Wings and compLexity – to bring them into a favorable position in the groups.


StarLadder iLeague schedule
The StarLadder iLeague schedule will include a group stage held between January 13-14th and the playoff stage to be held at the Minsk Arena, between January 15-17th.
StarLadder iLeague StarSeries LAN schedule: Group stage
Matches will be broadcasted live from the studio.
Teams will be divided into two groups of six.
Format is best-of-one.
Top three teams in each group will advance.
Thursday, January 14
09:20 CET Na'Vi vs. LGD
09:20 CET Fnatic vs. Spirit
10:40 CET Alliance vs. LGD
10:40 CET Fnatic vs. EG
12:00 CET Spirit vs. Alliance
12:00 CET EG vs. Na'Vi
13:20 CET Wings vs. Liquid
13:20 CET compLexity vs. Vega
14:40 CET Virtus.Pro vs. Liquid
14:40 CET compLexity vs. Team Secret
16:00 CET Vega vs. Virtus.Pro
16:00 CET Secret vs. Wings Gaming
StarLadder iLeague StarSeries LAN
The StarLadder iLeague StarSeries tournament kicked off at the end of October, with regional qualifiers.
At least 100 matches were played by the best teams in the four regions – Europe, America, Southeast Asia and China. StarLadder iLeague StarSeries also received a boost in the prize pool to $300,000 – double last season's prize fund of $150,000.
StarLadder iLeague StarSeries LAN prize-pool
1st place – $120,000
2nd place – $60,000
3rd-4th places – $30,000
5th-6th places – $15,000
7th-12th places – $5,000
Minsk Arena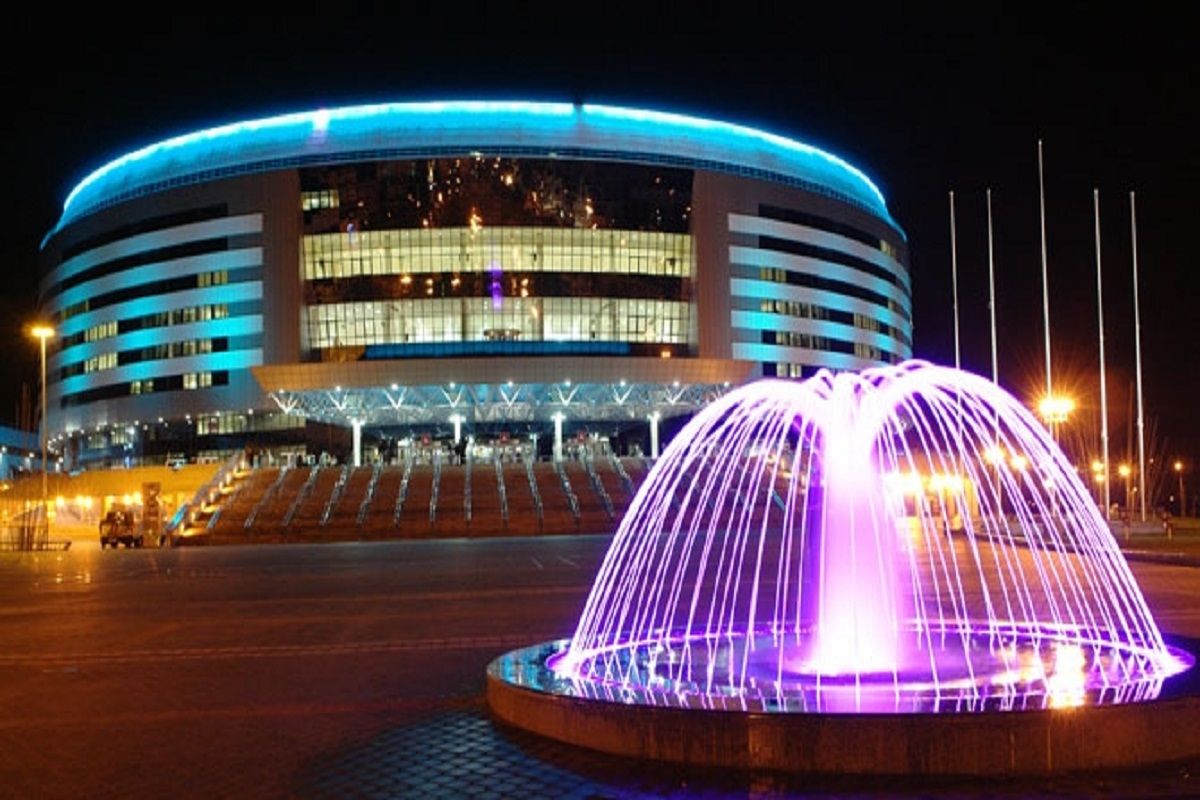 The StarLadder iLeague StarSeries LAN playoffs and finals will take place at the Minsk Arena, which is designed for holding international sports, cultural and entertainment events. The seating capacity of the arena is 18,000.
Featured image courtesy of ESL