StarLadder iLeague had a last minute change of plans in lineup. Due to the inclement weather in Minsk, Belarus, Alliance was stranded in Frankfurt, Germany and unable to secure their trip to StarLadder iLeague in time for the playoffs. Power Rangers have been named as their replacement. Twelve teams will clash in Minsk, Belarus, between January 13-17 for the $300,000 prize-pool and the first championship LAN title of 2016.
Sad News 🙁 @theAllianceGG not playing at the LAN Final: https://t.co/wJFhrucOhx #sltv #starladder #dota2 pic.twitter.com/qxPpZUPbuH

— StarLadder (@StarLadder_com) January 12, 2016
StarLadder iLeague announced the unfortunate news regarding Alliance being replaced in the LAN playoffs.
A snowstorm in the area has wrecked havoc on the LAN playoffs scheduled to start tomorrow at 13:20 CET. Players and teams from all over the globe have had disruptions in flights and alternate travel plans due to the heavy hitting snow. Alliance has been stranded in Frankfurt, Germany with no options to arrive until later tomorrow.
The only possible flight might have been only on the next day, so it did not allow the team to come in time. It is a pity that the organizers have not managed to agree upon a new schedule with the rest of the teams, so Alliance have to leave our tournament.

-StarLadder
Alliance has been replaced by local, Belarusian team, Power Rangers.
StarLadder iLeague StarSeries LAN
The StarLadder iLeague StarSeries tournament kicked off at the end of October, with regional qualifiers.
At least 100 matches were played by the best teams in the four regions – Europe, America, Southeast Asia and China. StarLadder iLeague StarSeries also received a boost in the prize pool to $300,000 – double last season's prize fund of $150,000.
StarLadder iLeague StarSeries LAN prize-pool
1st place – $120,000
2nd place – $60,000
3rd-4th places – $30,000
5th-6th places – $15,000
7th-12th places – $5,000
Minsk Arena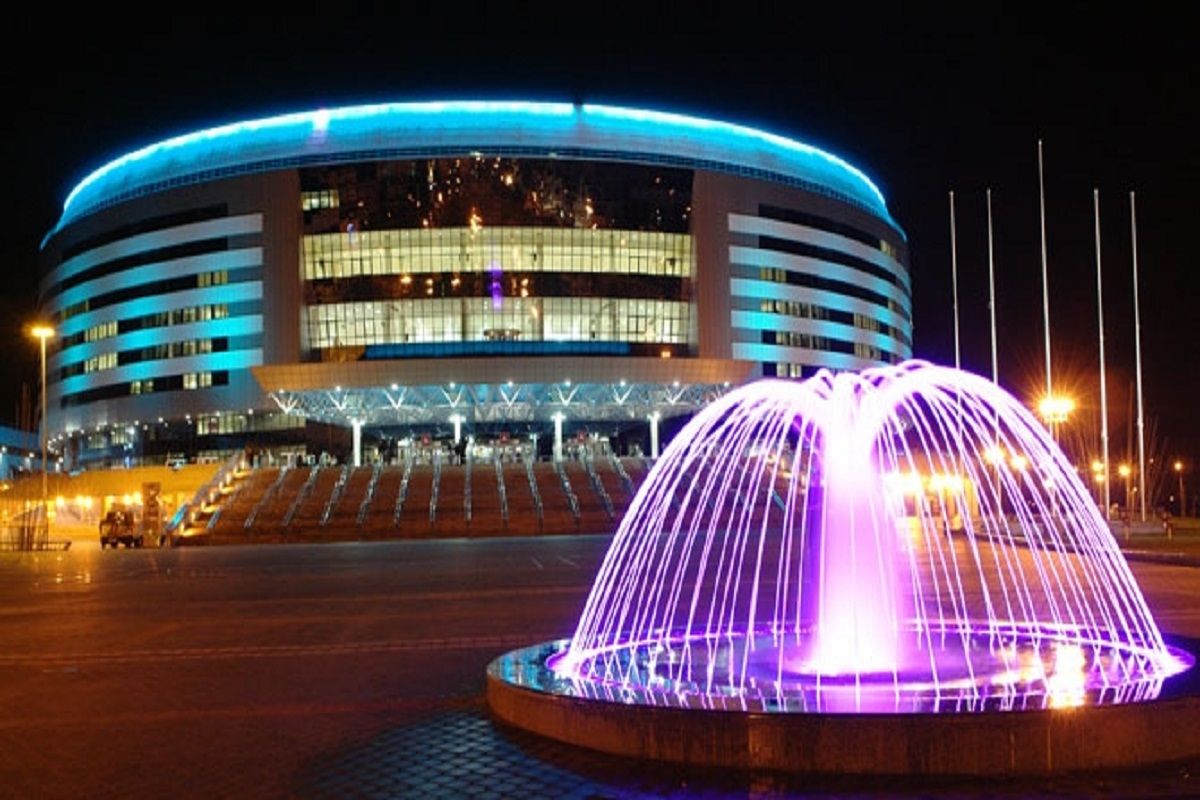 The StarLadder iLeague StarSeries LAN playoffs and finals will take place at the Minsk Arena, which is designed for holding international sports, cultural and entertainment events. The seating capacity of the arena is 18,000.
Featured image of Minsk, Belarus Snowstorm courtesy of PowerRangers