SL iLeague StarSeries finalizes the lineup for the LAN playoffs in Minsk, Belarus with the addition of Na'Vi. The CIS team has been directly invited to compete between January 13-17 for the $300,000 prize pool. Evil Geniuses, compLexity, LGD Gaming, Wings, Alliance, Vega, Virtus.Pro, Team Spirit, Team Liquid, Team Secret and Fnatic are already included in the lineup.
The first @DOTA2 LAN in 2016 with @natusvincere: https://t.co/u93d5c6VRB #navinews #Dota2 pic.twitter.com/AcvcsrT4WI

— Natus Vincere (@natusvincere) December 28, 2015
SL iLeague StarSeries announced Na'Vi as the final team of the 12 teams that will compete in the upcoming event. The competition will take place between January 13-17 with a $300,000 prize pool in Minsk, Belarus.
Na'Vi has had a difficult year in 2015 with many significant changes.
On October 16, the organization announced the dissolution of their Dota 2 team after less than adequate performances as of late. The dissolution of the team signified the end of an era between the organization and Danil "Dendi" Ishutin and Alexander "XBOCT" Dashkevich, an unprecedented professional relationship in the Dota 2 scene, that lasted for five years.
Four days later, it was revealed that Danil "Dendi" Ishutin and Akbar "SoNNeikO" Butaev would remain with the organization. The new Na'Vi team will be built around Dendi and Sonneiko, who will recruit the other players themselves.
The team has since worked on formalizing a final lineup and has been recently demonstrating a vast improvement in their performances and playstyle. The team appears to have brought back a good team synergy and balance of talent and skill.
Current Na'Vi team:

Danil "Dendi" Ishutin


Akbar "SoNNeikO" Butaev


Dmitry "Ditya Ra" Minenkov


Dmitry "Ax.Mo" Morozov


Ivan "Artstyle" Antonov
SL iLeague StarSeries
SL iLeague StarSeries had already kicked off at the end of October with regional qualifiers.
StarLadder announced the newest, upcoming Season XIII details. The organization boasted 100 matches to be played by the best teams in the four regions – Europe, America, Southeast Asia and China. StarLadder iLeague also received a boost in the prize pool to $300,000 – double last season's prize fund of $150,000.
SL iLeague StarSeries participating teams
compLexity Gaming (Winner NA Qualifier)
LGD Gaming (Winner Chinese Qualifier)
Wings Gaming (Winner Chinese Qualifier)
Vega Squadron (Winner EU/CIS Qualifier)
Alliance (Winner EU/CIS Qualifier)
Virtus.Pro (Winner EU/CIS Qualifier)
Team Spirit (Winner EU/CIS Qualifier)
Fnatic (Winner SEA Qualifier)
Evil Geniuses (Direct Invite)
Team Secret (Direct Invite)
Team Liquid (Direct Invite)
Na'Vi(Direct Invite)
SL iLeague StarSeries format
Teams will be divided into groups of four
Top two teams from each group will advance to the regional playoffs
Top team from each group will advance to the second group stage, joined by Team Empire and Virtus.Pro
The runners-up from the first group stages will play relegation games to decide two teams to advance to second group stage
Top two teams from second group stages advance to the LAN finals
SL iLeague StarSeries prize pool
1st place – $120,000
2nd place – $60,000
3rd-4th places – $30,000
5th-6th places – $15,000
7th-12th places – $5,000
Minsk Arena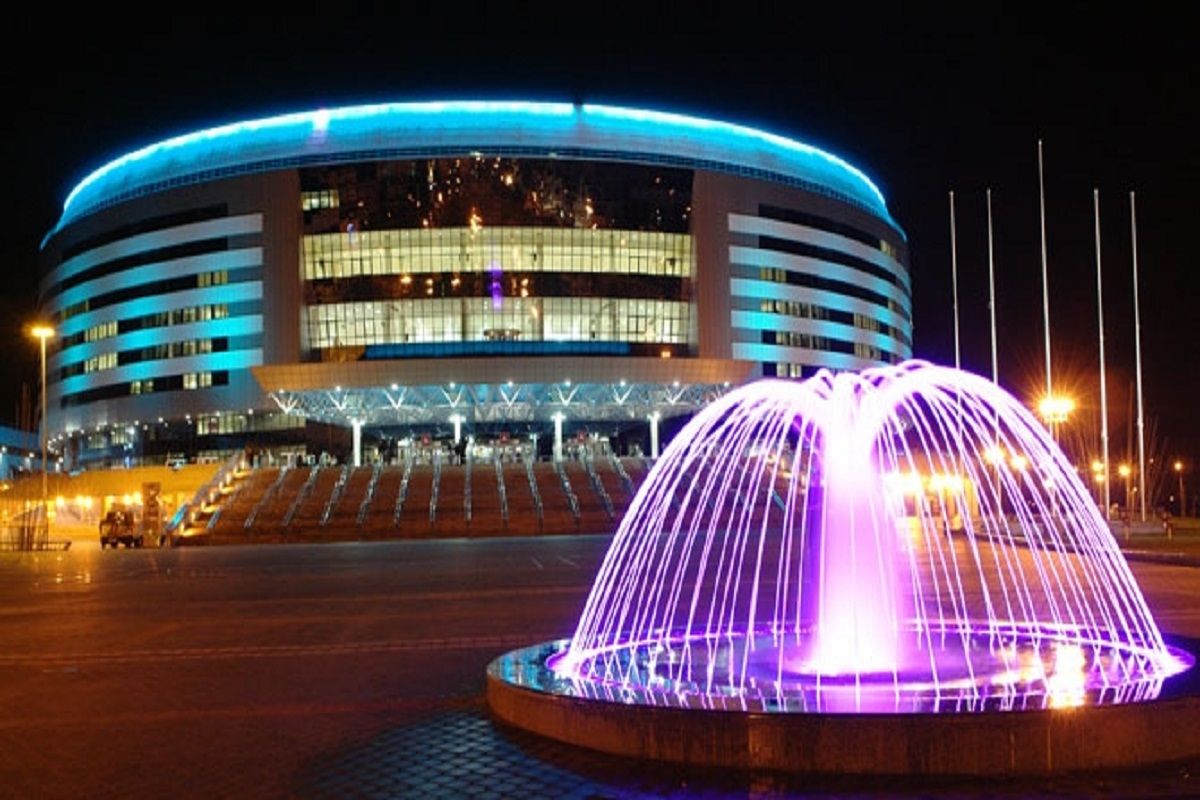 The event will take place at the Minsk Arena, which is designed for holding international sports, cultural and entertainment events. The seating capacity of the arena is 18,000.
StarLadder StarSeries Season XII
The previous season was hosted in April, at DreamHack Bucharest, in Romania. In an all-Chinese Grand Finals, ViCi Gaming defeated Invictus Gaming, 3-1, to claim the StarLadder StarSeries Season XII championship title.
1st place – $67,500 – ViCi Gaming
2nd place – $30,000 – Invictus Gaming
3rd place – $21,000 – Cloud9
4th place – $12,000 – Team Tinker