Kiev Major has been rescheduled – moving forward one week to April 27-30th. With new dates released, Kiev Major tickets go on sale next week, February 22nd. Tickets are being sold through Karabas and are available for purchase as individual daily passes. Prices range from ₴130/~$5 – ₴400/~$15.
Kiev Major Dates and Tickets
https://t.co/rMw6nzDhsz pic.twitter.com/WOkcnmr6SA

— Wykrhm Reddy (@wykrhm) February 15, 2017
Valve's announcement regarding Kiev Major tickets also included a change of dates for the big event.
The Kiev Major is fast approaching, and to help reduce potential conflicts with other tournaments, the Main Event has been rescheduled to take place April 27 – April 30 at the National Palace of Arts Ukraine.
In December Valve announced Kiev Major Main Event will take place April 20 – 23, 2017, preceded by Open Qualifiers on March 6 – 9, and Regional Qualifiers on March 10 – 13.
The early announcement was a welcome shift in the historically late notifications – most likely prompted by significant conflicts seen with the Boston Major.
The Fall Major was announced on October 5th – with qualifiers being less than three weeks later and the event being held two months later. The dates conflicted with the Summit 6 – both taking place December 7-11, forcing BTS to ramp up their schedule a month earlier. Three teams – OG, EG and Team Secret to withdrew from DreamLeague season due to proximity of the playoffs to the Boston Major group stage dates.
Despite the early announcement, DAC 2017 had since then scheduled their main event to take place March 28th – April 4th – just over two weeks prior to the original dates planned by Valve.
The change in dates comes along with frustration from fans who already purchased airline tickets and reserved accommodations in early preparation for the big event.
Open and regional qualifier dates have not been changed.
Kiev Major Tickets
Tickets will go on sale in less than one week – on Wednesday, February 22 at 10:00 local time/09:00 CET.
All tickets for the event will be sold as individual daily passes: ₴130/~$5 each for Thursday, Friday, and Saturday, and ₴400/~$15 for the Grand Final on Sunday and are available for purchase through Karabas HERE.
Valve has recommended creating and preparing an account on Karabas prior to ticket sales.
National Palace of Arts Ukraine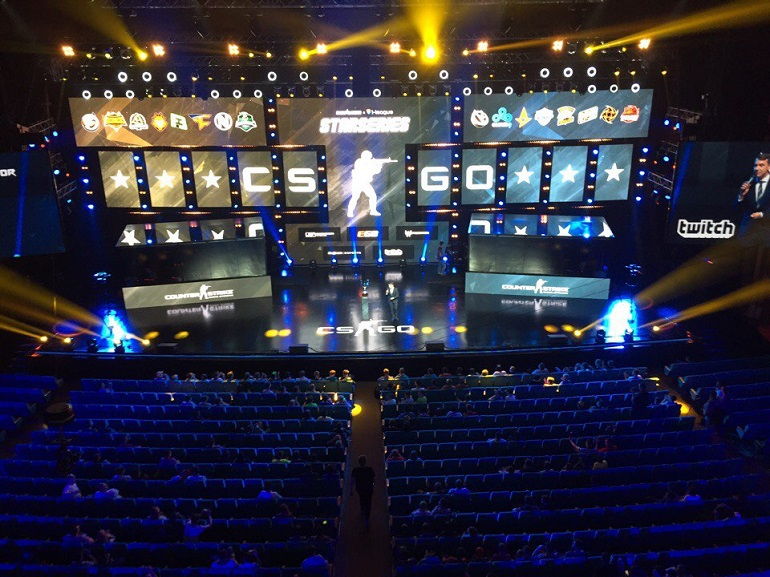 The National Palace of Arts Ukraine is one of the main theater venues in Kiev, Ukraine. It was opened in 1970 with a seating capacity of almost 4,000 in the main concert hall.
In the past, StarLadder i-League StarSeries Season 2 hosted CS:GO at the event successfully.