Newbee forfeit their participation at WCA, hours before their first scheduled match. The tournament which is currently underway, having started yesterday featured Sixteen teams – Team Secret, Wings Gaming, Fnatic, Team Empire, LGD, Newbee, YouPorn, Leviathan, CDEC, TnC, IG, Execration, MVP.Phoenix, Team Liquid, Alliance, and Digital Chaos – competing in Yinchuan, China for the $650,000 prize pool, between December 17th-21st.
Just been informed @NewBeeDota2 forfeit WCA, not even traveling to the event. https://t.co/v1oy5DYQCy pic.twitter.com/rBzkeJs5Of

— Toby Dawson (@TobiWanDOTA) December 18, 2015
Newbee forfeit their matches scheduled to start today at 12:00 CET against LGD for groupstage matches.
It has been reported that the defending championship team of WCA 2014 will not be traveling to the event at all, having had issues with their flight schedule not allowing ample time for the team to prepare.
Their withdrawal will result in Group B featuring three teams instead of four as it is too late to seek a replacement.
ViCi Gaming had withdrawn from the event prior and had reportedly been facing consequences and fines by ACE, the Chinese eSports Governing body, for their withdrawal.
Newbee forfeit before
This is the second time in less than a month that Newbee forfeit their attendance at an event. The first was at Game Show Global eSports Cup on November 27th, at the last minute. Their late withdrawal then also caused a decrease in participating teams for the event, having left no time for organizers to secure a replacement.
WCA 2015 LAN Groupstage B
LGD Gaming
Team YP
Leviathan
Group B will now consist of three teams, giving one of the North American underdogs a shot at competing in the playoffs, assuming LGD takes the first position.
Newbee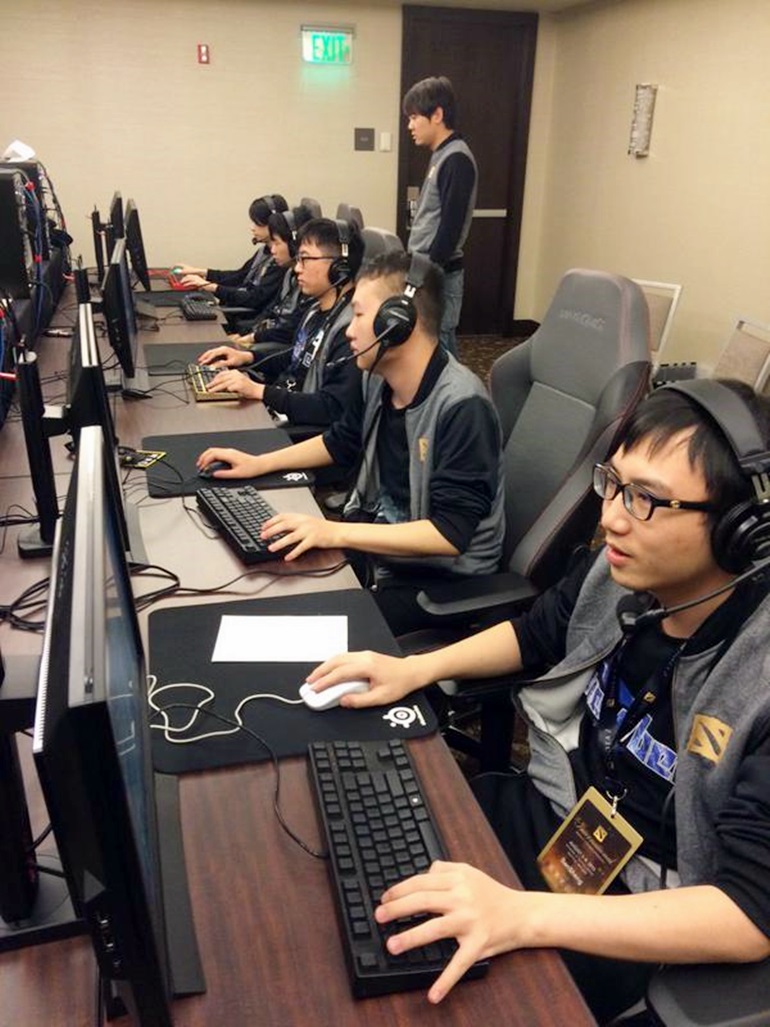 Newbee have struggled to find their foothold within LAN events recently. After placing 13th at TI5, Chen "Hao" Zhihao returned to the team, while Wang "Rabbit" Zhang and Lin "June" Shiyang departed. The roster change yielded minimal improvements as they took 15th place at the Frankfurt Major, placing just above their younger sister team Newbee.Young. In a very surprising move, Wong "ChuaN" Hock has transferred to Newbee. The event was to be the lovable Malaysian's LAN debut with the team, with high expectations that his presence will contribute to strengthening the team.
The World Cyber Arena (WCA)
The World Cyber Arena (WCA) is one of the premier organizers of global esports tournaments. This year, they have put together a comprehensive series featuring four separate titles with invite-only Pro Qualifiers and Open Qualifiers. Players compete for cash prizes and a trip to Yinchuan, China, to take part in the WCA 2015 LAN Finals, for their share of the $1,900,000 prize pool across all titles – WarCraft III, CrossFire, Dota 2, Hearthstone, and Heroes of The Storm.
The WCA 2015 has been funded by the local government and has been reported to have been facing many complaints from players and teams regarding the conditions of the competitive area, difficulties in getting needs met, long playing hours and scheduling and lack of time on a main stage at the event.