NDAC – NutZ Dota 2 Amateur Cup- will be hosted by Wong "NutZ" Jeng Yih, former MVP.Phoenix player,for locals to participate in. The pro player will be hosting the event as an attempt to expose more inexperienced players to competition. 16 teams will compete for the $1,000 prize pool that bans top Singaporean teams and players from participating this coming Sunday, December 13th.
https://t.co/s4FQLjFDe3 Hosting an amateur DotA compy for our fellow Singaporean community! Do check out!

— Wong Jeng Yih (@NutZdoto) December 4, 2015
NDAC is a one day event that will be taking place on Sunday at the Oasis cybercafe in Selegie Road.
16 teams have already registered to compete in the group stage and double elimination bracket event, meeting the maximum amount of participants.
"I wanted to let more players be exposed to the competitive scene and the environment"

– Wong "NutZ" Jeng Yih stated
While top players and teams from Singapore have been banned for competing, one player that stands out from the rest in performance will be deemed MVP of the tournament and will be awarded with a Razer product.
NDAC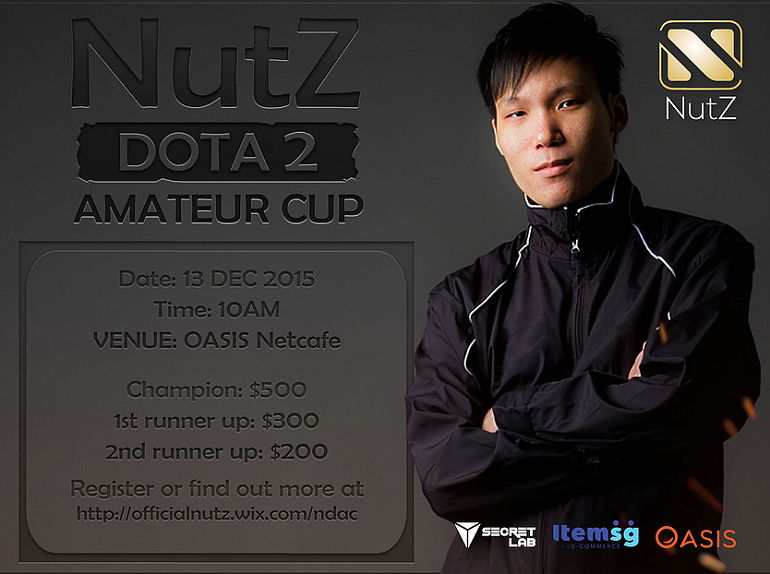 NDAC Captains Mode
16 teams will compete in the group stage and double elimination bracket event
Teams and players from First Departure, ScT, Kingdom, SGR and 4Hate have been banned from the event, to give others a chance at shining
First place will receive $500, second will gain $300 and third place will receive $200
Format(16 teams)
Group stage of 4 teams each group, total 4 groups
Bracket drawing will be done the night before the tournament
Top 2 from each group proceeds
Main Event (8 teams remaining)
Double elimination
1st of each group during group stage proceeds to Winner bracket
2nd of each group during group stage proceeds to Lower bracket
All games to be played in Best-of-one
NDAC Overthrow Custom Mode
$200 prize for the winners
Five pairs of players compete for kills
slots are still available for registration
Drawing of the Overthrow brackets will be done on the day of event
NDAC Prediction Draw
Predict correctly either team entering the Grand Finals for a chance to win SecretLab Green Throne v2 gaming chair
Drawing held prior to the start of the Grand Finals
Wong "NutZ" Jeng Yih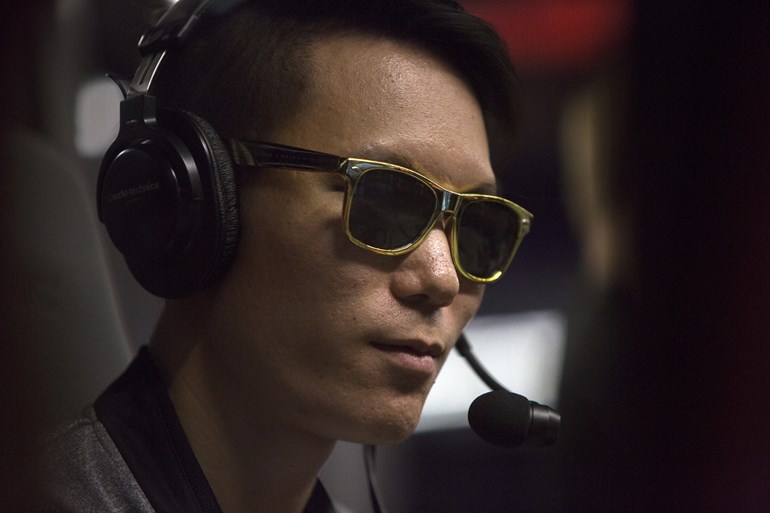 On August 16th Wong "NutZ" Jeng Yih had announced that he is leaving MVP.Phoenix and South Korea and returning to his home country, Singapore. The Korean team took a commendable seventh place at TI5 and stirred much interest in the Korean Dota 2 scene during their journey at the event.
Wong "NutZ" Jeng Yih had announced on his Twitter account that he keft Korea and headed back to Singapore. Nutz was in the country for one year, while he was playing for MVP, having originally joined the organization in August of 2014, as a member of MVP.Hot6ix.
NutZ's departure appears to be an amicable one and the support player has not made any other announcements regarding future plans.