The Manila Major Chinese Qualifiers results for day 3 are in. Newbee and CDEC.Youth have advanced in the upper brackets, EHOME is in the lower brackets and IG.Vitality has been eliminated. The double elimination brackets will kick off tomorrow May 6th, at 05:00 CEST
Hard fought tie-breaker yesterday to stay alive but iG.V go home today as EHOME keep their Qualifier run alive. pic.twitter.com/3NIzZbetNL

— Wykrhm Reddy (@wykrhm) May 5, 2016
Manila Major Chinese Qualifiers results
CDEC.Youth continued to surprise and upset their opponents with their solid and convincing performances. The Youth team took down EHOME in a clear 2:0 sweep with tremendous ease. The matches were heavily one sided with fantastic plays by He "Inflame" Yongzheng and Wang "Ame" Chunyu.
Manila Major Chinese Qualifiers results:The newly revamped veteran team dropped to the lower brackets while CDEC.Youth progressed to the upper bracket finals.
Newbee continued on their flawless winning streak as they entered the playoff stage. The Chinese stars were too much for the rookie team to manage and Newbee swept through IG.Vitality 2:0. While the first game was relatively short in duration, the second game lasted a full hour – each game Newbee was always in the lead and had the advantage.
Manila Major Chinese Qualifiers results: Newbee continue on the path in the upper brackets while IG.Vitality have dropped to the lower brackets.
In the elimination series of the lower brackets EHOME and IG.Vitality faced off with hopes of surviving one more day. The first game gave way to EHOME as they established and maintained their lead and advantage, eventually snowballing to the end. The second match was neck and neck for the first 40 minutes of the game. Although EHOME had the slight advantage with a substantial kill lead, it wasn't until late game that they were able to start pulling ahead at a quick pace and run to the victory and the series in a 2:0 sweep.
Manila Major Chinese Qualifiers results: EHOME prevailed and progressed in the lower brackets, eliminating IG.Vitality.
44 denies at the 10 minute mark (by Old Eleven) is tied 45th ever. (cc @NahazDota). Pretty good since there's ~220k player-game samples.

— Ben Steenhuisen (@NoxvilleZA) May 5, 2016
The matches resume on May 6th, at 05:00 CEST, and are expected to be intense, as the teams continue their quest within the second stage of the qualifiers – the double elimination brackets and Grand Finals. Only one team will claim the regional spot for the Manila Major.
Manila Major Chinese Qualifiers format
The ten teams have been divided into two Round Robin groups of five.
Top two teams will advance to a double elimination bracket.
Round robin first place teams will face the second place from the other group
Grand Final is Best-of-five.
The first place team from the Manila Major Chinese Qualifiers will advance to the main event in Manila, Philippines.
Manila Major Chinese Qualifiers schedule
Friday, May 6th
05:00 CEST – CDEC.Y vs.Newbee
08:30 CEST – Loser Upper Brackets finals vs. EHOME
12:00 CEST –Winner Upper Brackets finals vs. Winner Lower Bracket finals
Manila Major Regional Qualifiers Streams
Manila Major Regional Qualifiers streams: English: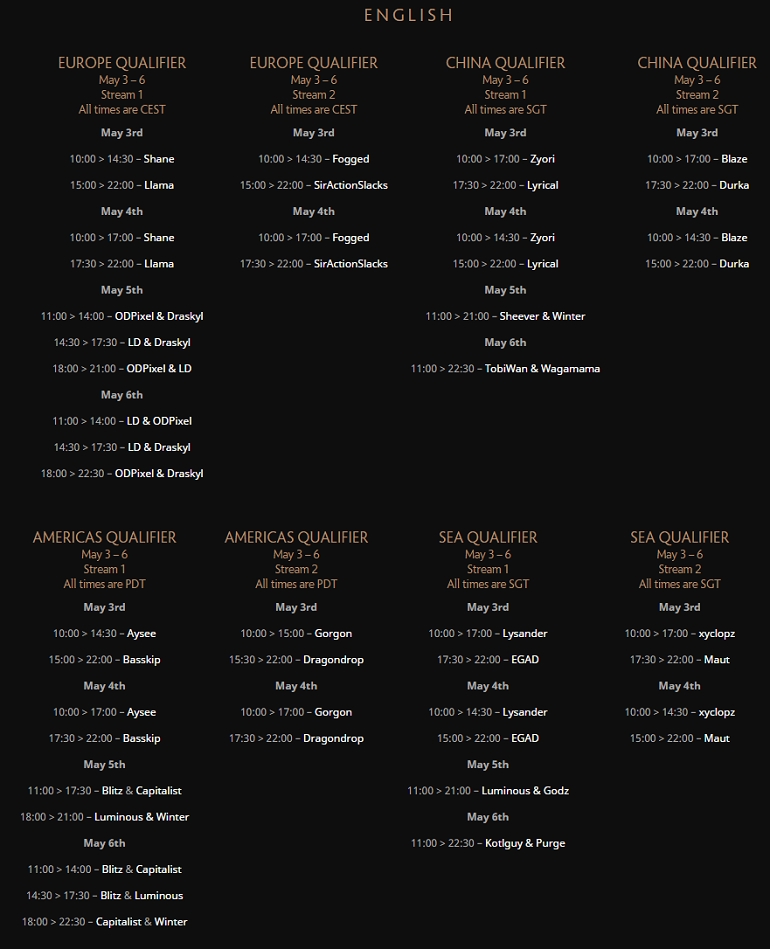 Manila Major Regional Qualifiers streams: Russian: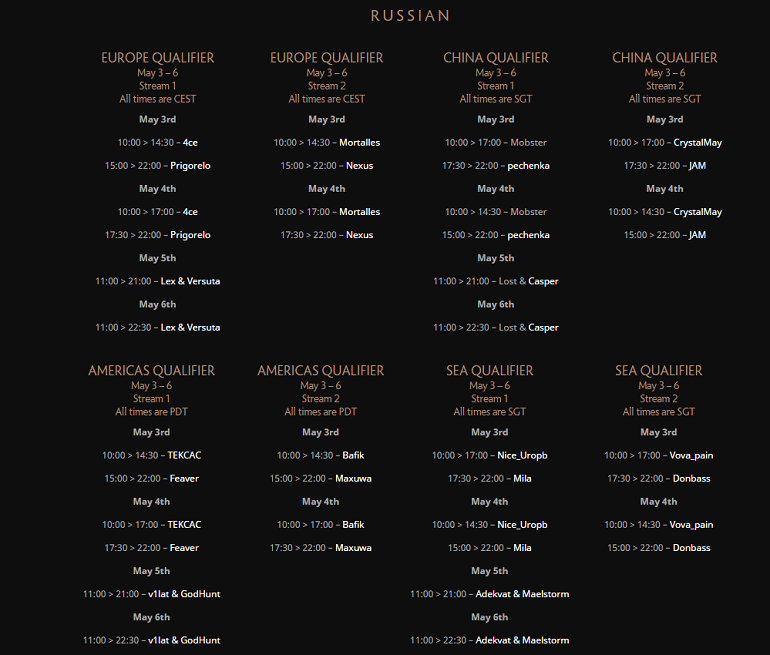 Manila Major Regional Qualifiers streams: Chinese: