Jesse "JerAx" Vainikka has not renewed his contract with MVP.Hot6 and will be leaving Korea. The announcement was made on the Finnish player's Twitter page. Details about JerAx's future plans have not yet been disclosed.
Korea was a great learning experience and I'm happy to get to know all of u guys at the MVP house. I'm very grateful and wish u all the best

— JerAx (@JerAxai) August 17, 2015
From now on I'll be staying in Finland, in a land, where traffic lights are designed well, plate is full of potatoes and sauna is hot.

— JerAx (@JerAxai) August 17, 2015
About Jesse "JerAx" Vainikka
Jesse "JerAx" Vainikka gained notoriety thanks to his Earth Spirit, having played over 500 games with the hero, at a 75% win-rate. JerAx made a name for himself in Heroes of Newerth, playing for a number of teams including "Dirty Minds" (alongside Adrian "Era" Kryeziu and WehSing "SingSing" Yuen) and "Man the f*ck Up"/ "KD-Gaming" (alongside Era). He started playing Dota 2 when he finished his compulsory military service in the Finnish navy.
He started out on Finnish team Rat in the Dark, as a support player. A month later, he was approached by SingSing to try out for QPAD Red Pandas, before being accepted as a full time team member. Following QPAD's disbandment, JerAx took more than a year off of competitive play. He made his return to the scene when he became a part of the newly-formed Finnish squad 4 Anchors + Sea Captain, alongside Kalle "Trixi" Saarinen, Lasse "MATUMBAMAN" and Riku "Buugi" Fält. He left the team in early January 2015 and stood in for Team Tinker for a short period of time.
In March 2015, he made the decision to travel half-way across the world and join Korean team MVP.Hot6.
About MVP.Hot6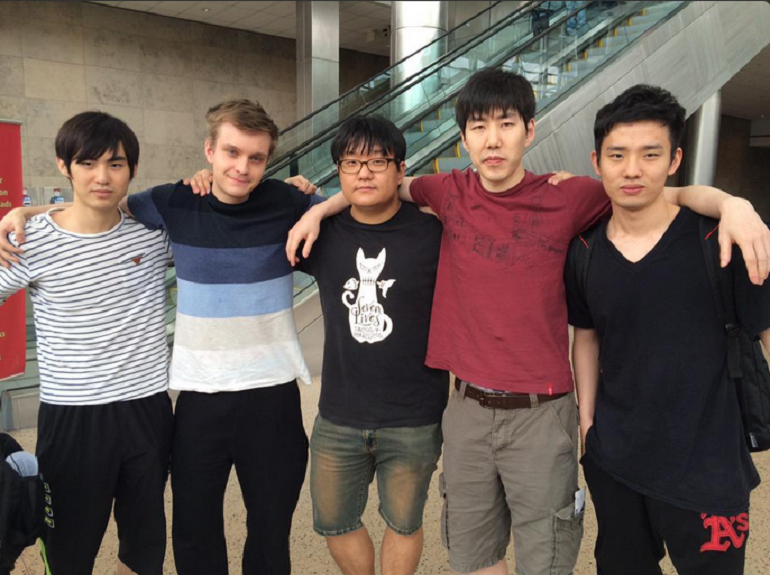 MVP is a Korean multi-gaming organization founded in late 2010. Between August 23, 2011 and April 17, 2012, it was known as coL.MVP, due to its StarCraft II partnership with compLexity. On September 1st, 2013, MVP signed their first Dota 2 team, which had been playing as Team Ashu. In November, the organization added their second Dota 2 squad, featuring Jimmy "DeMoN" Ho. However, after the Phoenix squad won the Nexon Sponsorship League Season 2 on December 28th, DeMoN parted ways with the organization.
The current MVP.Hot6 squad was formed in February 2015, when the management decided to split up their core players to reform the two teams. Lee "Forev" Sang-don and Lee "Heen" Seung-gon were sent to MVP.Hot6. In March, Finnish player Jesse "JerAx" Vainikka joined the team.
Read a detailed profile feature about MVP.Hot6: Korea's wonder kids set course for TI5 main event
Being relatively new to the scene, MVP.Hot6 have quickly made their presence known. They won the MPGL Season 7 LAN finals – their first LAN tournament since becoming a team, in January. Shortly afterwards, they surprised everyone when they secured the first place in the TI5 SEA Qualifiers, after besting MVP.Phoenix, 3:1, in the qualifier's grand finals.
The Korean team had a disastrous run in the TI5 group stage. They finished at the bottom of Group B, with only 2 points, and were eliminated by Invictus Gaming on the very first day of the main event, on August 3rd.
MVP.Hot6 TI5 roster:

Lee "Forev" Sang-don


Pyo "MP" No-a


Lee "SunBhie" Jeong-jae


Lee "Heen" Seung-gon


Jesse "JerAx" Vainikka
Featured Image: 7mk/ TeamLiquid.net