The i-League Season 3 Chinese qualifiers have finally concluded, giving way to some surprising results, with ViCi Gaming Potential and Energy Pacemakers topping their group over E-Home and IG. The two unexpected winners will join ViCi Gaming and Newbee as the Chinese representatives in the i-League finals in Shanghai, China.
The four qualified Chinese teams – ViCi Gaming, ViCi Gaming Potential, Newbee, and Energy Pacemakers, will compete versus each other as well as against LGD which received direct invite, and the three qualified teams Team Malaysia, Mousesports (Team Tinker) and The Alliance, on May 19, for an estimated prize pool of $420,000.
i-League Season 3 Chinese representatives
LGD Gaming was invited into the main event playoffs directly as the Defending Champions from last season that took place in January 2015.
The Chinese qualifiers were split into two stages: an open qualifier and an invitation based qualifier. The open qualifier divided the teams into two groups and was played in a best-of-one single elimination format, two teams advancing to the invitational qualifiers. Teams were then divided into two groups and competed in a best-of-two Round Robin format. The top two teams from each group qualified to represent China in Shanghai. The qualifiers started on April 20 and have just concluded.
ViCi Gaming went through their entire group series without losing a single match, finishing with a 14:0 record. Newbee came in second in the same group, after dropping three games. In the other group, the results were much more unexpected, with ViCi Gaming Potential and Energy Pacemakers taking the first two spots, both with 10:4, topping E-Home and Invictus Gaming, both with scores of 8:6.
Energy Pacemakers recently placed second at the MPGL Season 7 finals in Malaysia, falling short to MVP.Hot6ix, 2:1. The team represented China in the playoffs after upsetting HGT in the qualifiers.
ViCi Gaming Potential is ViCi Gaming organization's youth squad, formed on March 15.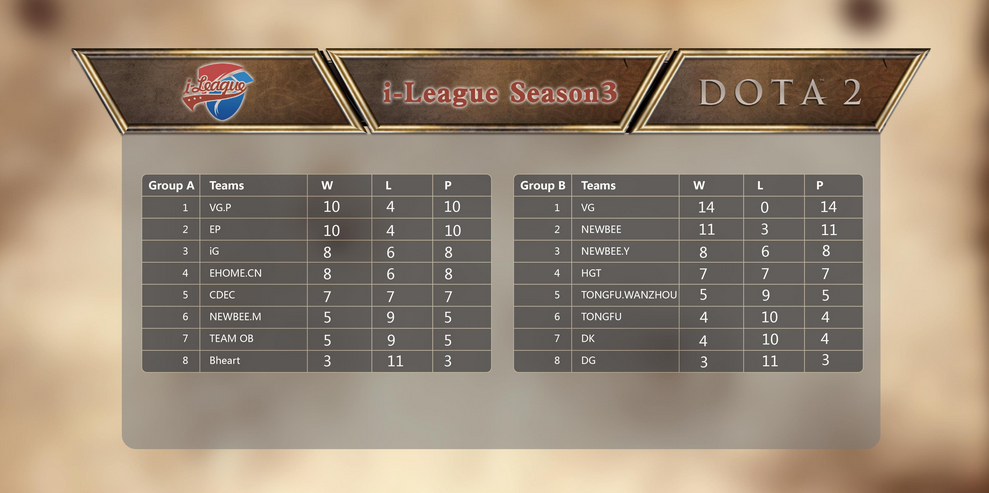 i-League Season 3 EU Region
The Alliance was the first team to qualify for the playoffs, last month. The Alliance convincingly took out Moscow 5 in the best-of-three finals, after being able to coast through the brackets without much of a challenge from Vega Squadron or Power Rangers.
i-League Season 3 NA Region
The NA representatives, Mousesports (Team Tinker at that time) qualified by sweeping Summer's Rift, 2-0, in the finals. Mousesports was able to coast through the playoffs without a single loss, first defeating TongFu.NA, then Complexity and finally Summer's Rift.
i-League Season 3 SEA Region
The i-League Season 3 SEA regional qualifiers included Team Malyasia, MVP.Phoenix, Can't Say Wips, Arcanys, 5Eva, Signature.Trus, Mineski, and Invasion. MY eliminated Invasion and CSW,, 2:0 each, and then defeated Mineski, 2:1, in the best-of-three qualifier finals.
i-League Season 3 Main Event
The Main Event will feature eight teams in a double-elimination bracket.
All matches will be best-of-three series
The Grand Finals will be best-of-five series, with no winner advantage
i-League Season 3 brackets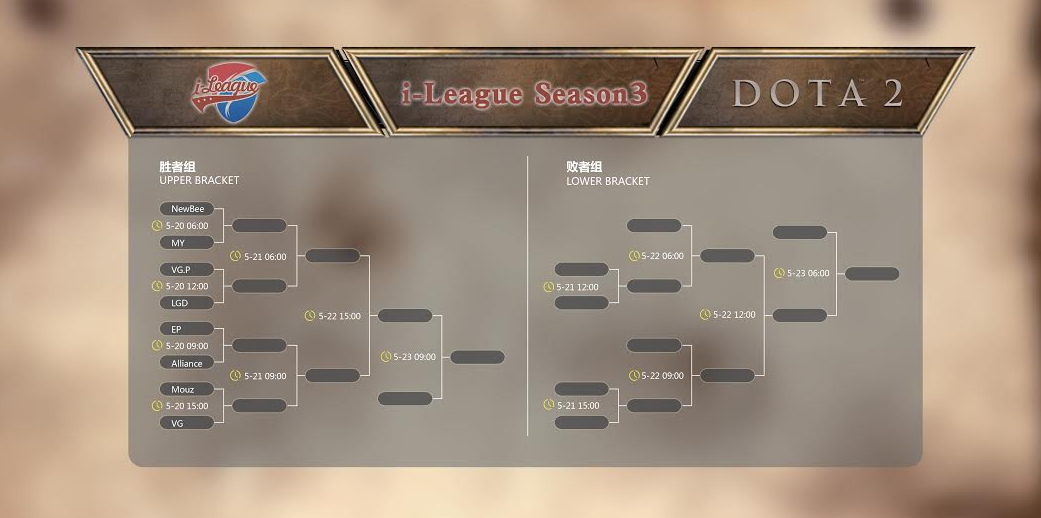 i-League Season 3 will feature a 2,000,000 RMB (~$300,000) base prize pool and eight teams from around the world: five Chinese teams and one team each from the SEA, NA, and EU regions. The finals will take place in Shanghai, China starting on May 19. As of May 12, 2015, the total prize pool is $419,387.
i-League has a stormy history, including issues with inconsistent prize pool disclosure, multiple team withdrawals, and banning of Cloud 9 in the second season, after their last minute withdrawal. Evil Geniuses declined to take part in the i-League Season 3, over last season's concerns.