The Fnatic roster is now complete! Jimmy "DeMoN" Ho, Nico "eyyou" Barcelon and Marc Polo "Raven" Luis Fausto have joined the Malaysian based squad for the upcoming Fall Major season. All three players are veterans known throughout the region and internationally. Fnatic placed fourth at TI6 with an impressive run through the brackets.
Fnatic. #FallShuffle pic.twitter.com/YiXGuSO9Wy

— Wykrhm Reddy (@wykrhm) September 6, 2016
The new Fnatic roster has been finalized for the upcoming Fall Major season with the additions of Jimmy "DeMoN" Ho, Nico "eyyou" Barcelon and Marc Polo "Raven" Luis Fausto.
The three known players will be joining core members of Fnatic Chai "Mushi" Yee Fung and Chong Xin "Ohaiyo" Khoo – both of whom have been playing on the team since June 2015.
Zheng "Miduan" Yeik Nai and Adam Erwann Shah "343" bin Akhtar Hussein had officially parted ways with Fnatic, following the departure of Djardel Jicko B. "DJ" Mampusti at the end of August – leaving the team with just two.
With the Fall Major team registration still in full swing, the organization had plenty of time to secure their lineup.
During the great SEA reshuffle post TI6, TnC had completely disbanded – disheartening many fans after winning over hearts around the world with top performances from open qualifiers to top 8 TI6 in a thrilling fashion.
Now, three of their key players reunited under the Fnatic banner.
The new roster will debut in just a matter of days during the Mineski Pro Gaming League in Kuala Lumpur, 9-11th September.
Jimmy "DeMoN" Ho
Highly experienced and well known in the Dota 2 scene, DeMoN was part of the infamous Meet your Makers squad to take fourth place at TI1. He played with Evil Geniuses for almost two years and competed in TI2 with the team. Various of teams and tournaments later he also competed in TI4 with Team Liquid and other multiple premier and major events through the years. He was played on the North American team EverNovaS with Yawar "YawaR" Hassan and Brian "FLUFFNSTUFF" Lee before heading to SEA in a surprising and last minute move to SEA to join TnC for TI6.
Marc Polo "Raven" Luis Fausto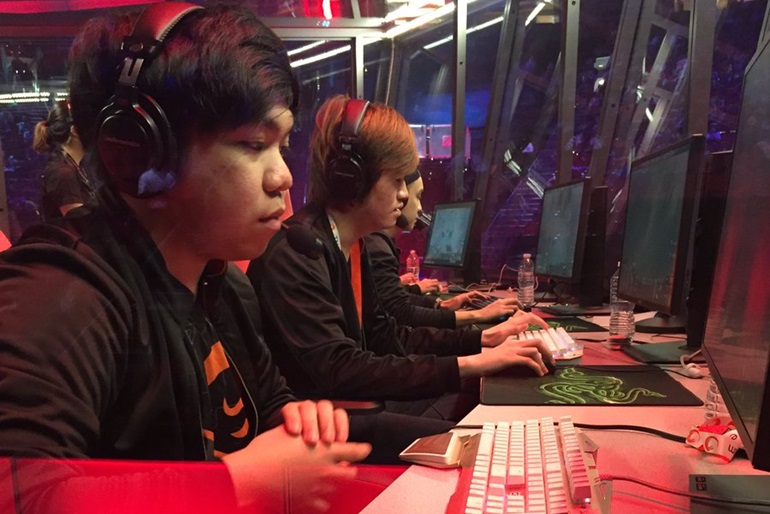 After DeMoN, Marc Polo "Raven" Luis Fausto was the most experienced player on TnC Pro Gaming. Having started his professional career in 2014 with a team called Click 'N Search, he joined Mineski briefly before returning to his roots and then TnC in June 2015.
Nico "eyyou" Barcelon

Nico "eyyou" Barcelon have made a stir and name for himself while playing for TnC – his first professional team, joining them in January 2015.
Fnatic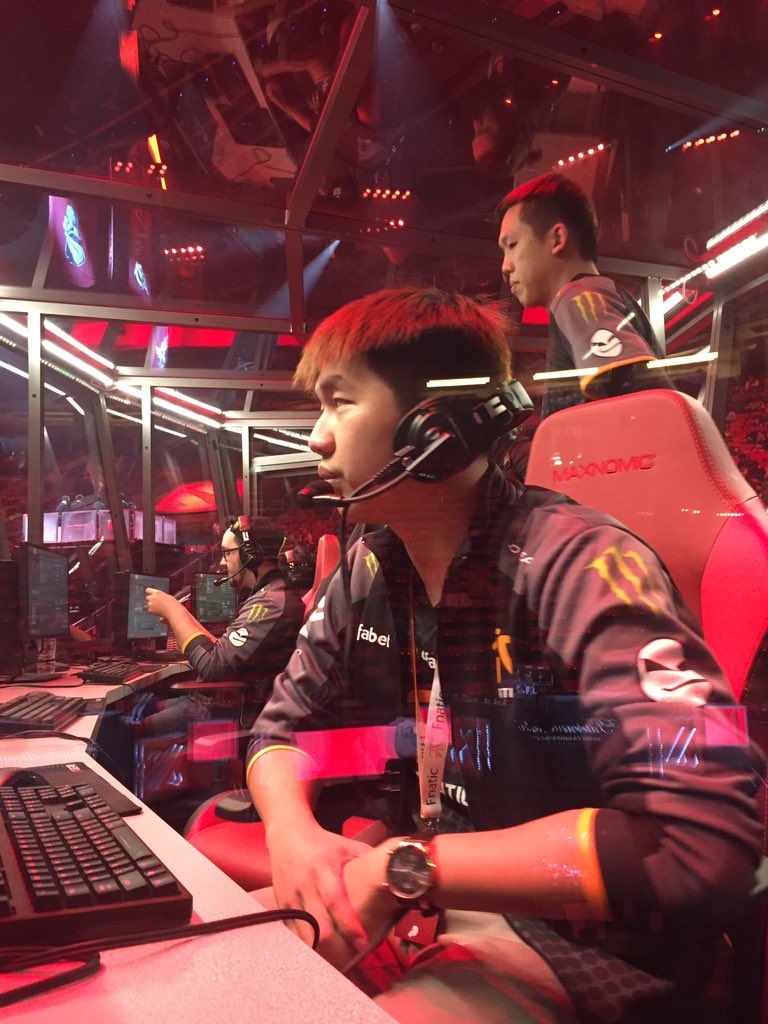 Showing up to the Shanghai Major in a completely different form, Fnatic started to take on a new life. In the last few months, they secured multiple LAN spots through victories in the regional qualifiers: ESL One Manila, EPICENTER Moscow, ESL One Frankfurt 2016 and SL iLeague StarSeries s2. They won BTS Series 4 SEA and followed up with a championship title at the SEA Kappa Invitational Season 1.
In May, Fnatic announced an update to their roster, including the long awaited return of Chai "Mushi" Yee Fung to competitive play. His return stimulated a domino effect of changes in the Fnatic roster – including Adam Erwann Shah "343" bin Akhtar Hussein's move into a primary role on the team and the departure of Wai Pern "Net" Lim.
Without missing a beat, The Summit 5 SEA qualifiers became the second consecutive LAN qualifier Fnatic seized in one week, shortly followed by securing their place in the SL iLeague StarSeries s2.
The Malaysian-based team finished the Manila Major with a commendable 5th-6th place, then placed 7th-8th at ESL One Frankfurt 2016, followed by a 5th-6th place at the Summit 5 and third at StarLadder i-League StarSeries Season 2.
Fnatic took fourth place at TI6 after a spectacular run and showcase of talent.