Adrian "FATA-" Trinks has left Team Liquid as he prepare to take a break from playing Dota 2 competitively. The mid player has revealed in a personal manner the reason for his hiatus including stress and decrease of passion in playing. His departure drops Team Liquid to three players as of now.
I have decided to take a temporary break from Dota. I already thought of doing this last year and decided to (cont) https://t.co/dllVixtRTK

— Adrian Trinks (@LiquidFATA) September 1, 2016
Adrian "FATA-" Trinks revealed in a TwitLonger that he was taken a much needed break from competitive play and leaving Team Liquid.
I feel like its rather necessary for me to do. From too much stress of the frequent travels to just not enjoying the game as I used to. I hope the break will clear up some things for me, motivate me and hopefully allow me to be a better player when i do come back. Right now i do not have a certain idea how long it will last. I just want to wait til I feel i really want to play and win again.
In a very candid and personal explanation FATA- continues to describe the risks of his decision, the times shared as a team and his hopes for the future.
The news comes one day after Jesse "JerAx" Vainikka parted ways with Team Liquid and joined OG.
His departure leaves the team with three current members – Kuro "Kuroky" Salehi Takhasomi, Lasse "MATUMBAMAN" Urpalainen and Ivan "MinD_ContRoL" Borislavov.
At the end of August, Elements One replaced Team Liquid in the WCA 2016 EU qualifiers, only two days before their first match in the event. According to organizers, Team Liquid did not have a finalized roster to compete with.
The team has not made a formal announcement about replacements or their status as team.
Teams have until September 4th to release players from their current rosters in preparation for the upcoming season. New players can then be added between September 4th-18th. The rosters will become locked on September 18th, at 12:00AM PDT.
Adrian "FATA-" Trinks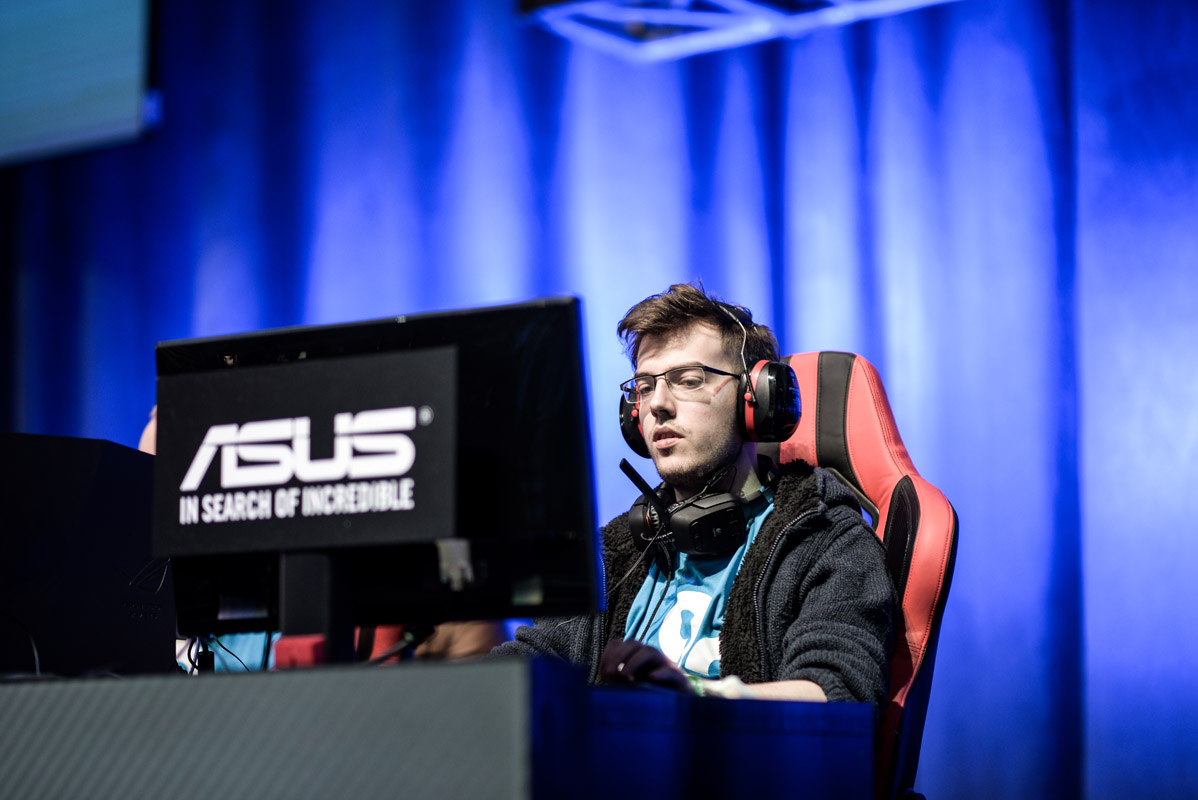 Adrian is considered to be one of the best mid players in Europe. He started his career in 2012 and joined Mousesports in 2012-2013. The team was able to qualify for The International 3, but fell at the bottom of the group stage.
After The International, Mousesports disbanded and Adrian joined DD.Dota, soon after signed by Sigma Gaming. After six months, FATA- left the team to join Team Dog, and ended up being picked up by Mousesports once again, when they signed the team just before The International 4. After a disappointing eleventh place finish, Adrian went to Cloud 9, in the post TI shuffle.
Cloud 9 disbanded following many of the rumors and speculation after a sub-par TI5 performance with the team being eliminated on the second day of the main event, placing 10th overall. Cloud 9 had substandard results ever since their appearance at DAC in February.
Following TI5, Adrian was part of the original roster for Team Liquid – which started as 5Jungz.
Team Liquid


5Jungz
In the post-TI5 shuffle, a new team appeared on the horizon demanding attention. The team spearheaded by Kuro "KuroKy" Salehi Takhasomi featured a mix of veteran players and some lesser known talents.
5Jungz walked away with their first victory only two weeks after formation, when they defeated Golden Boys, 2:0, in the Alienware Summer's End Cup Grand Finals, leaving viewers with a positive impression for the future of the squad.
Since then, 5Jungz has qualified for the Nanyang Championship, after taking down Vega Squadron, 3:2, in the European qualifiers' finals, taking the one regional spot allocated.
Team Liquid
One day prior to the start of the Frankfurt Dota Major Regional Qualifiers, Team Liquid was picked up the successful European team 5Jungz. The team has been directly invited to participate in the Regional Qualifiers.
When Team Liquid seized second place at the Shanghai Major after taking down Alliance, MVP.Phoenix and Evil Geniuses, they also captured the favor and seal of approval from tournament organizers and fans around the world. Since the Shanghai Major, they were directly invited to participate in ESL One Manila, ESL One Frankfurt 2016 and assumed the place of EHOME when the Chinese team's invite to EPICENTER Moscow was revoked due to roster changes.
On April 24th, Team Liquid went undefeated into the ESL One Manila Grand Finals, but ended up dropping three games, along with the championship title, to Wings Gaming.
EPICENTER Moscow would be their shining moment. After two consecutive second place finishes at premier events, the European mix seized their first premier championship title when they edged out Newbee, 3:2, in an intense and dramatic series.
Once again, the European team provided some standout performances and breathtaking matches at the Manila Major, only days ago. After an almost perfect run through the lower brackets, Team Liquid was bested by OG in the Grand Finals, 3:1. Liquid ended up taking another second place position in a Dota 2 Major and then third place at The Summit 5.
They have since taken a 3rd-4th place finish at ESL One Frankfurt 2016 and a surprising 7-8th place finish at TI6 after being considered one of the favorites.