ESL One officially announced the return of ESL One New York this fall. The event will be held October 3rd and 4th at the Madison Square Garden with a base prize pool of $250,000.
We are pleased to announce that #ESLOne is returning to New York this October! http://t.co/vQrW3M9lRp pic.twitter.com/kwaI75IyWs

— ESL (@ESL) June 4, 2015
No further details have been released, but the news has been reported only two weeks prior to ESL One Frankfurt, that will take place June 20-21 in Frankfurt, Germany.
ESL One New York 2014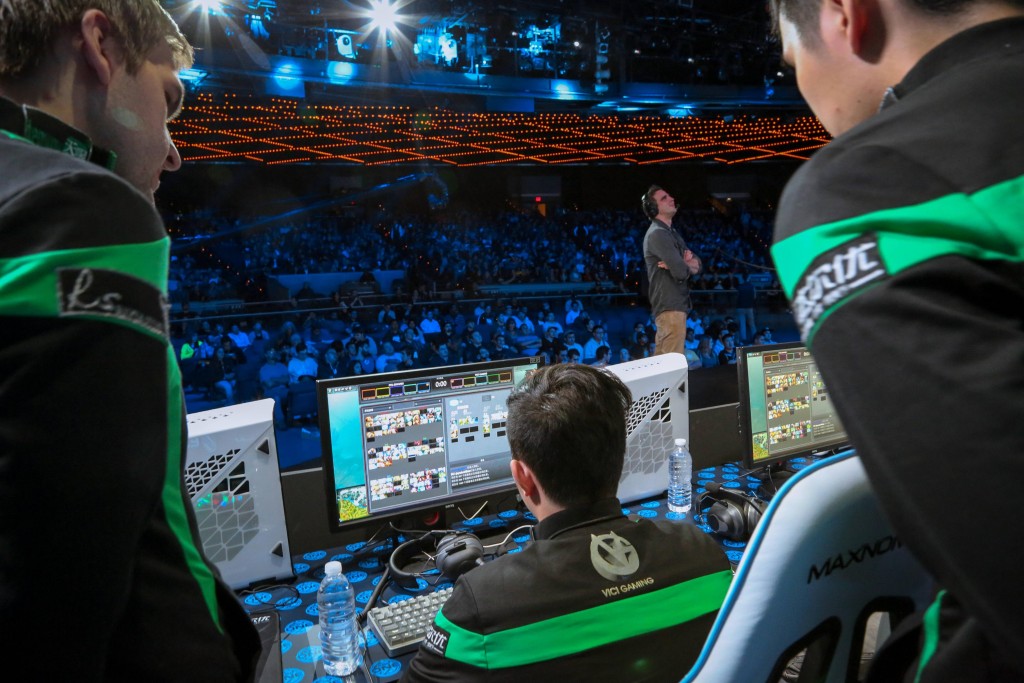 ViCi Gaming won last year's ESL One New York, while Evil Geniuses came in second place.
Many fans were disappointed with the outcome of the event as a result of bad scheduling and little if any market research. ESL hosted their first Dota 2 tournament with a $200,000 prize-pool LAN, in Germany, June 2014. Aside from having some minor issues in scheduling, things seemed to go smoothly. They then opted for a second tournament, at NYC's Madison Square Garden, in October. The event was held mid-week and the tickets were expensive. Unsurprisingly, the venue was half-empty. For someone unfamiliar with the scene, that might convey the false idea that there is no interest for Dota 2 in New York and its surrounding areas.
Changes for ESL One New York 2015
It seems that ESL One organizers have learned from the trials and tribulations of last year's event and have made the necessary adjustments. This year's event will take place during the weekend and ticket prices range from $59 to $269.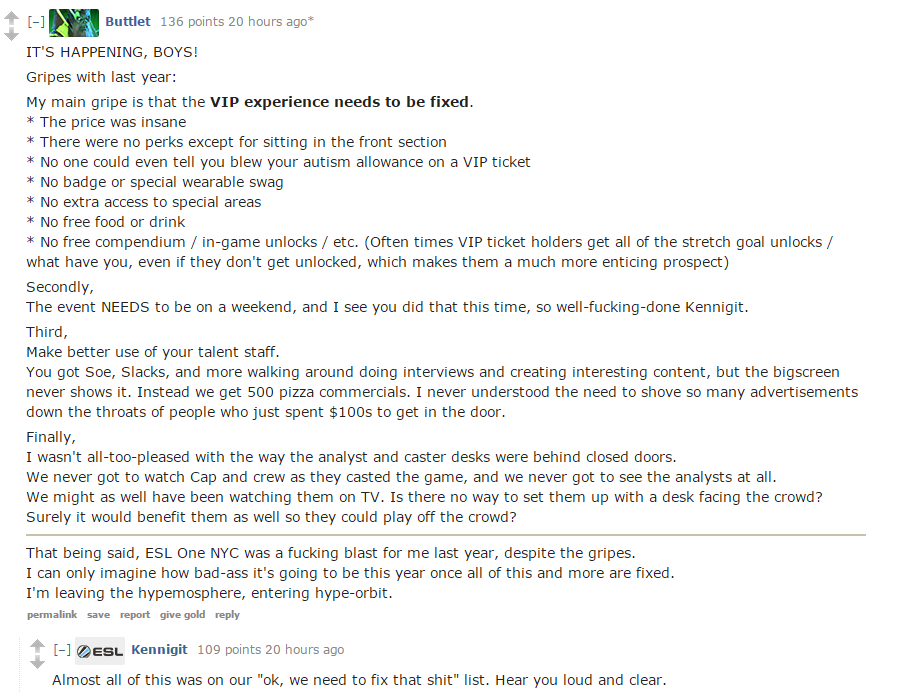 There have been the additions of some extra side events this year including opportunities during "New York Super Week" to:
Meet Your Heroes – Meet your favorite players and community personalities
Strategy Sessions – Sit down with the pros and learn their strategies, mindset and drafts
Play with the Pros – Opportunity to play with or against them
Dota 2 Shop – Dota 2 merchandise as well as the newest gaming hardware
The New York Super Week is reminiscent of The Fan Day for Red Bull Battle Grounds where fans had an opportunity to play with and against the pro players as well as lead them in a final match.
ESL One New York info


Details have yet to be disclosed. This year will feature a starting prize-pool of $250,000, almost double the final amount of last year's event.
Teams have not yet been announced although many will expect and are hopeful to see the reigning champions ViCi Gaming in attendance.
The event will take place again at Madison Square Garden in New York City on October 3rd and 4th.
Tickets to attend go on sale June 8th and range in price all the way from $59 to $269. Last year's attendee will receive an email code for a Pre-sale today or tomorrow. Tickets can be purchased online at Ticket Master or at the Madison Square Garden Box Office.
Further details are available on ESL One New York's website.