Escape Gaming has signed No Diggity mere days before The International 6 regional qualifiers. The European team was directly invited to participate in the European Regional Qualifiers and is currently on bootcamp in Germany at their new organization's headquarters.
Escape Gaming & "No Diggity" join forces to take on The International 6! Welcome to the family guys <3https://t.co/XLD4X6M1fS

— Escape Gaming (@TheEscapeGaming) June 21, 2016
According to No Diggity manager, Marie "Jeez" Kristine, the European mix will now be representing the Escape Gaming banner for The International 6 regional qualifiers and onward.
No Diggity was spearheaded by veteran player and popular commentator/analyst Troels "syndereN" Nielsen. The fairly new team has made its mark on the international scene in a relatively short period of time -since bursting at the end of February.
Their presence, individual skill, and wide breadth of game knowledge and experience have gained the nod of approval by Valve. As a testament to such, the team was bestowed with an invite to The International 6 European Main Qualifiers set to take place between June 25th-28th.
The team is currently on bootcamp at the organization's headquarters. They will be embarking on a 10-day training session to prepare. They will make their debut under the new moniker tonight against Flipsid3 Tactics in the Global Grand Masters online tournament.
The Escape Gaming organization was founded in March 2016. Their aim is to create a global community and brand represented by the world's best players. They currently also sponsor a CS:GO team and gearing up for representation in Hearthstone.
Escape Gaming Dota 2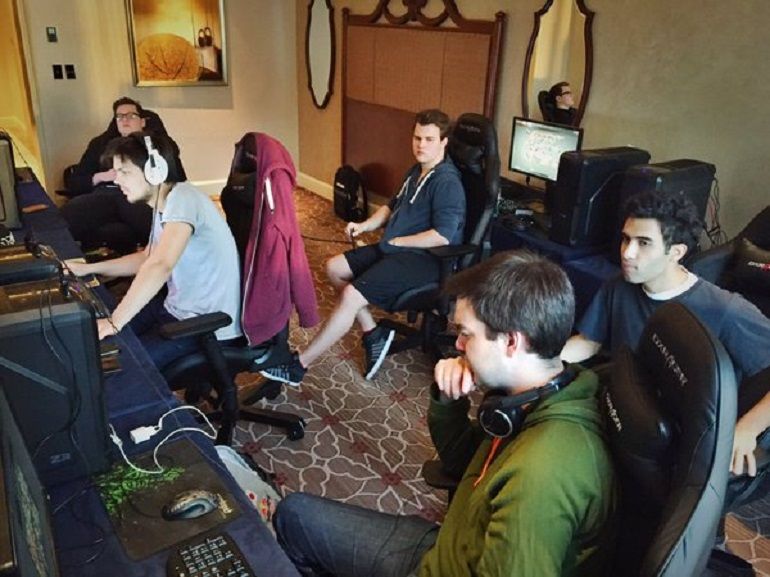 The European mix made their debut performance in the EPICENTER Moscow EU qualifiers, with Ludwig "zai" Wåhlberg who was unable to fully return to competitive gaming at that time, due to school commitments. Instead, the team picked up Maurice "KheZu" Gutmann, an addition that seems to have played perfectly into the mix.
No Diggity defeated Power Rangers in the EPICENTER Moscow EU qualifier, 3:1. The European mix survived out of almost 900 teams that began their quest to gain one of the EPICENTER Moscow EU qualifier spots. In the regional qualifiers, they swept through both Vega Squadron and Team Spirit, and bested Power Rangers on two occasions. They ultimately finished the wild card series in third place, ending their run before the main event.
Escape Gaming roster:

Adrian "Era" Kryeziu


Max "qojqva" Bröcker


Maurice "KheZu" Gutmann


Yazied "YapzOr" Jaradat


Troels "syndereN" Nielsen