D2CL season 10 playoffs kicked off last night with the first two matches. Both Vega and NiP survived the first round of brutal one match elimination series. The remaining 12 teams will be competing today, February 15th starting at 15:00 CET. Sixteen teams total will participate in the main event. Eight teams over the course of four weeks earned their spot, joining the eight invited squads to battle it out for the $5,000 prize pool.
D2CL season 10 playoffs kicked off last night with the first two matches in the brutal one game elimination series.
NiP took on Comanche in a fairly one sided match. The newly sponsored team (previously Escape Gaming) marked a victory notch on their belt to get their season rolling.
Vega locked horns with the qualified team Insane Gaming. Surprisingly the first 20 minutes were fairly even with Insane Gaming even holding on to a slight advantage at times. Despite trying to hold tight, Vega overpowered the team and claimed their victory.
The remaining 12 teams will meet the elimination challenge head on today – saying goodbye to six more teams when the dust finally settles.
Alliance vs Gus Gaming will start off the evening at 15:00 CET HERE.
D2CL season 10 brackets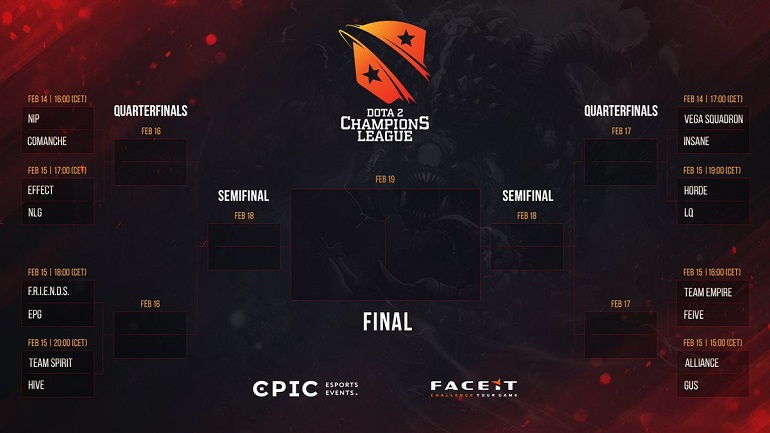 D2CL season 10 playoffs
Date: Started February 14th
Sixteen teams
Eight Qualified teams (Insane People, No Logic Gaming, Comanche, Gus Gaming, Elements Pro Gaming, Hive-, Feive, LQ)
Eight Invited teams (Vega Squadron, NiP, FRIENDS, Team Empire Effect, Team Spirit, Horde, Alliance)
Single elimination
First round matches are brutal one match eliminations
Quarter final matches are best-of-three
Total prize pool $5,000
EPIC Esports Events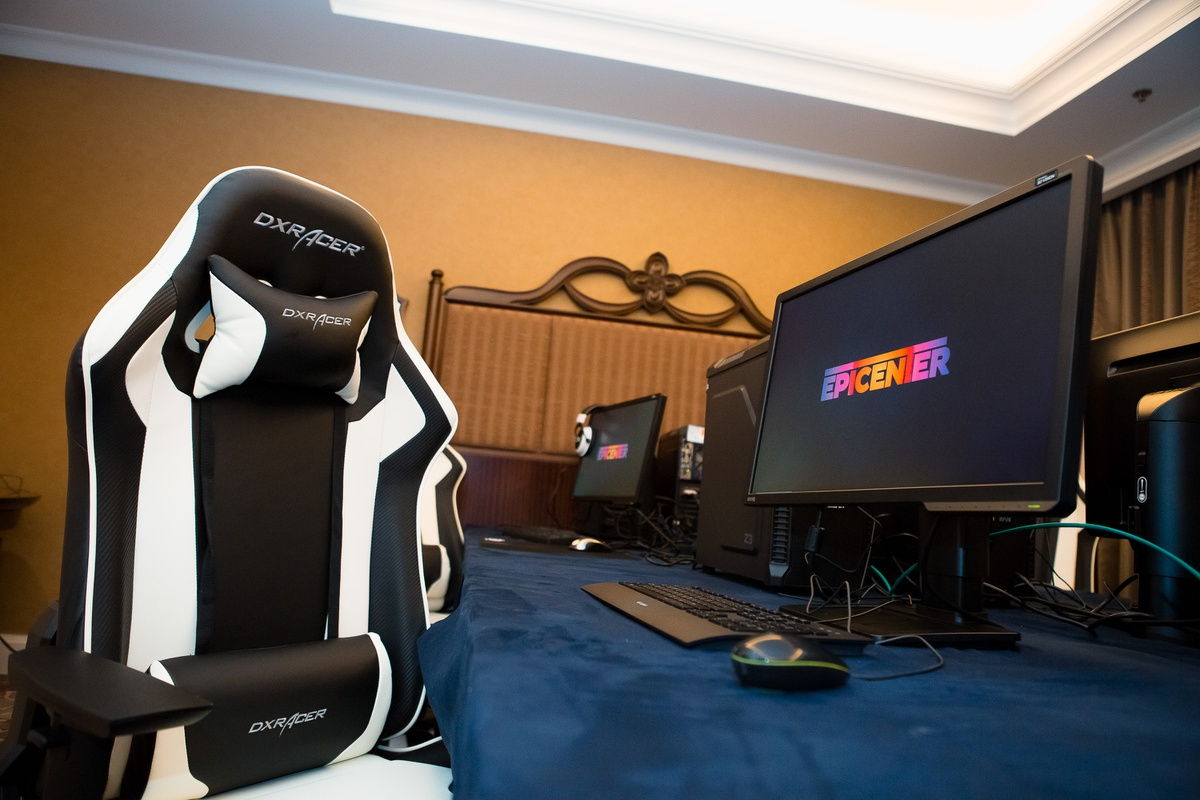 EPIC Esports Events has brought together D2CL for 7 seasons previously, starting in 2013. With over $400,000 in prize pools distributed already, the event boasts being the "best chance for young teams to prove themselves".
EPIC Esports is the famed organizer of EPICENTER Moscow – a new LAN tournament that featurde a $500,000 prize pool and eight of the top Dota 2 teams worldwide. The event was held May 9th-15th at Crocus City Hall, Moscow, Russia.
EPICENTER Moscow LAN playoffs crowned Team Liquid as champions. The European team edged out Newbee 3:2 in an intense and dramatic series. Team Liquid walked away with the title, trophy and $250,000 prize.