The WESG Europe and CIS Qualifiers are now open for registration. The qualifiers are being held by StarLadder together with ImbaTV with Regional Finals that will take place in Kiev, Ukraine, between October 6th-9th. The prize pool of the European Regional Qualifiers will be $205,000 across all divisions including Dota 2, CS:GO, StarCraft II and Hearthstone.
Registration for WESG European Qualifiers is now open

Details: https://t.co/pr7drgvLNa pic.twitter.com/y8qU4pFpr1

— StarLadder (@StarLadder_com) August 19, 2016
Back in March, Alisports announced a new tournament – WESG (World Electronic Sports Games). The event was reported to feature various disciplines including Dota 2 and CS:GO with $1.5 million dollar prize pools each – boasting a $5.5 million total prize pool across all of the gaming divisions that will participate. The LAN Finals were set to take place in Shanghai, China in December.
Now Starladder in conjunction with ImbaTV will be organizing and hosting the WESG Europe and CIS Qualifiers.
Registration is already open.
WESG Europe and CIS qualifiers
Registration for the Europe and CIS Regional Qualifiers is now open HERE.
Please note teams should include citizens from single country
There will be a total of 20 qualifiers for the specific regions of Europe and CIS
Teams are encouraged to sign up for their respective region
The top team of each region will be "selected" to advance to the Regional qualifiers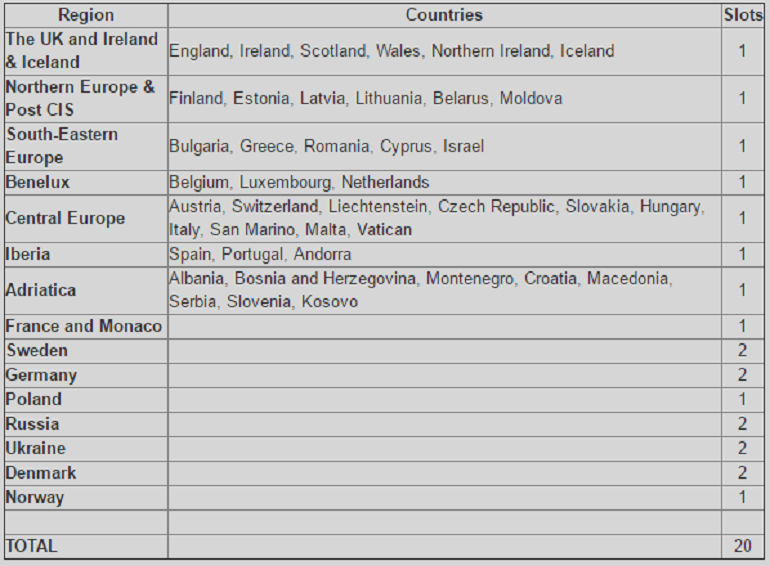 WESG Europe and CIS offline Regional qualifiers
20 teams will compete in Kiev, Ukraine between October 6th-9th
Expenses are covered related to travelling and accommodation of players
Eight teams will advance to the LAN finals in China
WESG Europe and CIS qualifiers Regional prize pool
1st place — ¥200,000 (~ $30,067)
2nd place — ¥120,000 (~ $18,040)
3rd place — ¥60,000 (~ $9,020)
4th place — ¥40,000 (~ $6,013)
5th -8th place — ¥20,000 (~ $3,006)
(+ tickets to the WESG Global Grand Finals for 8 best teams)