The first round of the Manila Major China Open Qualifiers has come to an end. ViCi Gaming landed the first Manila Major China Regional Qualifiers available spot, after sweeping through FTD club C, 2:0, in the finals. The second round of Open Qualifiers starts tomorrow, May 1.
Vici Gaming are the #ManilaMajor CN Open Qualifier #1 Winners. They will now play in the Regional Qualifiers. Grats. pic.twitter.com/A16UeUAbUF

— Wykrhm Reddy (@wykrhm) April 30, 2016
ViCi Gaming – the first team to grab a spot in the Manila Major China Regional Qualifiers – swept through FTD-Club C, 2:0. The famed Chinese team had also swept through Newbee.Young, 2:0, prior to that, crushing all of their opponents in the last two days.
ViCi Gaming looked to Fan "rOtk" Bai and Chen "Cty" Tianyu to revitalize their squad, adding the two star players to the lineup when Daryl "iceiceice" Koh Pei Xiang and Lu "Fenrir" Chao both parted ways with the organization to join EHOME, and Xie "Super" Junhao went to CDEC. Xu "Hym" Zhi and Jiang "jdh" Donghao are the fresh blood who joined the team.
ViCi Gaming will go up against EHOME, Newbee, CDEC.Y, CDEC, Invictus Gaming, TongFu, IG.Vitality, FTD Club.B and one other team still to be determined, in the Manila Major China Regional Qualifiers, scheduled to take place between May 3rd-6th.
Manila Major Open Qualifiers Schedule
Much like for the Frankfurt and Shanghai Major, there will be two opportunities for teams to compete in the Manila Major Open Qualifiers. Two rounds of Open Qualifiers will be hosted – the first will take place between April 29-30, while the second is set for May 1-2. Teams are able to register and participate in both sets of events.
Manila Major Open Qualifiers China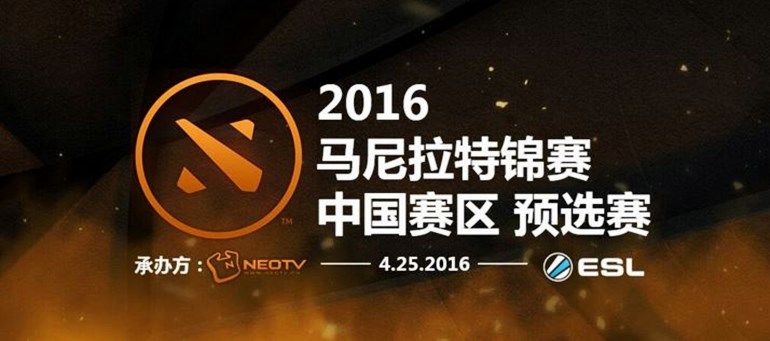 Open Qualifier #2: May 1-2
Manila Major Open Qualifiers Registration for China:
JOIN HERE
The Manila Major will be held between June 7-12, at the Mall of Asia Arena, in Manila, Philippines, with a set prize-pool of $3,000,000. Sixteen teams will compete in the main event hosted by PGL and Valve.