The first round of the TI6 Chinese Open Qualifiers has come to an end. ViCi Gaming landed the first TI6 Chinese Regional Qualifiers spot, after defeating CDEC.Avenger, 2:1, in the finals. The second round of TI6 Chinese Open Qualifiers starts tomorrow, June 23.
Vici Gaming are the CN Open Qualifier #1 Winners. They advance to the Regionals. #TI6 pic.twitter.com/wXmOFNzY44

— Wykrhm Reddy (@wykrhm) June 22, 2016
ViCi Gaming convincingly bested CDEC.Avenger, 2:1, in the finals of the first TI6 Chinese Open Qualifiers.
The Chinese veterans took their opening match in the TI6 Chinese Open Qualifiers with a flawless 28-0 win in only 16 minutes. The team continued to cruise through the best-of-one elimination brackets with ease.
ViCi Gaming grabbed the first TI6 Chinese Regional Qualifiers spot. The star-studded team was forced to register for the open qualifiers when they became ineligible for a direct invite into the Regional Qualifiers for China, due to roster changes made outside the transfer window.
In April, the team took on famed Chinese star Liu "Sylar" Jiajun as a replacement for Jiang "jdh" Donghao.
ViCi Gaming will go up against ViCi Gaming.Reborn, TongFu, CDEC Gaming, Wings Gaming, Invictus Gaming, CDEC.Youth, EHOME, IG.Vitality and one other team still to be determined in the TI6 Chinese Regional Qualifiers. The qualifiers are scheduled to take place between June 25th-28th.


TI6 Open Qualifiers schedule

Much like for The International 5, the Frankfurt, Shanghai and Manila Majors, there will be two opportunities for teams to compete in the TI6 Open Qualifiers. Two rounds of Open Qualifiers will be hosted – the first took place between June 21-22, while the second is set for June 23-24. Teams are able to register and participate in both sets of events.

TI6 Chinese Open Qualifiers

Open Qualifier #2: June 23-24
TI6 Chinese Open Qualifiers Registration: JOIN HERE

The most anticipated tournament of the year for Dota 2 players and enthusiasts will return to the KeyArena in Seattle, Washington, this August. The International 6 main event is set to run for six days, from Monday, August 8th, through Saturday, August 13th.
The current prize pool currently stands at $12,543,595 ($10,943,595 added by the community).

ViCi Gaming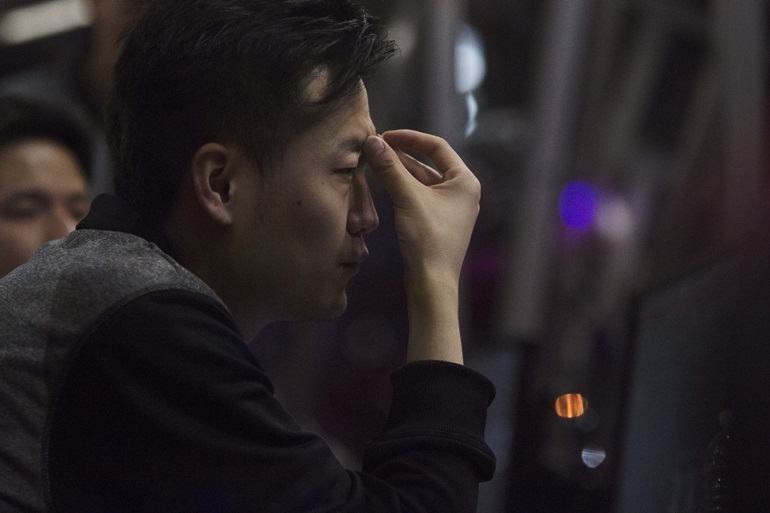 ViCi Gaming looked to Fan "rOtk" Bai and Chen "Cty" Tianyu to revitalize their squad, adding the two star players to the lineup for the Spring Season.
The organization then took on Xu "Hym" Zhi and Jiang "jdh" Donghao – fresh blood who joined the team. However, after EPICENTER Moscow and some disappointing results all throughout the Spring Season, the team replaced jdh with Liu "Sylar" Jiajun in April.
ViCi Gaming roster:

Liu "Sylar" Jiajun


Chen "Cty" Tianyu


Bai "rOtk" Fan


Xu "BurNIng" Zhilei


Xu "Hym" Zhi