Vega Squadron is an unexpected, but extremely welcome addition to the TI5 Wild Card series. A little fish in a big pond, the CIS team maneuvered through more experienced and favored teams in a heavily stacked regional qualifier series. On July 26th, starting with 18:00 CEST, they will go up against Chinese team CDEC, in the TI5 Wild Card series.
Although Vega Squadron were invited to the TI5 qualifiers by Valve for having had numerous solid performances and top-three placements in various tournaments between December 2014 and May 2015, the team have not participated in any premier events, nor have they had the opportunity to attend a LAN. In a stacked regional qualifier, Vega Squadron were not on the forefront of anyone's mind as one of the favorites.
Vega Squadron eliminated Ninjas in Pyjamas, 2:1, and were able to advance into the Lower Brackets. After defeating the Finnish team 4 Anchors and Sea Captain, 2:0, in the Lower Bracket finals, Vega Squadron moved on to the Grand Finals to face Na'Vi. Their performance astounded fans, as they played aggressively and capitalized on their opponents' mistakes, refusing to be threatened or intimidated.
A team comprised of two veterans and three rather inexperienced players, Vega Squadron will make their LAN debut at TI5. Their unpredictable and aggressive play-style has been a key factor in their progression so far and has won over many fans, as they have constantly managed to outplay and outlast many of their better known opponents.
Vega Squadron breeze into the Dota 2 scene with a splash
Vega Squadron is a European professional gaming organization formed on July 10th, 2012, and headquartered in Moscow, Russia. On October 5th, Vega Squadron announced their Dota 2 division consisting of: Sharfik, The_apathy, Unstopp, Shkeeper and CaptainLove. One month later, Vega Squadron parted ways with the lineup and signed BUHLO-UroPb as their new squad.
Vega Squadron ended 2014 with a big splash into the scene, taking second place in the Esportal Open Qualifiers and first place in the GG League Season 2. They also started the new year with a bang, taking first place in three tournaments within two weeks – MSI Dragon Battle #1, EIZO Cup #12, Gigabyte Challenge #14, followed by a second place in the JoinDota Masters XVI.
Small disturbances creating some ripples
Some small disturbances in the flow of things caused some ripples in the Vega Squadron waters. The team underwent some roster changes in mid-March, with Haled "sQreen" Al-Habbash replacing Maxim "Tpoh" Vernikov in hopes that sQreen would bring more stability to the team. However, only two weeks later, on March 31, Vega Squadron announced that sQreen had parted ways with the organization.
Their last roster change was the addition of Aleksey "Solo" Berezin and Andrey "Mag" Chipenko, in April. Solo played with RoxKiss in 2013, until he was removed from the team following a betting scandal. He received a lifetime ban from StarLadder, but his punishment was later reduced to one year.
Vega Squadron take TI5 Qualifiers by storm
The squad surprised many when they surged forward, showing strong performances in the TI5 European qualifiers and grabbing the Wild Card Series slot for the biggest tournament of the year.
The team then won the Yard Festival and the Mountain Trail Challenge, and took the third place in the Esportal Dota 2 League.
Vega Squadron roster:

Semen "Cema" Krivulya,

Pavel "9pashaebashu" Khvastunov,

Vladimir "no[o]ne" Minenko,

Andrey "Mag" Chipenko,

Aleksey "Solo" Berezin
Pavel "9pashaebashu" Hvastunov
Hvastunov is relatively new to the Dota 2 scene, having only started his professional career in November of 2014, on team BUHLO-UroPb, which was picked up by Vega Squadron that same month. He has been with the team ever since.
Vladimir "No[o]ne" Minenko
Just like his teammate 9pashaebashu, Vladimir "No[o]ne" Minenko is also a new face for the Dota 2 scene. He has undergone the same career track as Pavel "9pashaebashu" Hvastunov, so far.
Andrey "Mag~" Chipenko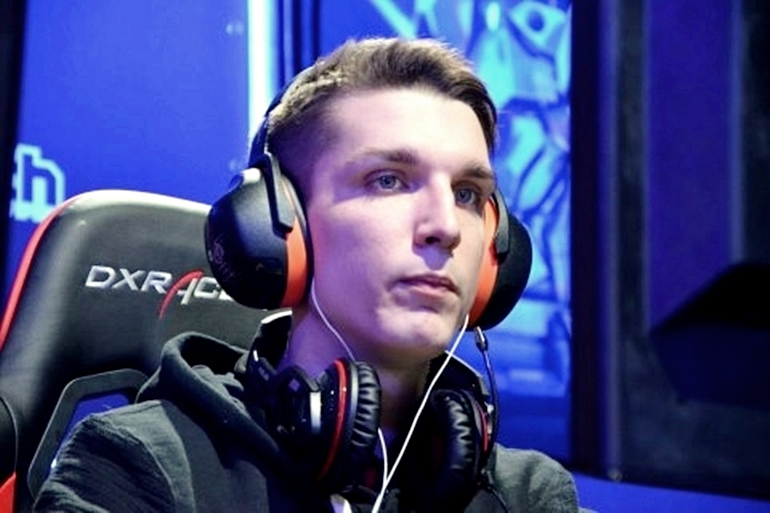 Andrey started playing Dota 2 in 2012, as part of team Darer, where he had the opportunity to attend The International 2 early on in his career. The team was eliminated in the second round of the Lower Brackets and disbanded shortly after the event.
Mag~ then went on to play with Team iCCup in March 2013, alongside Roman "Resolut1on" Fominok and Andrey "ALWAYSWANNAFLY" Bondarenko. Despite their steady performances and overall good results, the team was dropped by their sponsors and the squad continued to play under the name Terrible Terrible Damage, winning Techlabs Cup 2013.
In September 2013, Andrey joined Team Empire, as an offlaner, during the post-TI3 reshuffle. Although he showed impressive results as captain of the team, taking second place at StarLadder StarSeries Season IX, a poor performance at TI4 would have him removed from Team Empire. Mag~ ended up standing-in for both Cloud 9 and Virtus.Pro, before being signed by VP. While on VP, he was able to lead the team to a second place finish in the HyperX Dota 2 League Season 5 and StarLadder StarSeries Season 11. At the end of April, he replaced Arsenij "ArsZeeqq" Usov as Vega Squadron's captain.
Alexei "Solo" Berezin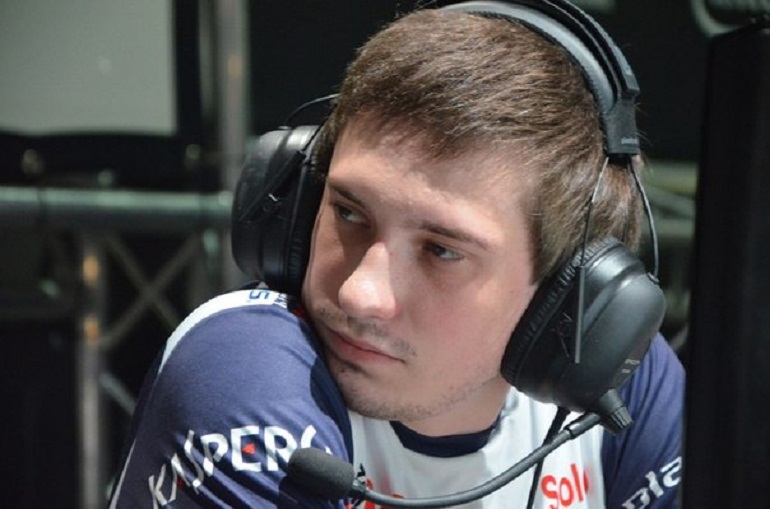 Alexei "Solo" Berezin started playing professional Dota 2 around 2012, when he joined team Moscow 5. With a series of short lived stints on various teams, ranging from several weeks to two months, it wasn't until 2013 that he started to play with a stable team as part of RoxKiss.
On June 16th, 2013, Solo received a lifetime ban (later reduced to a year) from StarLadder for betting fraud against zRage and was removed from RoxKiss. He was then re-instated to RoxKiss for just a few weeks before he joined Virtus.Pro, in October. Again, a series of short term commitments would follow, before he joined Team Empire for four months, following the TI4 reshuffle. It was not until the end of April that Alexei would join Vega Squadron, at the same time as Mag~.
Although he has been playing Dota 2 professionally for a few years, TI5 will mark Solo's first participation in The International Events.
Semion "CemaTheSlayer" Krivulya
Semion started his professional Dota 2 career in 2013, with a team called Aurochs. For the next year, he would play for various unknown teams before joining BUHLO-UroPb with teammates No[o]ne and 9pashaebashu. They got picked up by Vega Squadron only weeks later. CemaTheSlayer is Vega Squadron's captain and has been leading them in their success thus far.