Tal "Fly" Aizik is making his fourth International appearance at TI6. Considered to be a master drafter and exemplary team leader, Fly has built one of the most successful teams from the ground to the top of the world. In one year, he has led OG to Dota 2 history as the first team to win two Valve events. The Israeli embodies talent, discipline, leadership and hard-work. In his TI6 player profile Fly shares his views on leadership, relationships and what it takes to become the best.
TI6 player profile Fly TI6 player profile Fly
Tal "Fly" Aizik made the transition from Heroes of Newerth to Dota 2 in 2012, when he made the switch with the Fnatic HoN squad.
It was then that Tal started to pick up the role of drafter and leader. He led the Fnatic team to success, enjoying numerous first and second place finishes in major tournaments such as DreamHack and StarLadder.
Most notably, he was able to compete in The International 3, where Fnatic came in 7th-8th, and The International 4, where they finished 13th-14th.
Tal's father was always an inspiration to him – he considers his father to be one of the most motivating people he knows or will ever know.
As a child, he wanted nothing more than to make his dad happy in every possible way and strive to be the best and strongest for him. He wanted to be a bit like his father – a strong, confident leader that commands attention and achieves success.
TI6 player profile Fly TI6 player profile Fly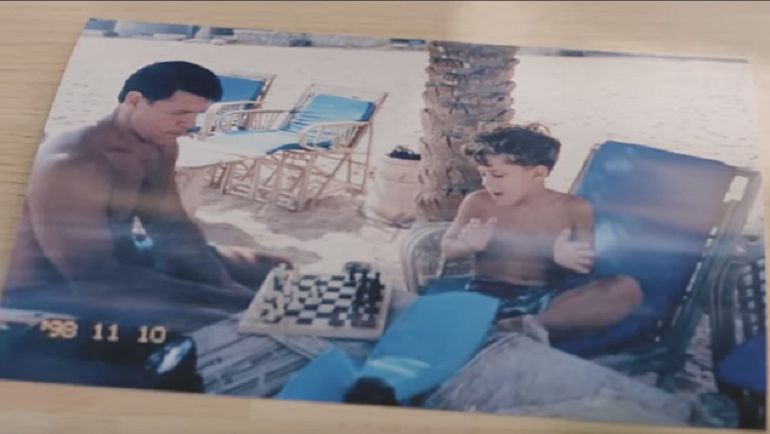 TI6 player profile Fly TI6 player profile Fly
Having founded Commando Krav Maga – a self-defense system centered around the modern world and environment – Tal's father knows what it takes to be a successful leader and strong teammate.
He taught Tal starting at a very young age that in order to be a champion, one must always believe in themselves. A lesson that Tal took to heart and carried with him into his career as team captain.
Dota 2 is very similar to Commando Krav Maga – you are basically attacked from many direction and you have no idea what's going on – you have to react to the attack properly, pull the right weapon and create the right act.
His father can see those qualities in his son – pointing out that Tal has the quality of a leader who knows how to lead by example and is someone that you would want to walk behind.
Team manager and Tal's girlfriend, Evany Chang, believes that the martial arts influence from his dad is what has trained Tal in discipline.
TI6 player profile Fly TI6 player profile Fly
TI6 player profile Fly TI6 player profile Fly
Tal's guiding principles led him to establish (monkey)Business/OG together with Johan "BigDaddy/NoTail" Sundstein – a close and longtime friend.
They decided they wanted a team that was built more on the foundation of friendship.
When you play with someone, to be truly good together, you have to understand the other person. You have to understand how he is as a person and how he is in the game, because in the end, when you want to win big tournaments you have to have five players who are on the same page.
Having natural talent refined by training and discipline and nurtured by familial support, Tal's leadership abilities allow him to keep every different individual on his team motivated – despite their unique flavors of character.
Tal's leadership and the friendship atmosphere within the team were key factors to OG's success over the past year.
TI6 player profile Fly TI6 player profile Fly
TI6 player profile Fly TI6 player profile Fly
OG first defied the odds when they rose through the Lower Brackets, bested The International 5 champions, Evil Geniuses, and upset favorites Team Secret to rocket to the top and claim the championship title and the staggering 1.1 million dollars prize at the first Dota Major, in Frankfurt.
In another ground-breaking moment, OG seized their second Valve championship title at the Manila Major, when they defeated Team Liquid, 3:1 – becoming the first team to claim two Valve titles. Merely one week later, they claimed the title for ESL One Frankfurt and second place at The Summit 5 – going into The International 6 on a very high note, as firm favorites.
At TI6, they topped their group with a record of 11 wins and 3 losses and they were allowed to choose their first opponent in the Main Event Upper Brackets. OG went for MVP.Phoenix and it's at their hand that they would fall into the Lower Brackets to face TnC, who would put an end to their TI6 run.
TI6 player profile Fly TI6 player profile Fly
TI6 player profile Fly TI6 player profile Fly
OG have finished 9th-12th at The International 6, but despite the disappointing TI6 results, the team's accomplishments over the past year are astounding and Tal has definitely made his dad proud – even to a point that his father has admitted that OG's winning moment at the Frankfurt Major is one of the biggest moments of his own life.
It feels amazing to be the first team that wins two Valve events, but of course I'm not done here. I still want to win the biggest tournament ever and truly show everyone that I can be the best. Best for my team. Best for myself. It's all I really want.
Tal "Fly" Aizik will get another chance to prove himself next year, at The International 7. His road to TI7 begins now.
TI6 player profile Fly TI6 player profile Fly
TI6 player profile Fly TI6 player profile Fly
TI6 player profile Fly TI6 player profile Fly