Last night, when the TI5 Mega Hub lounge stream went live, we were expecting to see sleeping kittens. Instead, we were treated to some exquisite footage of James "2GD" Harding sleeping.
James slept for more than two hours on the TI5 Mega Hub livestream, creating hilarity, as people went around their business in the background. At some point, almost 5,000 people were watching James sleep.
Here are the highlights:
The lounge stream went live at 02:15 CEST. James was sleeping like a baby.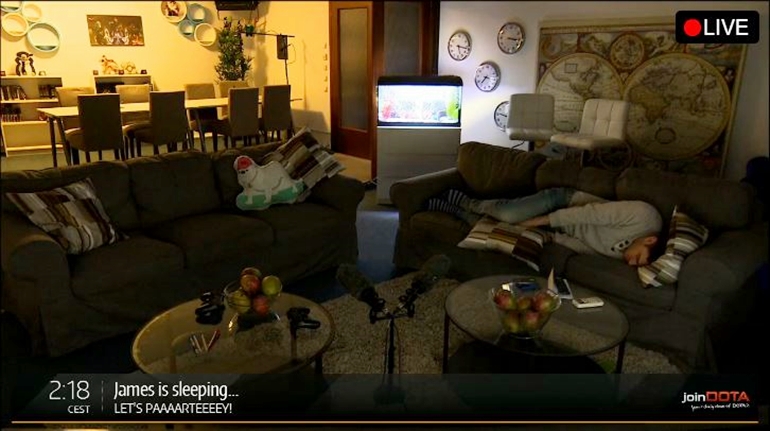 At first, we were all very excited to watch over his sleep.
But then it started to get boring. Still, people kept tuning in. At 03:03 CEST, almost 2,500 people were watching James sleep.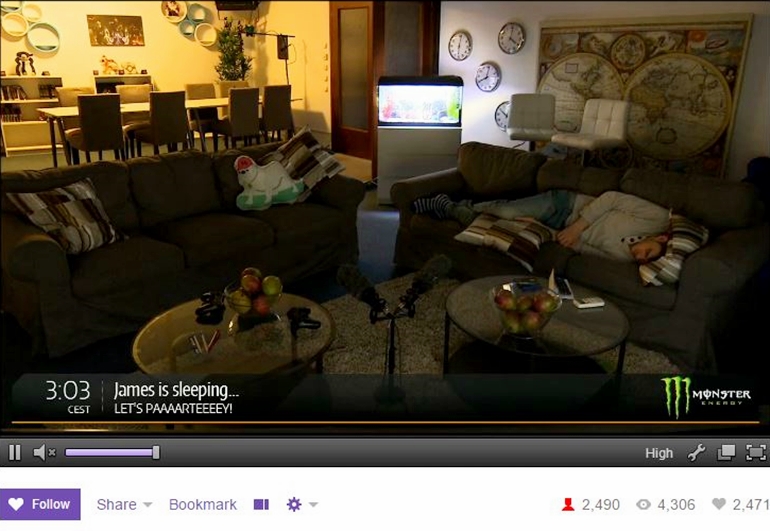 At 03:05 CEST, a random guy walked by.
We had no idea who he was.
We called him "Mistery Man".

Fifteen-minute highlight: fish tank with no fish.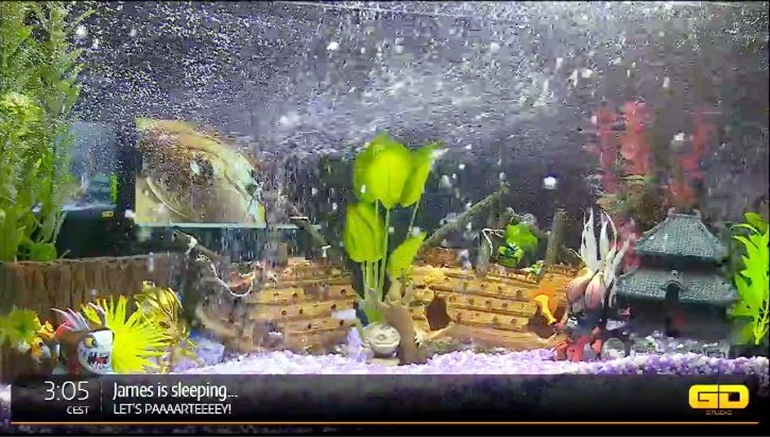 We witnessed those guys practicing some sort of a group choreography in the background. James was still sleeping like a log.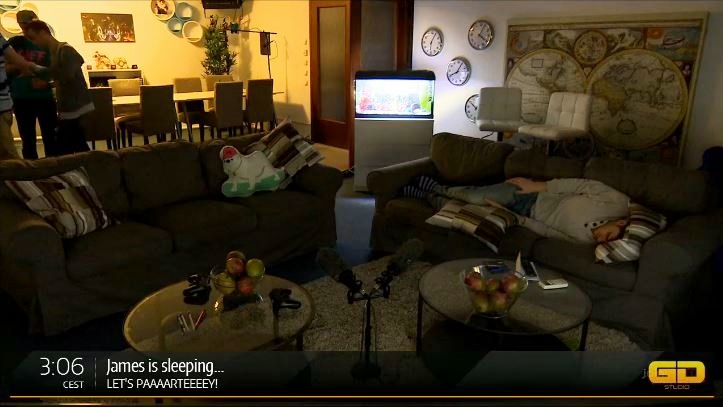 New highlight: camera switched to this shot of a dining table.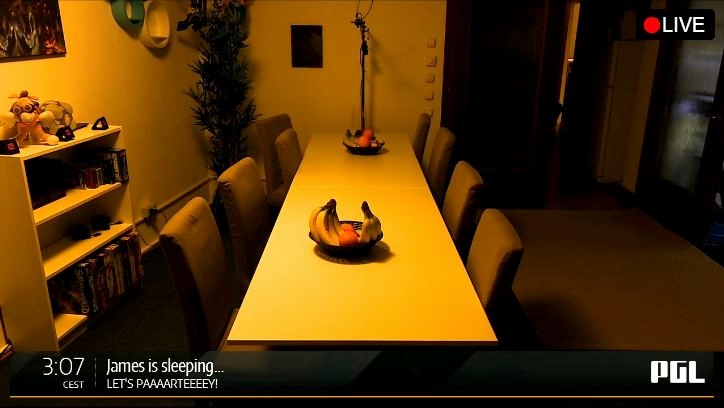 After almost an hour of watching James sleep, some people started reminiscing.

It got so boring, we even started to debate whether those were apples or mangoes on the table. Thank God for this guy, who solved the mystery!

We scrutinized every single little background detail.

We took a liking to that toy dog on the other couch. We started calling him AdmiralBulldog.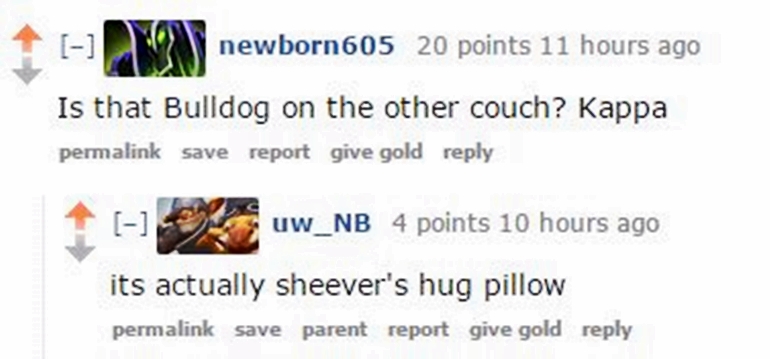 We kept checking whether James was breathing.


Breaking news: James just moved. He's Alive!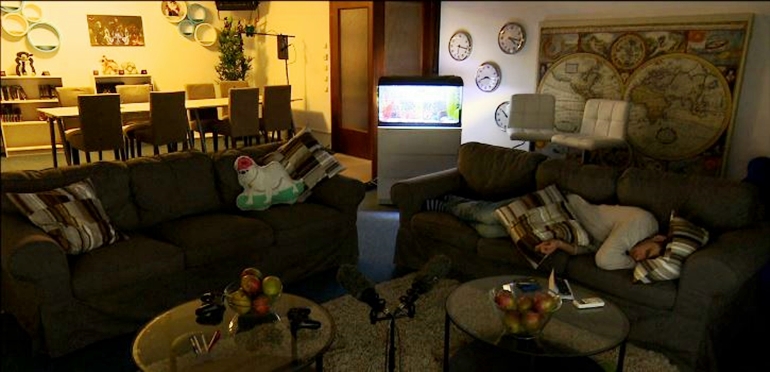 Redditors started to point out alarming diagnosis.

Then this guy showed up and kept lingering around James.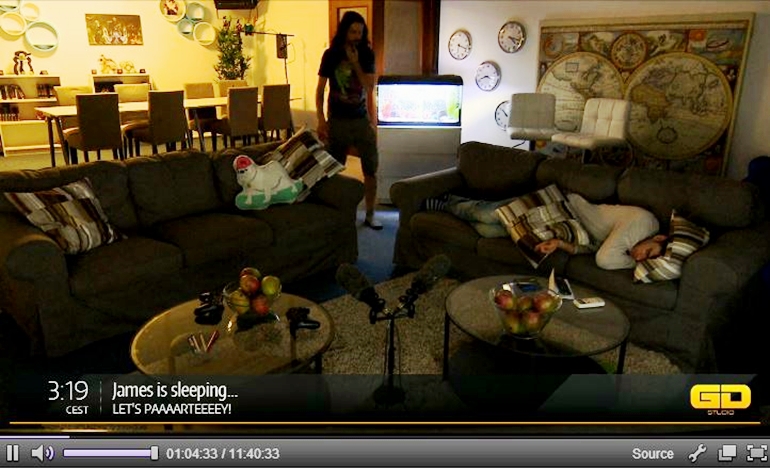 He looked familiar…
Twitch chat went crazy.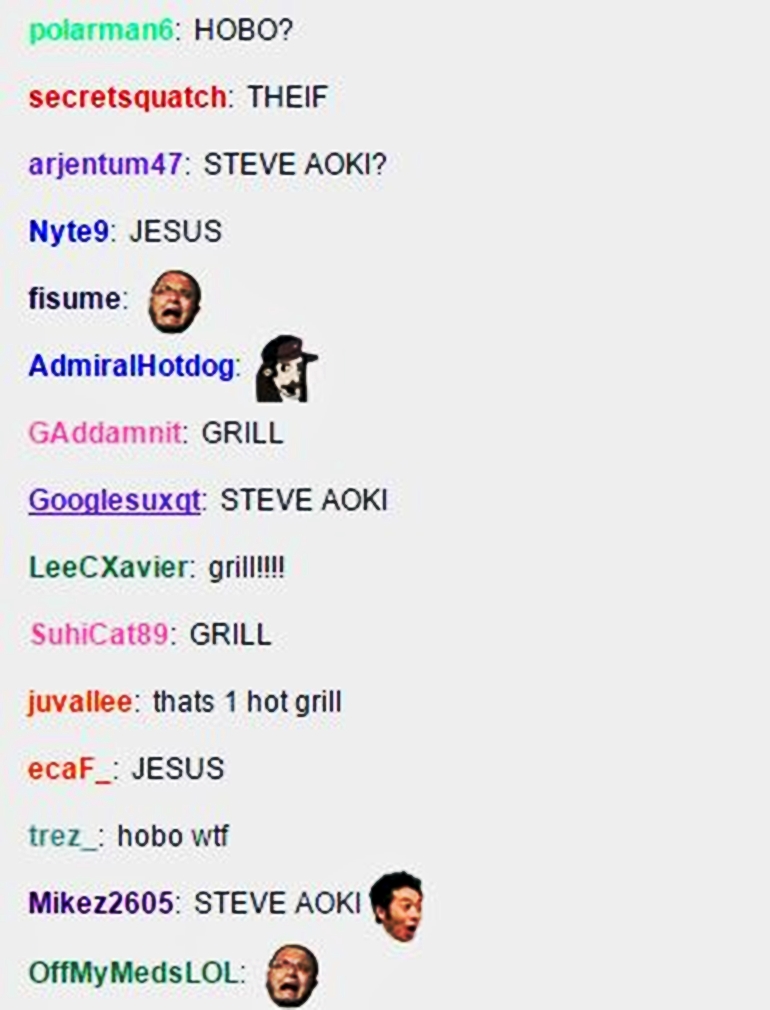 Then it got really boring again.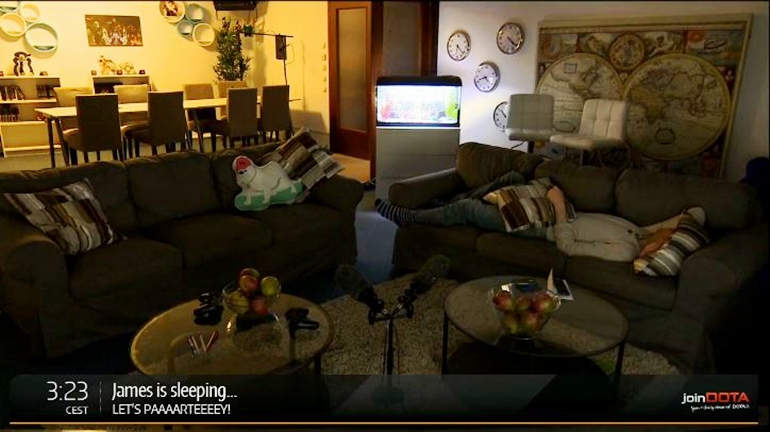 So boring in fact, that people started stating the obvious.

Some people started losing it.

We started questioning ourselves.
We begged LD to put us out of our misery. He didn't seem to care.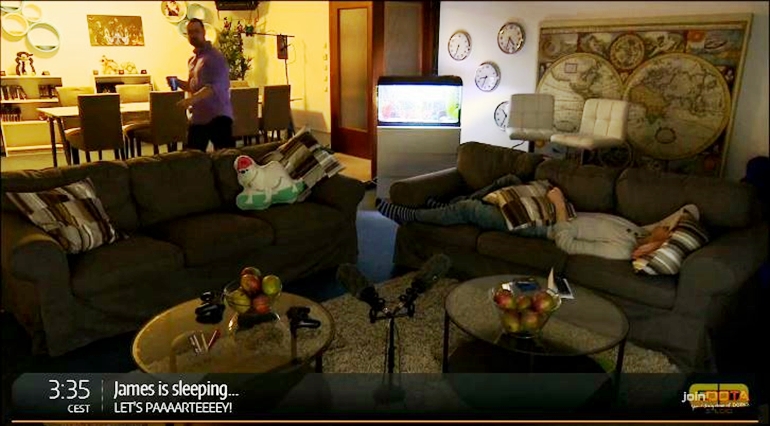 We witnessed Pimpmuckl eating a banana. At this point, this was the most action we'd seen in ages, so we got pretty excited…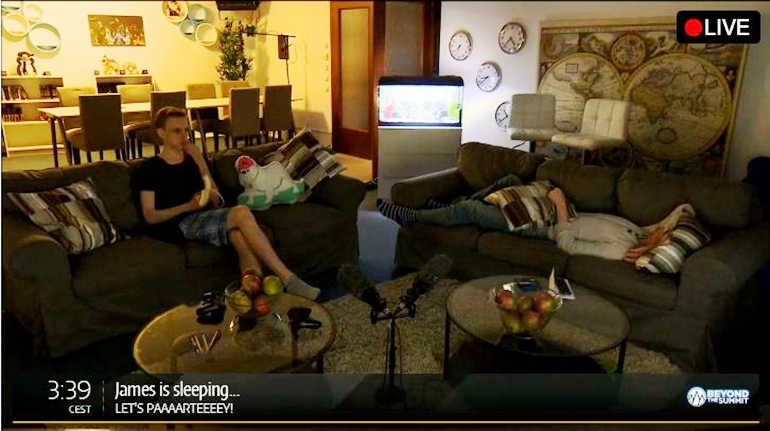 … and we diligently went through all the possible innuendos.
Pimpmuckl checked whether the mangoes were indeed mangoes.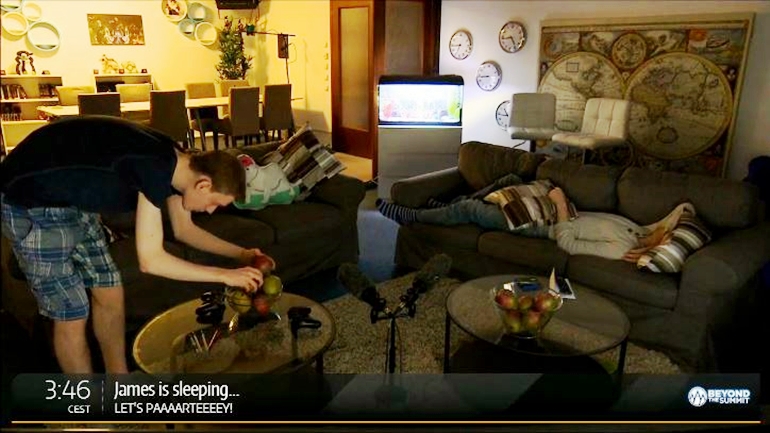 At 04:12 CEST, James had been sleeping on livestream for almost two hours. Even Durka seemed bored out of his mind.
This guy was late to the party.

At around 04:25 CEST, James finally woke up.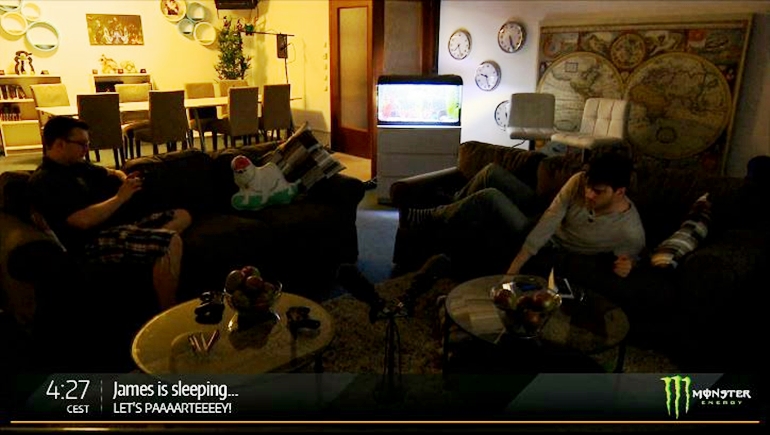 First thing he said to Durka?
You can watch last night's TI5 Mega Hub broadcast of James sleeping here.