The lucky winners of the TI5 Golden Ticket contest have been selected. Two animated short films, a cosplay build walk-through and a board game were the winning submissions.
Four winners were selected out of 88 submissions – three by judges and one by community vote. The winners will receive TI5 tickets and will have their flights covered.
TI5 Golden Ticket contest
TI5 Golden Ticket contest is a contest created to give community content creators the opportunity to attend The International 5.
One year ago, we gave away our spare ticket to Valve's The International Dota 2 event to one lucky content creator, and this year we are looking to expand and give away a FULL FREE RIDE to TI5 for THREE deserving community members. We hope to not only provide the much sought after ticket, but also full airfare, and hotel stay to three lucky people that could have not afforded to go any other way.
Besides giving fans who would otherwise not be able to afford to attend TI5 the chance to go, the TI5 Golden Ticket contest was also designed to "help facilitate growth and content of the Dota 2 community". The hope was that artists and content creators would gain attention and recognition, allowing them the chance to grow professionally within the scene.
TI5 Golden Ticket winners
There were a total of 88 entries in the TI5 Golden Ticket contest. Judges picked three ticket winners, and the community picked the last one. Winning entries were not ranked in any succession of quality. Each winner will receive a TI5 ticket and return-trip plane tickets. The remaining funds will be divided evenly between the winners to be applied towards lodging or donated to a charity like Child's Play.
Judges' picks
With Minions You Lose – an animated short film, by Paul Bates.
An original 2-story short animation showing the struggles of Chen and Beastmaster. It was frame-drawn in Flash.
Shapers Relic – Edler Titam hammer cosplay and build walk-through, by kipspul.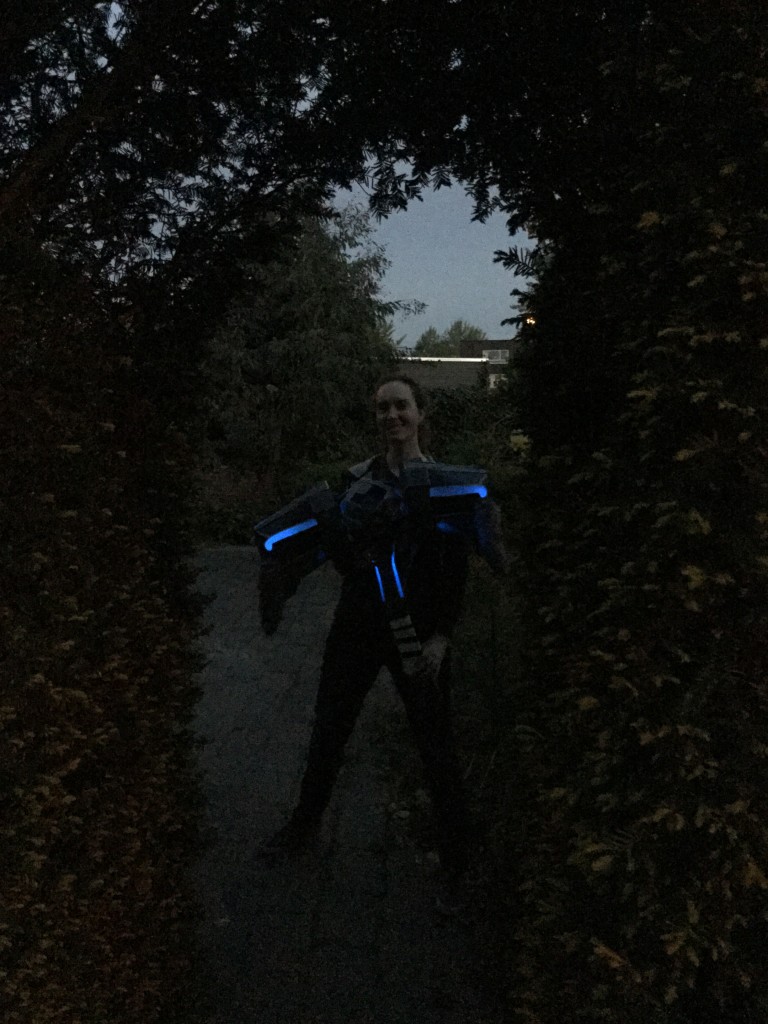 The entire process has been photo documented in the gallery.
Escape from Roshan Board Game – a Dota 2 board game, by flowerrbomb1992 & _sattie.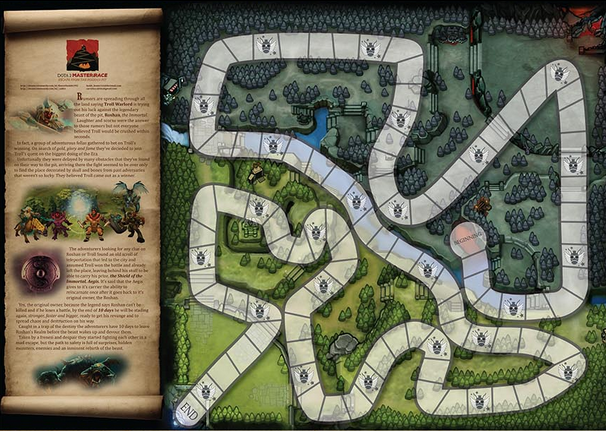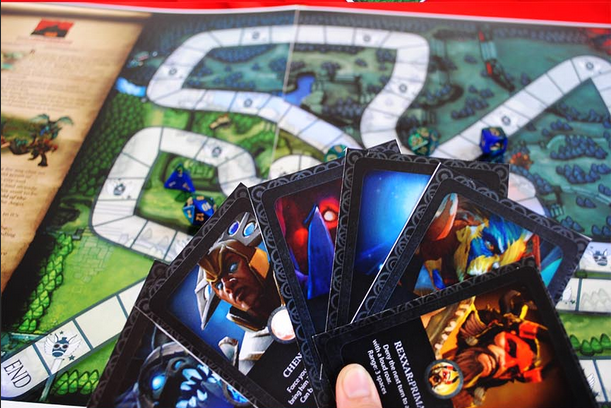 All images of the board game are included in the gallery.
A printable version for home use has been made available by the creators.
Community vote
Hoho, HaHa – an animated short film, by Erick Wright.
TI5 Golden Ticket contest submissions
85 entries have been voted on by the community. The full list of entries made available for voting and viewing is compiled on this spreadsheet with links to each one of the submissions.
SoylentPersons, the initiator of the TI5 Golden Ticket contest gave thanks to all the people who were involved in the project:
I want to thank everyone who submitted their work to the contest, and everyone who helped pull this event off. Our winners hail from Brazil, UK, Netherlands, and New Zealand. Also, let me thank the people who worked hard on this behind the scenes: Pyrion_Flax, NigmaNoname, SirActionSlacks-, diredude, WingBuffet, dopatwo, Chemical Alia, RockeHorse, Swade Art, Pumodi, LockeVincent, Jimo, Hasbro, AdamK24, mizh, and many, many more.