Now that the TI5 direct invites have all been announced and the cards are on the table, there has been quite a stir over some of the reveals. Fans, famous Dota 2 figures and professional players have all taken to Twitter, Facebook and Reddit to express their opinions and thoughts on Valve's decisions.
UPDATE (August 9):
Evil Geniuses are your TI5 champions! Grand Finals VODS, summaries, pictures and highlights: here.
Team Rave were overlooked for the TI5 direct invites
how does my get an invite over rave what a joke

— Aui 2000 (@Aui_2000) May 7, 2015
Perhaps the strongest reaction has been in response to the fact that Team Rave did not receive a TI5 direct invite. Team Rave is widely regarded as the epitome of hardwork and dedication. Team Rave has made only one change in their lineup since their very inception, in May 2014, when Pyeong "pYung" Kwon moved to coaching the team and was replaced by Michael "ninjaboogie" Ross.
Their performances have been solid and steady, including an impressive show of skill during the Dota 2 Asia Championships, where they placed 5th-67th after defeating HellRaisers and Invictus Gaming.
The team has also won the hearts and respect of fans around the world, due to their positive attitude. When confronted with various visa issues, the team publicly acknowledged the situation and reported it, however maintained a level of professionalism while expressing their frustration. The team received public support from national media and government, leading to a meeting with government officials to collaborate on the matter and find a solution.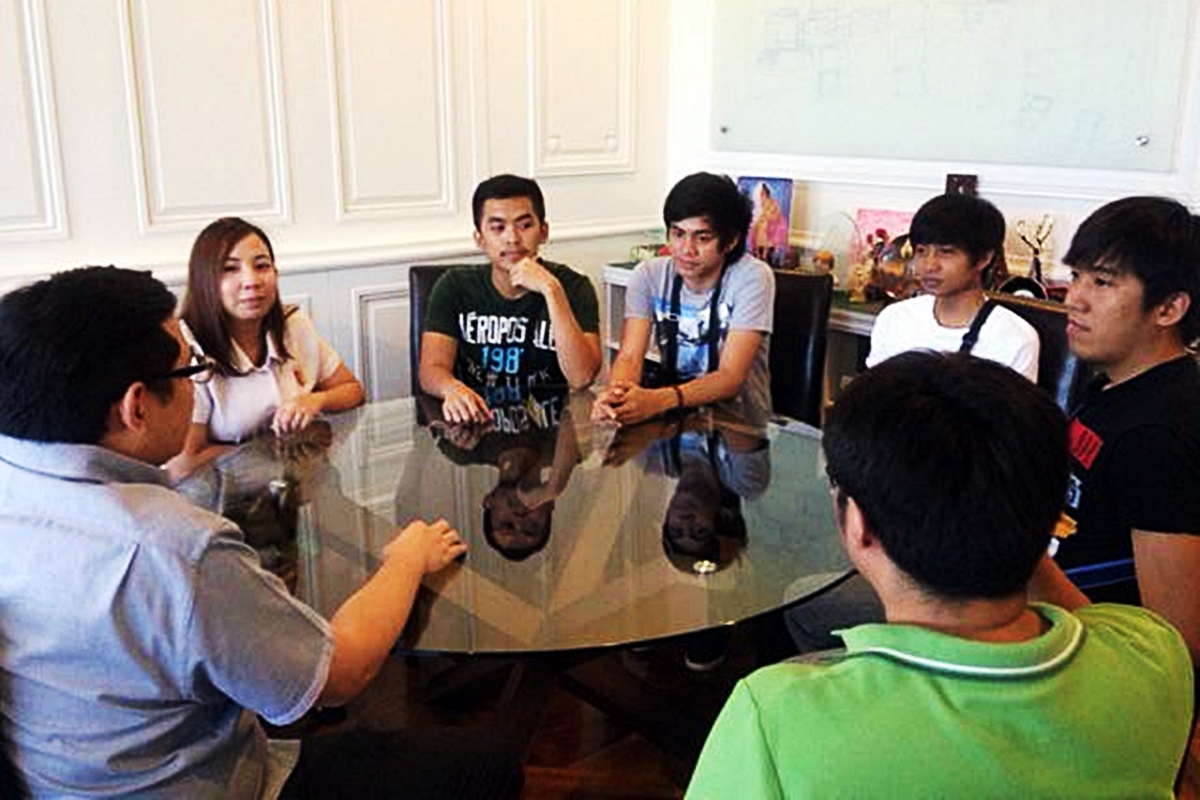 Recent performances imply that Team Rave might have been worthy of a TI5 direct invite
5 – 6th Dota 2 Asia Championships
3 – 4th i-League Season 1
7 – 8th Major All Stars Dota 2 Tournament
1st Korean Dota 2 League Season 4
1st MPGL SEA Grand Finals Season 6
Team Rave roster

Jio "Jeyo" Madayag


Mark "Cast" Pilar


Djardel "chrissy" Jicko b. Mampusti


Ryo "ryOyr" Hasegawa


Michael "ninjaboogie" Ross
Team Rave had qualified for the MLG Pro League in Columbus, but was unable to attend when they could not secure their visas in time. They were also forced to withdraw from the StarLadder StarSeries 12 tournament, for the same reasons. The team has been approved for travel to the US for the upcoming Summit 3 tournament next week, in LA.
Team Malaysia got a TI5 direct invite, only 2 months after their establishment
Going hand in hand with the outcry over Team Rave being overlooked for the TI5 direct invites, is the fact that Team Malaysia received one. Not to detract from the Malaysian team's recent success, they were only formed two months ago and haven't secured a major title yet. The Malaysians have started strong, qualifying for five LANs in five weeks, placing fifth at StarLadder Season XII and third at the Red Bull Battle Grounds. Team Malaysia consists of members of the same lineup that represented Orange E-sports at The International 3, placing third.
David "LD" Gorman sums up the public sentiment well:
I spoke too rashly. It's not that Malaysia is a bad invite, it's that Rave 100% should have been invited.

— David Gorman (@LDdota) May 7, 2015
The team is star-studded with previous TI attendees, giving the Malaysians a sense of "pedigree" about them. kYxY and Ohaiyo participated together in The International 3, with Team Orange, taking third place. The duo also competed in last year's TI4, placing 9th-10th with Team Titan. Mushi attended TI4 with Team DK, securing 4th place, and placed 7th-8th at The International 2 and third at TI3, with Team Orange.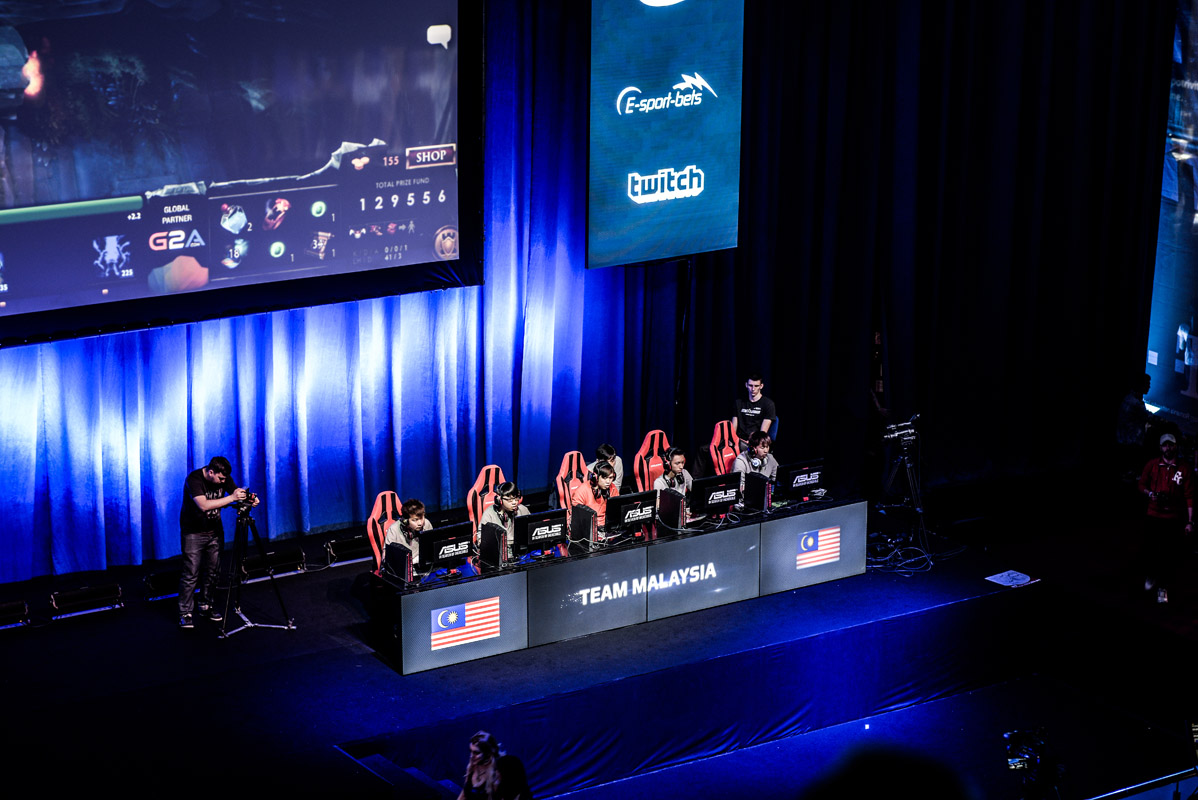 Many people seem to believe that Valve's main criteria for handing out the TI5 direct invites was the players' level of status and fame.
Team Malaysia's invite is literally the sequel to Darer's TI2 direct invite. "Oh just make a team, we'll give you an invite for nothing."

— Johan Järvinen (@SunTzuDota) May 7, 2015
Team Malaysia's recent performances
First Place – CORSAIR Gaming Arena
First Place – GEST SEA Cup
Second Place – CORSAIR Gaming Arena 2
Fifth-Sixth Place – StarLadder Season XII
Third Place – Red Bull Battle Grounds
MY has secured placements in China's i-League, ESL One Frankfurt, MLG Pro League and having recently completed StarLadder StarSeries Season XII and Red Bull Battle Grounds 2015.
Team Malaysia roster

"kYxY" Lee Kang Yang


"Kecik Imba" Fadil bin Mohd Raziff


"Ohaiyo" Chong Xin Khoo


"JoHnNy" Siong Tait


"Mushi" Chai Yee Fung
The Newbee polemic
Can't have a TI without the previous champions! NewBee takes the ninth invite.

— Matthew Bailey (@Cyborgmatt) May 7, 2015
In the past, Valve has been perfectly clear about inviting the previous year's winners as Defending Champions. In the past years, the returning team had performed well enough in the year between to warrant a return invite and the invite tradition had never really come into question. However, this year, Newbee's achievements and performances have been sub-par for a tournament of The International's caliber.
I honestly think NewBee will lose an invite due to their poor attitude and lack of commitment to the game and scene. Plus they're bad.

— Linus Staaf (@Tjernobylbarnet) May 7, 2015
Almost immediately after TI4, xiao8 announced he would be taking a break from competitive gaming. He was replaced by Rabbit Wang Zhang from LGD Gaming. In March, Hao would leave the team and Newbee would re-acquire June Lin Shiyang, and SanSheng Wang Zhaohui.
The changes in roster could be a factor in the team's sudden lackluster year, but a further look into it reveals that three of Newbee's current members are actually still the original members that placed first at TI4. Furthermore, both Rabbit and June are no strangers to The Internationals either. So the question remains as to what would cause such a weak performing year and whether the returning champions even deserve the chance to defend the title?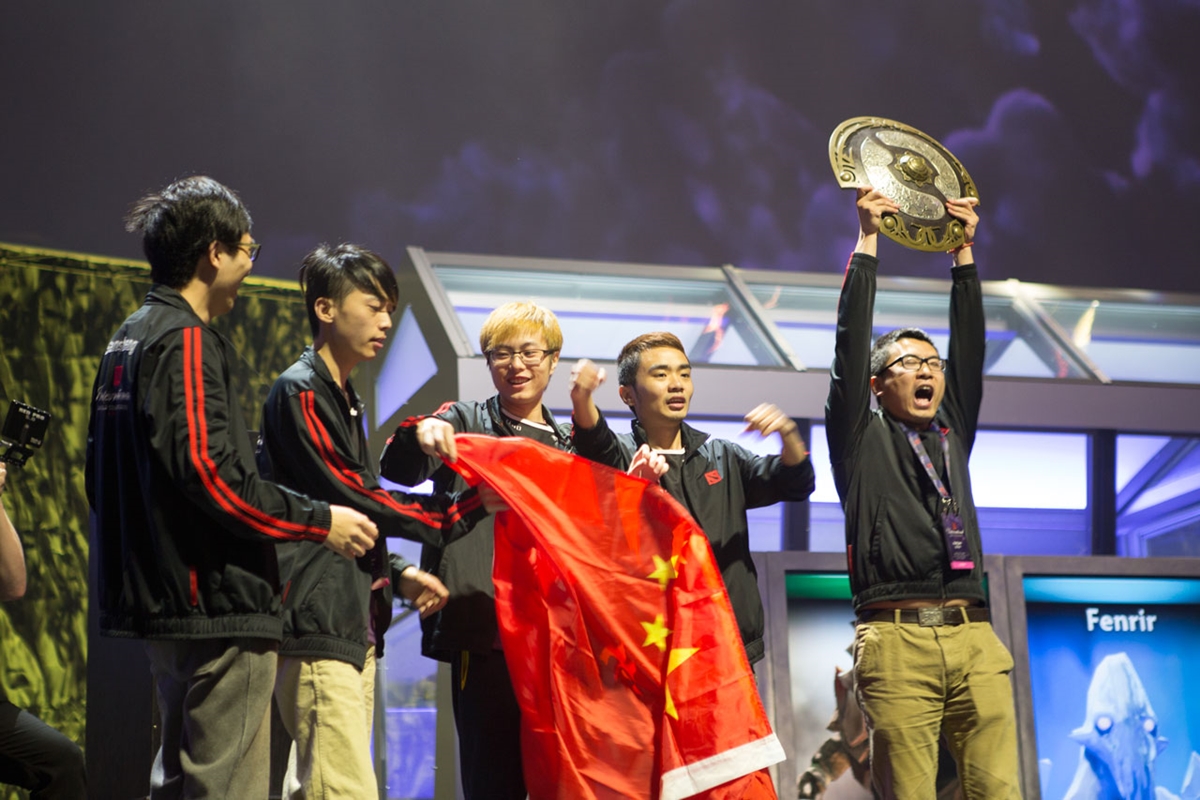 Newbee's recent performances
Fourth Place – World E-sports Championship
Fifth-Eighth Place – i-League
First Place – World Cyber Arena
Third-Fourth Place – National Electronic Sports Tournament
Thirteenth – Sixteenth – Dota 2 Asian Championship
Newbee roster

Rabbit Wang Zhang


Mu Zhang Pan


June Lin Shiyang


Banana Wang Jiao


SanSheng Wang Zhaohui
LGD Gaming: a so-so season, rewarded with a TI5 direct invite
It's weird, not saying it's surprising, to see LGD invited. Hopefully, they won't change any player soon.

— Dimitri Vallette (@GodBlessMali) May 7, 2015
Although many people were expecting the TI5 direct invite for LGD, there were many teams that would appear to be more deserving. Even though LGD is still considered one of the Chinese Powerhouse teams and has been represented at every International tournament since the very first, in 2011, their recent performances have not been notable and they have undergone several roster changes this year, with the last one taking place in March.
LGD Gaming's recent achievements
Fourth-Eighth Place – World Cyber Arena
Fifth-Eighth Place – World E-sports Championships
Second Place – National Electronic Esports Tournament
First Place – G-League
Third Place – ECL Autumn
First Place – i-League Season 2
Ninth-Twelfth Place – Dota 2 Asia Championships
Second Place – VPGame Pro League
LGD roster

Liu "Sylar" Jiajun


Lu "Maybe" Yao


Yao "Yao" Zhengzheng


Zhang "xiao8" Ning


Lei "MMY!" Zengrong
No Natus Vincere versus Alliace El Clásico at TI5
@zacoid55 if they really wanted to honour tradition they'd invite Na'Vi or Alliance

— Chris Higgins (@higgyC) May 7, 2015
With the numerous recent roster changes and inconsistent performances, neither Na'Vi, nor Alliance received TI5 direct invite. Regardless of expectations, the two organizations have been ever present fixtures at the event.
Na'Vi won first place at The International 1, and second place at The International 2 and 3. Last year, at TI4, the team slipped to 7th-8th place.
Alliance's first appearance was at The International 3, where they grabbed first place, and again at TI4, where they placed 11th-12th. Both teams have received direct invites to the TI5 qualifiers, where they will have to battle each other and eight other teams, including Ninjas in Pyjamas for the one remaining TI5 spot for the EU region.
The TI5 Regional Qualifiers raise questions
Many questions have been raised about the teams that have been invited to the TI5 qualifiers for each of the major regions.
In the EU region, Balkan Bears Corleone and Basically Unknown are noticeably missing from the list.
Balkan Bears Corleone finished first at the Dota 2 Regions Season 2, second at Bridon Open Cup and most notably appeared at the MLG Pro League Championship in Columbus, Ohio where they placed 5th-6th.
Basically Unknown have placed first in the MSI Dragon Battle #4 and #5, GIGABYTE Challenge #13, and Bridon Open Cup, and second in the EIZO Cup #14.
In the Americas region, many noticed the absence of E-Hug, that have also had a strong presence in the region and placed second in the Dota 2 Regions and in CEVO Season 6.
Union Gaming is missing as well from the Americas Qualifiers invitees, but there is little surprise, as the team was caught cheating and was disqualified from a tournament this year.
All these teams will have a chance to participate in the Open Qualifiers, in order to secure the last remaining spot for their region.
Dota 2 Majors
With the introduction of the Dota 2 Majors, there is much speculation that everything will change by the next TI. Hopefully, criteria for selection will be more consistent and clear.
The Majors might serve as the important benchmark points for teams to assess their standings and status, and the limited roster trade windows will create more stability for the teams. With the first Major event expected to take place after TI5, this fall, details are still yet to come and give much needed additional insight to the new formats.