Team Rave has a new sponsor to support their new team – Kill Ping. The Filipino team, recently brought back into the Dota 2 scene after a hiatus, will be sponsored by the software company as an effort to further develop and promote the local scene.
After a six month hiatus, Team Rave completed their new roster on November 27th. Five new talents from the Philippines have registered for the upcoming Shanghai Major and are looking to compete on the highest level, making a mark in the International community and events.
A sponsor is coming! 🙂 #RAVEvolution https://t.co/2bkH4Vxgm2

— Rave-Dota (@RaveDota2) December 12, 2015

The announcement of a new sponsor to further their goals was made earlier today.
Kill Ping is a gaming application aimed at providing users with a lag free online gaming experience.
The software program organization has announced that they will be providing the necessary support to the new roster as they will begin their boot camp and preparations for the upcoming Shanghai Major qualifiers and to in hopes to attend ESL One Manila.
"Kill Ping has been working wonders for Philippines gamers and has been increasing involved in creating partnerships in the region. We are glad to have Team Rave on-board with us from Philippines. They have talent to reach new heights and we are glad to give them the required boost. We wish them all the best for the ESL One Manila."
Aurangzeb A. Durrani (Manager, International Marketing for Kill Ping)
Team Rave, Philippines, Internet Woes
Ping and Internet lag have been known to be common troubles in the SEA region.
Team Rave players were supported by a South Korean organization and moved from Philippines to a team house in South Korea. This was done in an effort to give the players better conditions to train and compete in, as the Philippines is widely known to have one of the worst internet conditions in the South East Asian region.
During a testing phase of Kill Ping by Team Rave, "excellent statistics and results were recorded", leading to the immediate official endorsement of Kill Ping from Team Rave.
"It came to us as a surprise when using Kill Ping gave our players a significant lag reduction. We are eager to play more matches online in future using the new app for Dota 2. We hope we can build a more positive relationship with the company in future and we are really glad that they selected us as one of their first teams to sponsor"
Ryan Parungao (Manager, Team Rave Dota 2)
Ping is a significant factor for Dota 2 players and teams. MVP spent $13,000 for both of their of their teams to travel for a few days and compete in the TI5 SEA qualifiers from Singapore. In Singapore, the ping can be as low as 5ms and averaging at around 30-60ms. This is considerably better than the 100-160ms in South Korea, where they typically play from. The ping advantage that they gained could be massively relevant during certain plays.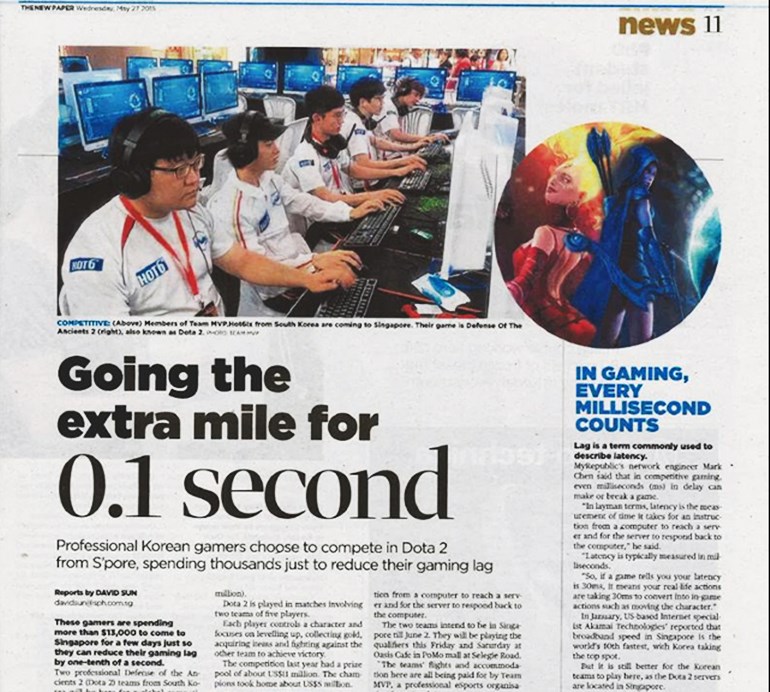 Philippine Competition Act
After years of working on it, Senator Bam Aquino had recently, successfully ratified the Philippine Competition Act, opening up a free market, allowing more competitors to enter the internet/telecommunications industry.
"Historic, game-changing for our economy," Sen. Bam Aquino describes the Philippine Competition Act after its ratification.
Better competition usually leads to improvement in the quality of goods and services provided at lower prices.
Sen. Aquino was also paramount in Team Rave's visa woes. When confronted with various visa issues, the team received public support from national media and government, leading to a meeting with government officials to collaborate on the matter and find a solution.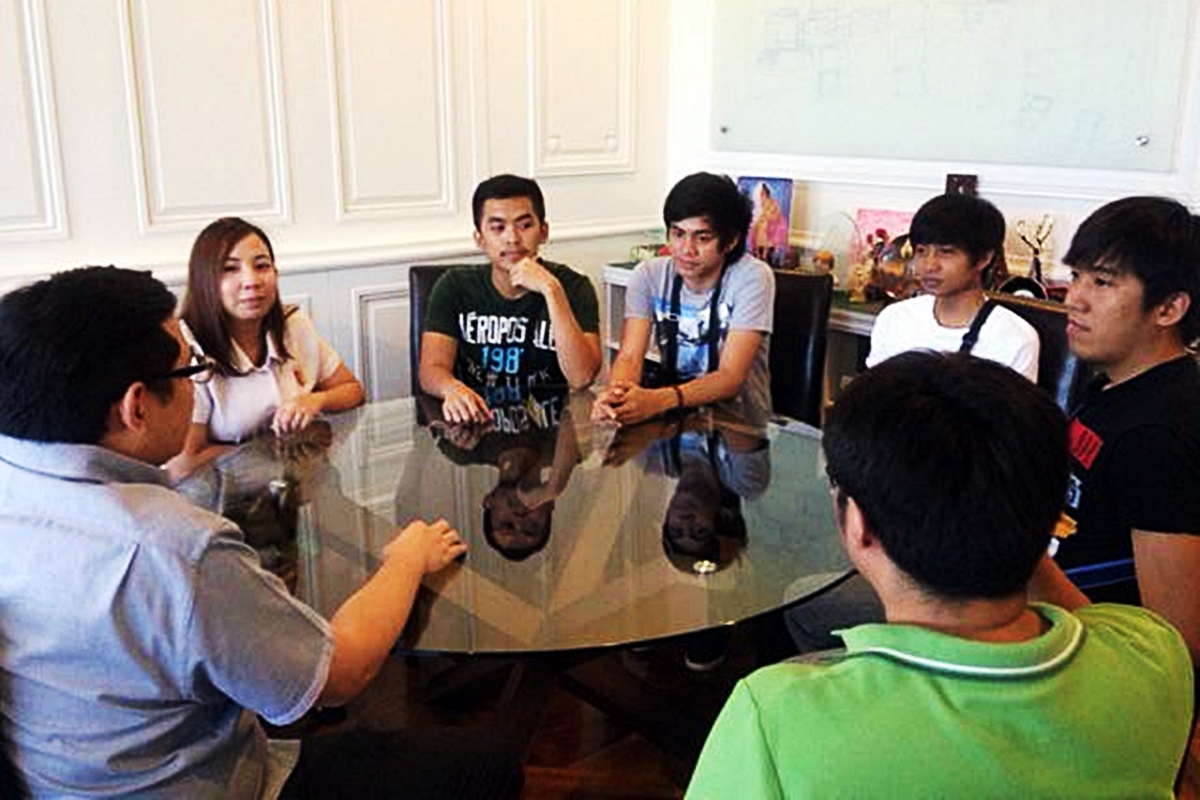 Rave-Dota new squad
The new squad consists of players in the area that have had no former or minimal prior professional team enrollment. The fresh talent will be expected to participate in regional tournaments and qualifiers and represent the Philippines positively.
Rave-Dota 2 roster

John Rober "Shiro~" Galman


Frederick "fred!" Velasco Fernandez


Jobert "DaReMo" Rodel De Villa


Kenneth "flysolo" Santos Coloma


Rafael "Rapy~" Sicat Palo
Rave-Dota organization
Rave-Dota is a South Korean organization. Their last roster was comprised of Filipino players, who were supported by the organization and moved from the Philippines to a team house in South Korea, in an effort to provide them with better conditions to train and compete in, as the Philippines is widely known to have one of the worst Internet conditions in the Southeast Asian region.