As the BTS Summit 6 LAN quickly encroached the end, three more teams were eliminated- Team NP, Digital Chaos and Wings Gaming. Only Evil Geniuses prevailed at the end of the fourth day's battle. The North American juggernauts will face OG in their last campaign to reach the grand finals – where Virtus.Pro has been eagerly awaiting. The final day kicks off at 10:00 PST/19:00 CET with the lower bracket finals, followed up by the highly anticipated best-of-five grand finals.
EG topples the TI Champs and will look to make the Summit tomorrow. pic.twitter.com/KARkLQDavN

— Evil Geniuses (@EvilGeniuses) November 20, 2016
At the BTS Summit 6 LAN, survival of the fittest was the main theme for the fourth day. Four of the most notorious teams entered into battle, but only one team was left standing at the end.
Evil Geniuses had no mercy for Team NP and steamrolled over them in the first game in less than 20 minutes. With a smooth and tidy 2:0 victory, their first opponents became a notch in their belt towards advancement.
The TI6 grand finals re-match was next on the agenda surrounded by fervor and electricity. Wings Gaming tackled the runner up team in a 22 minute first game victory. Digital Chaos gave it their best shot in the second match – pushing the limits and time to a over an hour before conceding to the TI6 champions once again.
The two teams remaining – Evil Geniuses and Wings Gaming have both proven to be adept at adapting to their opponents and displaying grace under pressure. The two former TI champions locked horns for a full three game series.
While Wings took the first game of the series in only 24 minutes, Evil Geniuses weren't ready to raise the white flag and pushed back hard on their opponents. In two relatively one sided matches, the North Americans cleared the way to their victory and sent a clear message to the defending champions that they were not to be under-estimated nor forgotten.
The action resumes in the lower bracket finals between Evil Geniuses and OG in the final day and moment of truth before Boston Major.
The BTS Summit 6 LAN teams
The BTS Summit 6 LAN format
Double elimination Best-of-three brackets
Best-of-five Grand Finals
No Upper Bracket advantage
The BTS Summit 6 LAN schedule
Sunday, November 20th
18:45 CET: Lower Bracket Finals – Evil Geniuses vs OG
22:30 CET: Grand Finals – Virtus.Pro vs TBD
Talent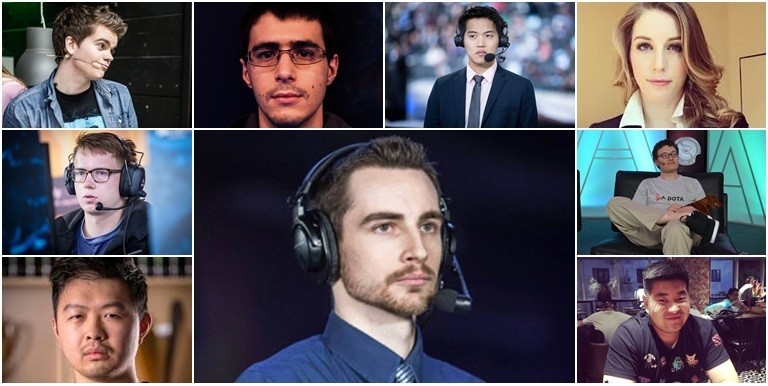 English: Dakota "KotLGuy" Cox, Owen "ODPixel" Davies, Ioannis "Fogged" Loucas, Ben "Merlini" Wu, Jorien "Sheever" Van Der Heijden, Grant "GrandGrant" Harris, Peter "PPD" Dager, Charlie "Charlie" Yang, Jack "KBBQ" Chen

Russian: Roman "Casperrr" Lepokhin, Alexey "Bafikk" Bafadarov, Dmitry "Droog" Chumachenko, Oleg "Feaver" Skarzhinsky
The BTS Summit 6 streams