StarLadder iLeague StarSeries standings ended with six teams being eliminated today – Na'Vi, Fnatic, Team Spirit, compLexity, Wings Gaming and Virtus.Pro. LGD and Team Liquid continued to stay on top of their groups and advanced directly to the semi-finals of the playoffs. Alliance, Evil Geniuses, Team Secret and Vega advanced to the playoffs. With the first major LAN championship title of the new year and $300,000 prize pool on the line, the six remaining teams continue to find the edge and eliminate the competition. The action will resume tomorrow at 08:00 CET with Evil Geniuses vs Vega followed by Alliance vs Team Secret at 14:00 CET.
StarLadder iLeague StarSeries standings revealed the first teams to be eliminated today – Na'Vi, Fnatic, Team Spirit, compLexity, Wings Gaming and Virtus.Pro all fought valiantly to remain in the competition but had various obstacles and struggles to gain the victories needed.
Team Liquid and LGD both started the day leading their groups undefeated and both had their streaks broken with one loss a piece today. In the end both also remained at the top of their groups and proved they both were definitely Shanghai Major material. Both teams have been seeded directly into the semi finals, bringing them one step closer to the championship title.
Team Secret, Evil Geniuses, Vega and Alliance had struggles early in the groupstages and all were able make impressive comebacks and secure their positions into the playoffs.
StarLadder iLeague StarSeries standings groupstage day 2
StarLadder iLeague StarSeries standings groupstage day 2 Group A
Na'Vi had prepared for the event with bootcamp in the days leading up to Minsk. Although they had been looking to be on an upswing in overall performance, it still hadn't been enough for them to clinch a place in the playoffs. Danil "Dendi" Ishutin's pudge wasn't enough to secure the CIS team of a win over LGD. They were able to take the match against Team Spirit but it still came out short of advancing.
LGD Started out the day with another notch on the win belt, taking the game against Na'Vi. Looking powerful and confident, they went into their last game of the groupstage undefeated as they met Alliance. In a matter of 26 minutes, Alliance completely trampled all over the Chinese team and ended their winning streak for them. LGD still came out in the first position of the groupstage and seeded directly into the semi finals of the playoffs.
Fnatic While Fnatic were eliminated today, they showed much improvement and some really incredible plays today. Djardel Jicko B. "DJ" Mampusti continues to shine in the pressure. The Malaysian based team took their match against Team Spirit but lost to Evil Geniuses. In a bit of a back and forth match with EG, it came down to 45 minutes, base race and comeback from mega creeps to determine EG's victory.
Team Spirit Team Spirit continued to struggle today losing both of their matches. They first lost to Fnatic in only 25 minutes and then in a crushing blow by Na'Vi, losing 49:23. The newly formed CIS team ended last in their group but are looking forward to both MDL and Shanghai Major.
Alliance Despite the rough start Alliance had in the event with the delay in their arrival and playing immediately, the Swedish team quieted many of the questions and doubts that loomed regarding their direct invite to the Shanghai Major. With stellar performances and incredible coordination, Alliance took the victory in both of their games – one against NA giants EG and one against the Chinese knockout veterans, LGD.
Evil Geniuses first match of the day gave them a win thanks in part due to Clinton "Fear" Loomis Enigma landeding an epic Black Hole destroying Fnatic and giving them a large net-worth and experience advantage. The second match was against Alliance where the NA Giants didn't fare as well. With an intense ending to the game, Alliance had the lead around 33 minutes into it, and lost it during a team wipe giving EG a slight lead. Butt as quickly as they lost it, Alliance snatched it back from EG again and won the match only minutes later.

StarLadder iLeague StarSeries standings groupstage day 2 Group B
Team Liquid were able to maintain their top position in the groupstages when the dust settled today. After a considerable loss to Wings Gaming, the European squad was able to pick up the pieces and take the victory Virtus.Pro.
Team Secret had a lot of ground to cover today to find themselves in the playoffs. They were able to take both of their matches today, against compLexity and Wings, to move themselves into the third position of the group stage. The team has had some difficulties and inconsistent performances as of late and leave many wondering which version of the team will be playing in the upcoming matches the next two days.
Vega were able to secure their place in the playoffs today during the final match of the day. A do or die game against Virtus.Pro would send one team to the playoffs and one home. After 74 minutes of intense gaming where Virtus.Pro seemed to have the advantage, it was Vega Squadron would take the victory. Their win over compLexity Gaming earlier in the day had set them up to be able to advance with this win.
Virtus.Pro suffered losses to both Team Liquid and Vega today, eliminating the CIS team from the event.
Wings Gaming were able to simply destroy Team Liquid in their match up today. The Chinese team has been gaining much momentum being fan favorites and tournament dark horses lately. In a 27 minute 36:7 stomp, Wings took away Team Liquid's undefeated record. After such an amazing performance they ended up falling to Team Secret just as easily as they taken the win from Liquid.
compLexity Gaming fell against both Team Secret and Vega Squadron today, leaving the NA team in last position with only one win.
StarLadder iLeague StarSeries standings schedule
The StarLadder iLeague StarSeriesschedule will include a group stage held between January 13-14th and the playoff stage to be held at the Minsk Arena, between January 15-17th.
StarLadder iLeague StarSeries schedule: Playoff stage
Matches will broadcasted live from the Minsk Arena, in Belarus.
Top three teams from each group will compete.
First place team from each group is seeded directly into the semi-finals.
Second and Third place teams compete in the semi-finals.
Format is best-of-three
Single elimination brackets
Friday, January 15
08:00 CET EG vs Vega
14:00 CET Alliance vs Team Secret
StarLadder iLeague StarSeries LAN
The StarLadder iLeague Series tournament kicked off at the end of October, with regional qualifiers.
At least 100 matches were played by the best teams in the four regions – Europe, America, Southeast Asia and China. StarLadder iLeague StarSeries also received a boost in the prize pool to $300,000 – double last season's prize fund of $150,000.
StarLadder iLeague StarSeries LAN prize-pool
1st place – $120,000
2nd place – $60,000
3rd-4th places – $30,000
5th-6th places – $15,000
7th-12th places – $5,000
Minsk Arena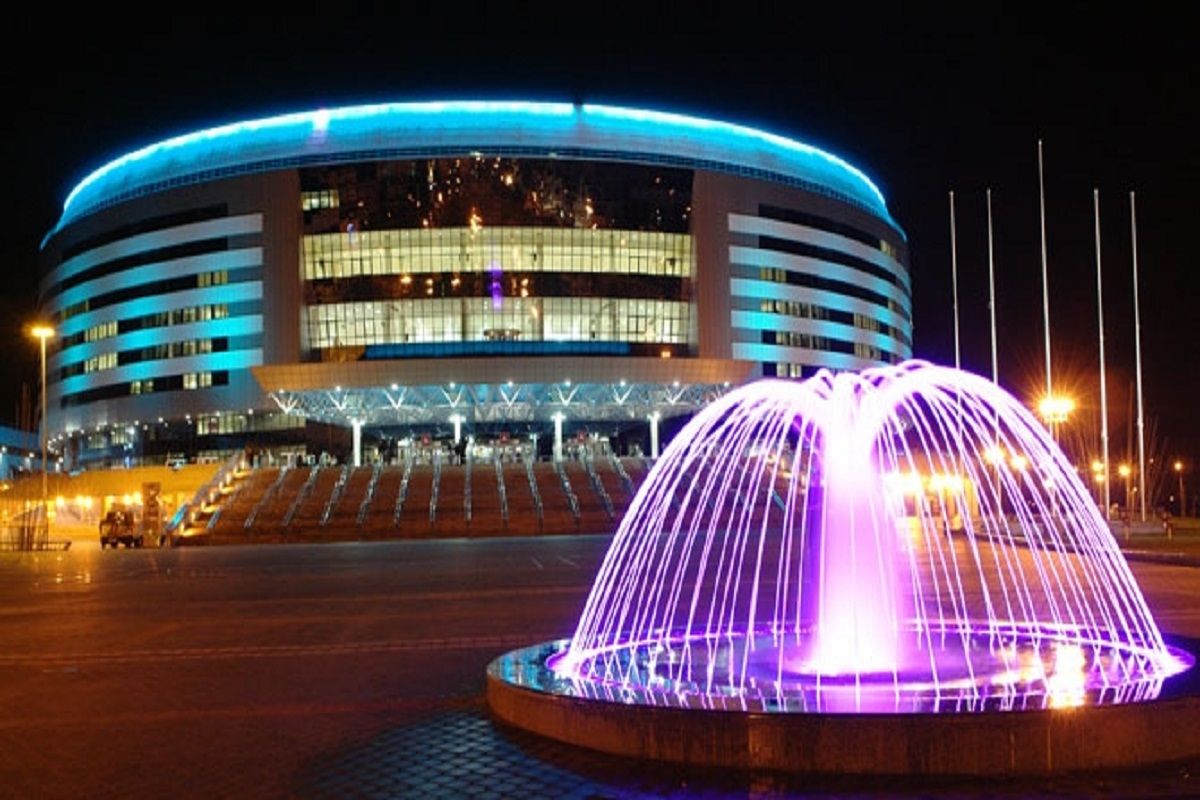 The StarLadder iLeague Series LAN playoffs and finals will take place at the Minsk Arena, which is designed for holding international sports, cultural and entertainment events. The seating capacity of the arena is 18,000.