More roster changes continue to roll in with news of Resolut1on out of Digital Chaos. Roman "Resolut1on" Fominok has parted ways with the NA team after only 6 weeks of competition. No information has been provided to where he will go or who will replace him on Digital Chaos.
It was pleasure to play with you guys @1437x @BuLbaDotA @Aui_2000

— Roman Fominok (@Resolut1on_) March 23, 2016
News has broken pointing placing Resolut1on out of Digital Chaos. Roman "Resolut1on" Fominok has insinuated that he is no longer part of the North American squad that he joined only 6 weeks ago.
On February 4th, it was announced that the Ukrainian player had parted ways with Team Empire to play with the North American team Digital Chaos, taking the place of Tyler "TC" Cook. This surprising and unprecedented move of a CIS player to a North American team has put the Dota 2 community in disarray.
Since joining the team, Resolut1on and DC had qualified for Captains Draft 3.0, taken first at the BTS Americas #3, placed 7-8th in Captains Draft 3.0 and 3-4th for the ESL One Manila Americas Qualifier.
Roman "Resolut1on" Fominok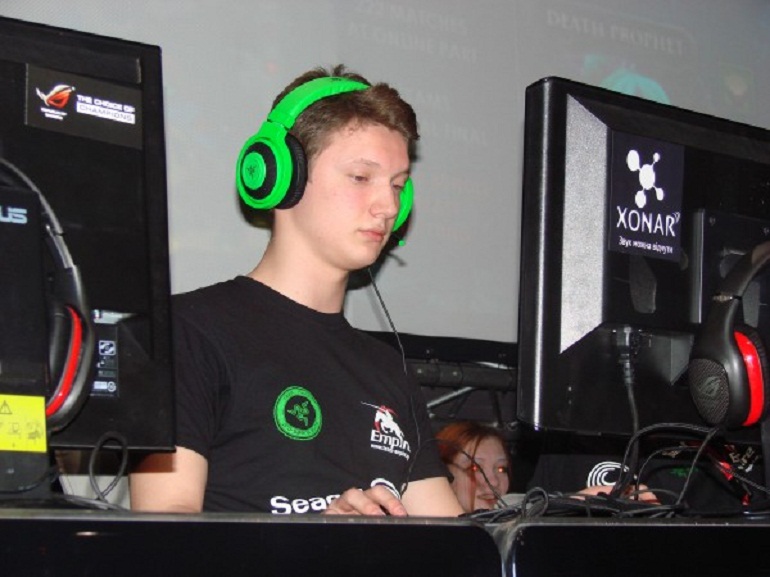 Resolut1on started his Dota 2 career not long ago, in the spring of 2013. After some impressive results with team iCCup, later becoming Terrible Terrible Damage when they lost sponsorship, Roman started to catch the attention and eye of some of the more known and seasoned veterans in the scene. Two days after leaving TTD he played with them as a stand-in at 2013 Techlabs Cup August, which they won, claiming the $5,000 prize. Virtus.pro picked him up in the post-TI3 reshuffle and Roman would switch from his mid role to carry.
He stayed with Virtus.Pro for only two months before joining RoxKiss for a few weeks and then going to Team Empire in November of 2013, where he has remained since. Along with teammates, Silent and ALWAYSWANNAFLY, Resolut1on remained with the team following their lackluster performance at TI4 and TI5 until he moved to Digital Chaos on February 4th.