The PGL Dota 2 Pro-AM Open Qualifier #3 begins today at 18:30 CEST and will be held over the course of four days. Winners will receive $2,000 and will qualify for the second stage of the competition. All teams are encouraged to join the European based tournament that will eventually pit amateur teams against professional teams. There are four spots left to qualify for the $30,000 event.
Sign-up for PGL #dota2 Pro-AM qualifier @FACEIT tomorrow – https://t.co/dTmVnrBWms Qualifier prizepool is $5,000 ! pic.twitter.com/eL340zIp1y

— FACEIT (@FACEIT) October 13, 2015
The PGL Dota 2 Pro-AM tournament is brought to you by PGL, Twitch, FACEIT and the GD Studios.
The online event will take place over a three-month span, with a primary focus on giving rising teams exposure and opportunities.
Starting on September 16th, the event kicked off with the first out of four open AM qualifiers. Eight amateur teams will advance through the open qualifiers. They will then face eight invited professional teams in the final rounds of the competition.
The invited teams have not been announced yet and thus far Team ScaryFacezzz, TeamBadEnglish, Goomba Gaming and Fantastic Five have qualified.
PGL Dota 2 Pro-AM tournament format
The tournament will be hosted on the FACEIT platform and will be divided into two stages:
The first stage – AM Qualifiers
Sign-ups will be made through the FACEIT platform
Starts on September 16th
Four amateur open qualifiers will be held
Single Elimination brackets
Top two teams from each open qualifier will advance to the second stage
Eight amateur teams will qualify for the second stage, set to begin in October
All regions are encouraged to join, however qualifiers are held on EU servers and times
"Players who competed in The International 5 main event, excluding the Wild Card contenders, are not eligible to participate in the AM Open Qualifiers".
The second stage – Pro-AM finals
Starts in October
Eight qualified amateur teams
Eight invited professional teams
Single Elimination bracket
PGL Dota 2 Pro-AM tournament schedule
AM Qualifiers
AM Qualifier #1 – September 16 – 20
Team Scareyfacezzz and TeamBadEnglish qualified
AM Qualifier #2 – September 23 – 27
Goomba Gaming and Fantastic Five 2015 qualified
AM Qualifier #3 – October 14 – 18
Tuesday 13th – Sign-ups
Wednesday 14th – Ro1024-Ro64
Thursday 15th – Ro64-Ro8
Friday 16th – Ro8
Saturday 17th – Ro8
Sunday 18th – Ro4
AM Qualifier #4 – October 23 – 27
Thursday 22nd – Sign-ups
Friday 23rd – Ro1024-Ro64
Saturday 24th – Ro65-Ro8
Sunday 25th – Ro8
Monday 26th – Ro8
Tuesday 27th – Ro4
Pro-Am Finals
October 30th – November 8th
PGL Dota 2 Pro-AM prize pool
The total prize pool of $50,000 and will be split into two segments.
AM Qualifiers
Prizes are distributed for each of the four qualifier tournaments:
AM Qualifiers 1st/2nd place – $2,000
AM Qualifiers 3rd/4th place – $500
Pro-Am Finals
Pro-Am Finals Grand Prize – $15,000
Pro-Am Finals Second Prize – $6,000
Pro-Am Finals 3rd/4th – $2,500
Pro-Am Finals 5-8th Prize – $1,000
PGL Dota 2 Pro-AM Broadcast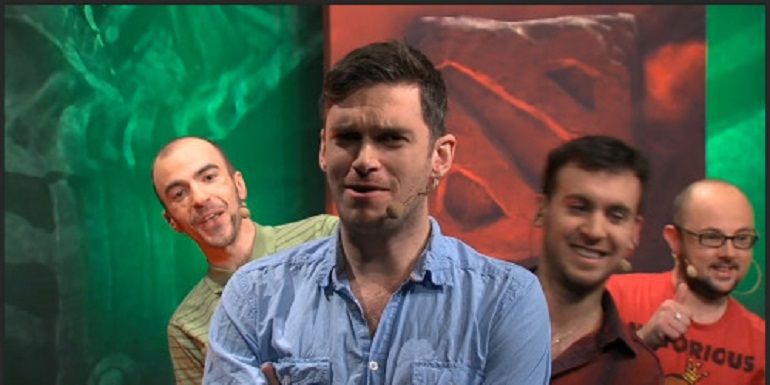 The tournament will be streamed for the last three days of each qualifier/final from 18:30 CET on the GDStudio channel.