Cloud 9 offlaner, Pittner "bOne7" Armand, will be unable to participate in the seeding phase of ESL One Frankfurt and will be replaced by Pascal "paS-" Lohmeier for that portion of the tournament only, as ESL One was not able to accommodate the team's request to allow bOne7 to play online.
Bone can't make seeding matches cuz of redoing surgery in his mouth. Won't allow him to play online I'm sad t-t

— EternaLEnVy (@EternaLEnVy1991) June 16, 2015
Armand "bOne7" Pittner's recovery post surgery for his wisdom tooth has taken longer than expected and he will be unable to participate in the seeding phase of the ESL One Frankfurt event, taking place on Thursday, June 18. It is expected that he will be able to join the team for June 20th, the first day of the main event.
We have confirmed @Dota2paS as our stand-in for the seeding event for ESLOne. A big thank you to him for coming out to help us.

— Conrad Janzen (@QuantumPope) June 16, 2015
Pascal "paS-" Lohmeier will be replacing bOne7 for the seeding phase only, according to Conrad Janzen, Cloud 9's team manager. paS- is German and the trip should be relatively easy for him on such short notice, especially as it is expected he will only play for the seeding phase. In the past, he played with Adrian "FATA-" Trinks and Rasmus "MiSeRy" Filipsen in Team Dog last year. paS- is usually a support player but started out as offlane and has also been playing a core position with Goomba Gaming.
ESL One Frankfurts Seeding Matches
The eight teams will compete on June 18th to determine their seeding for the main event. For this seeding phase of the event, teams will be sorted by their JoinDota ranking, two weeks prior to the event, on June 4. Seeding matches will be strictly used for the purpose of placement in the main event, so there will be no eliminations during this phase. All seeding games will be best-of-one series.
After completion of the seeding matches, the top 3 seeds will select their opponent from the teams seeded 5 through 8. Seed 4 will face off against the unpicked team. The team seeded first will receive the first option to pick, the second team – second option, third team – third option. Teams will select their opponents for Saturday's matches in Frankfurt, live from the ESL Studios in Cologne, Germany.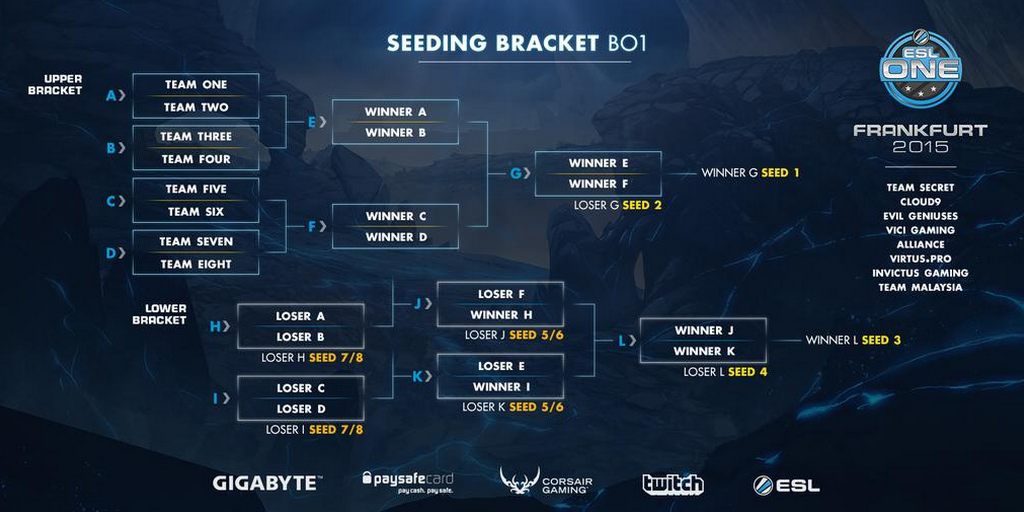 ESL One Frankfurt Main Event

Eight teams will compete at Commerzbank-Arena – one of the biggest stadiums in Germany, with a capacity of more than 52,000 – between June 20-21, for a $250,000+ prize pool. The teams will be fighting in a best-of-three single elimination format. Grand Finals will be best-of-five series.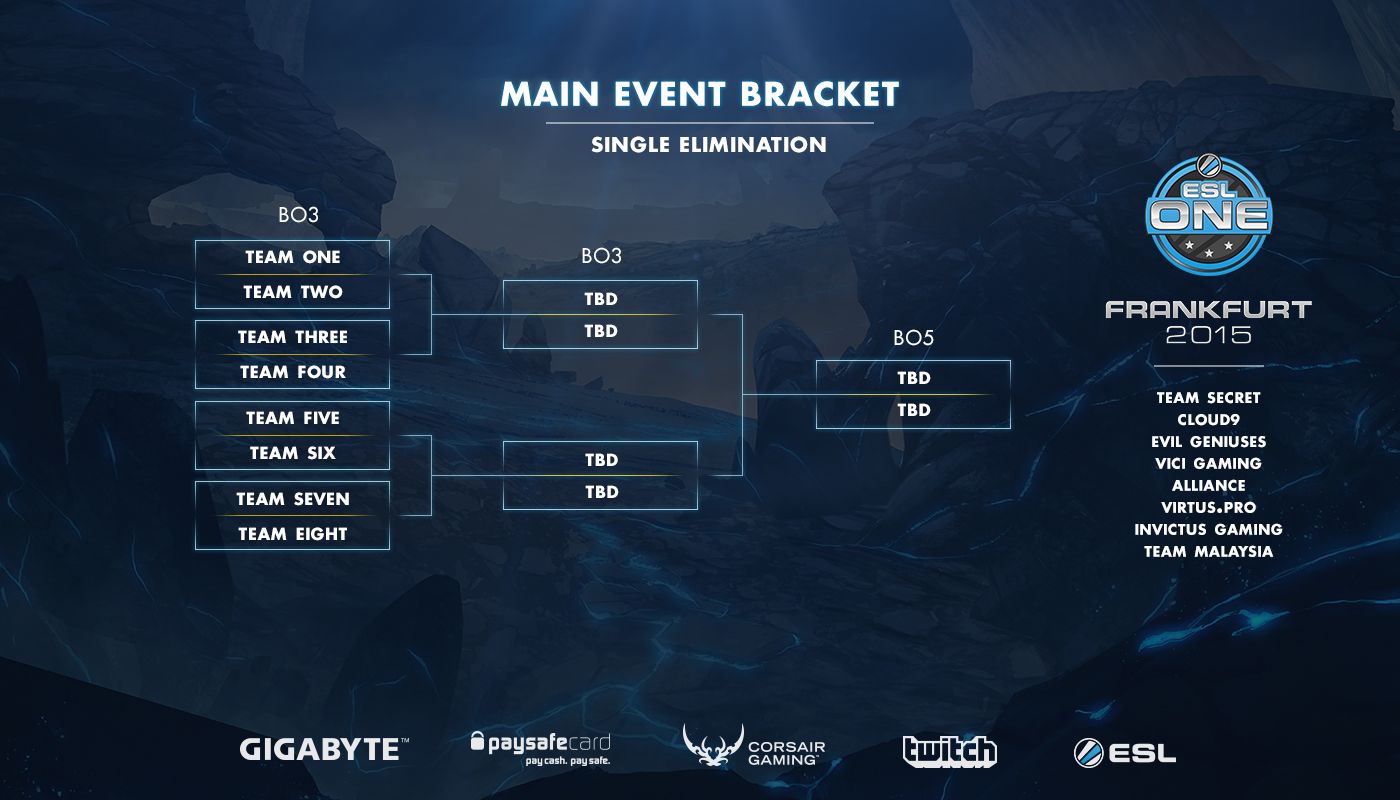 Tickets for seeding and main event
All seeding matches, as well as main event matches will be viewable through the DotaTV ESL One Event ticket which will be available for $1.99. Online coverage will be provided on selected matches from the ESL Studios, with other matches streamed by selected streaming partners and community streamers.
ESL One Frankfurt tickets are still on sale, at prices ranging from 19.90 EUR to 2,999 EUR.