The second day of the MLG World Finals has come to an end. (monkey)Business, Team Secret, CDEC and Evil Geniuses have all advanced to the playoffs. The event will pick up again today, at 17:00 CEST, with the first set of semifinals taking place between (monkey)Business and Team Secret.
MVP.Phoenix started the second day off with a bang, as they plowed through Cloud 9, looking as impressive as during the TI5 qualifiers and group stages. They easily eliminated Cloud 9 and moved on to the group final against Team Secret.
Team Secret started out the day on the losing end, being swept by CDEC and struggling to find their game. Pitted against MVP.Phoenix next, Secret were able to redeem themselves.
The Korean squad's series against the Europeans was a stark contrast to the games they played earlier in the day. Team Secret outplayed and eliminated MVP.Phoenix without any effort.
Evil Geniuses managed to advance to the playoffs after besting Virtus.Pro, 2:1. The CIS squad seemed to have difficulty in keeping their momentum going during the games. They constantly came up on the wrong side of pivotal fights, giving way to EG to claim the victory.
The MLG World Finals matches resume today, at 17:00 CEST, and are expected to be intense. We will see a TI5 grand finals rematch, as CDEC and EG will face off in the semifinals.
MLG World Finals standings, day 2
MLG World Finals standings, day 2, Group A
Virtus.Pro 1:2 Evil Geniuses: The first game started out even with both teams making trade-offs and exchanging kills and lead. It would take an unfavorable fight at the Roshan Pit to give one team the advantage. Virtus.Pro managed to come out ahead and pick up the momentum they needed to cruise towards the victory. The second game started off well for Virtus.Pro, they were winning their lanes and having map control. Their strategy to shut down Ember Spirit seemed successful until a poor fight for them would turn the tides and give EG the upper hand. EG's Wind Ranger and Ember Spirit managed to build on the momentum they needed to excel, and the North-Americans were able to easily take the second victory and even out the series. Once again, the third game started out in Virtus.Pro's favor. They were winning each lane and building a significant lead. The game seemed out of EG's grasp, but another poor fight for Virtus.Pro after a great EG combo would prove pivotal in changing the game. EG managed to take control and pull themselves to victory a second time.
MLG World Finals standings, day 2, Group B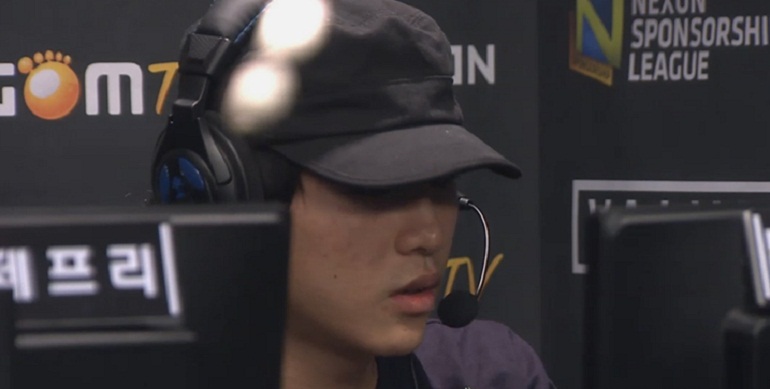 MVP.Phoenix 2:0 Cloud 9: Even though Cloud 9 secured first blood in the first game, followed by having the advantage early, they were not able to hold on to it much past the laning phase as their line up needed a lot of momentum to get going an MVP.Phoenix was able to shut them down quickly. Kim "QO" Seon-yeop had an amazing game on Leshrac, being double the net-worth of Cloud 9's highest hero Ember Spirit, and having a score of 12:3:8. Pyo "MP" No-a and Park "March" Tae-won had also been able to farm well and gave little room for C9's lineup to do much of anything. The second game was completely one-sided for MVP.Phoenix. The Korean team started off pretty aggressive and took control of the game immediately. With a perfect game by MP and the top three net-worth heroes from MVP.Phoenix, they were able to take the game and run with it until the end at 28 minutes.
Team Secret 0:2 CDEC: In the first game, although it seemed fairly even at the beginning and Team Secret even had moments when they were ahead, their line-up was very dependent on momentum, which CDEC were sure to not let them build. EG's Wind Ranger and Ember Spirit were unable to get the start that they needed and CDEC's Juggernaut and Queen of Pain were overwhelmingly over-farmed, being able to destroy Team Secret without much contest. The second game started out with a slight advantage for Team Secret, but CDEC's Viper was a nuisance against Secret's Alchemist. CDEC's Ancient Apparition was a great counter for not only Alchemist, but also for most of their heroes. Once again, CDEC managed to outdraft and outplay Team Secret easily and take the second win.


Full Aggro: @CDECgaming's Aggressif sets all time records for GPM (889) & last hits (856) on Jugg! #MLGFinals http://t.co/Xphc7pvPEw

— Nahaz (@NahazDota) October 17, 2015
MVP.Phoenix 0:2 Team Secret: The first game started out with MVP.Phoenix looking strong and aggressive. Taking several kills early on, MVP.Phoenix started to gain the advantage only to quickly lose it, as Team Secret managed to destroy them in only 21 minutes, with a final score of 39:12. From the first moments, it was already becoming clear that the second game was going to be one-sided in favor of Team Secret. With kill after kill, Secret managed to build a huge lead. The game was over in 28 minutes, with a score of 29:8.
MLG World Finals format
The MLG World Finals format will be a 2-Group Dual-Tournament Phase, followed by a 4-Team Single Elimination Bracket.
Best-of-three Dual-Tournament Group Play (double elimination groups of four)
In each group, the winners play against the winners and the losers go up against the losers
The fifth match will be the Final Winners' match
Four teams advance to the playoffs
Single Elimination Bracket for the top four (best-of-three semifinals, best-of-five grand finals)
2015 MLG World Finals schedule
Sunday, October 18th, on the Main Stage
9:45 AM CDT/16:45 CEST – Pregame Show
10:00 AM CDT/17:00 CEST – Expo Arena Opens
10:00 AM CDT/17:00 CEST – Bracket – Semifinals Match 1 -(monkey)Business vs Team Secret
1:00 PM CDT/20:00 CEST – Bracket – Semifinals Match 2 – CDEC vs Evil Geniuses
3:30 PM CDT/22:30 CEST – Bracket – Final
All times are subject to change based on the length of matches.
MLG World Finals prize distribution
1st place – $100,000
2nd place – $60,000
3rd-4th place – $30,000
5th-6th place -$10,000 – Virtus.pro/MVP.Phoenix
7th-8th place – $5,000 – LGD Gaming/Cloud9
MLG World Finals
The MLG World Finals, Major League Gaming's 100th event, will take place between October 16-18, at the Ernest N. Morial Center in New Orleans, LA. Six invited teams – MVP.Phoenix, Team Secret, CDEC Gaming, LGD Gaming, Evil Geniuses, Virtus.Pro – and two qualified ones from the European and North-American regions – (monkey)Business and Cloud 9 – will compete for a +$250,000 prize pool and the championship title.
Tickets are available for prices ranging from $49 to $249.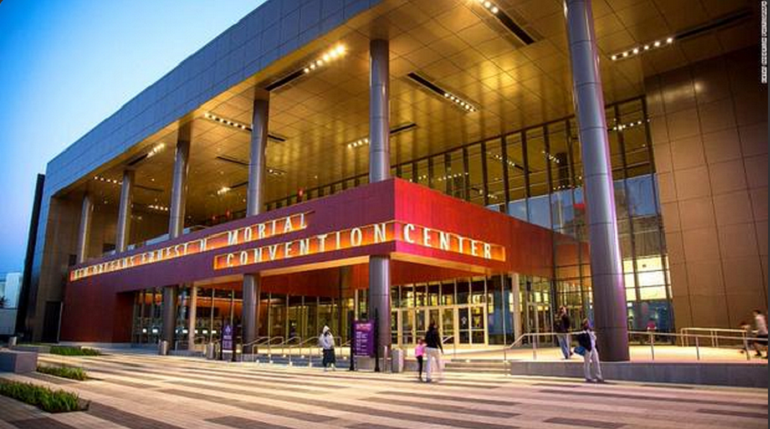 MLG concluded their most recent event – the MLG Pro League Season 2 LAN finals hosted at X-Games 2015 – on June 8th. Ninjas in Pyjamas won the title and $66,899 prize money, after defeating Alliance in the Grand Finals, 2:1.