The first day of the MLG World Finals has come to an end. (monkey)Business came out on top easily in Group A, while Team Secret and CDEC continue to show strength and impressive team dynamics. The second day of the group play will pick up again today, at 17:00 CEST, with the first series set to take place between Team Secret and CDEC.
(monkey) Business played all their group stage matches, surging through Evil Geniuses (2:1) and Virtus.Pro (2:0). They are the first team to advance into the semifinals, after having dropped only one game in the two best-of-three series they played. Their performance is even more impressive, considering that they came into the event as underdogs, from the qualifiers, and the MLG World Finals is their first LAN.
Evil Geniuses struggled against (monkey) Business, but prevailed over LGD, sweeping them 2:0 in the last series of the day. They will face Virtus.Pro tonight, who had surprisingly lost all of their matches, being knocked down in 2:0 sweeps by both LGD and (monkey) Business.
Team Secret easily defeated MVP.Phoenix (2:0) and CDEC bested Cloud 9 (2:1), demonstrating the same team cohesion and tenacity that won over the hearts of many fans and earned them second place at TI5. Team Secret and CDEC will face each other later tonight in what should prove to be an intense series.
MVP.Phoenix and Cloud 9 will square off after a difficult first day and try to redeem themselves.
The matches resume today, at 17:00 CEST, and are expected to be intense, as the teams finish up the group play and fight towards the second stage of the event – the semifinals and grand finals.
MLG World Finals standings, day 1
MLG World Finals standings, day 1, Group A
Evil Geniuses 1:2 (monkey) Business – Evil Geniuses dominated the first game. With a surprising pick of Magnus for Syed Sumail "Suma1L" Hassan and excellent team play, the North Americans easily shut down MB's Juggernaut and took team fights without much contest. In the second game, (monkey) Business were in full control, with an exceptional game by Amer "Miracle-" al-Barqawi on Queen of Pain. They managed to shut down EG's Wraith King before he could become too much of a problem. The game was over in just over 30 minutes. The final game pitted EG's team fight oriented draft against (monkey)Business' push strategy. MB avoided the team fights early on and David "MoonMeander" Tan gave a superb performance on Furion, getting ganks all over the map and overwhelming the opponents with his pushing potential. MB overpowered EG for the final victory.
LGD Gaming 0:2 Virtus.Pro – In both games, Virtus.Pro displayed their aggressive tendencies and Artsiom "fng" Barshack's strong drafting allowed them to sweep through LGD Gaming without much difficulty. The first game started off fairly even with ganks and kills going both ways. However, a poor team fight for LGD at Roshan in the start of the mid game would be a pivotal point for VP to take a significant lead, capitalizing on the advantage to take the game. The second game saw a Spirit Breaker and Io-Bristleback combo from Virtus.Pro, which gave them full map control and put immense pressure on the Chinese team. LGD couldn't keep up with the overwhelmingly farmed Bristleback and BroodMother, despite the fact that Lu "Maybe" Yao had an excellent game on Lina.
Virtus.Pro 0:2 (monkey) Business – (monkey)Business chose their Tiny-Io combo for the first game, a draft choice that would lead them to victory, with an amazing game from Johan "BigDaddy" Sundstein on his Tiny. The first game was an unexpected stomp, as MB claimed the victory in only 23 minutes, with a score of 27:8. Surprisingly, Virtus.Pro allowed MB to get their hands on the Tiny-Io a second time for the following game. Amer "Miracle-" Barqawi took on a carry Earthshaker and was able to secure a blink dagger in 11 minutes and David "MoonMeander" Tan took on Furion once again. With MB's initiation, map control and split pushing, the game was catastrophic for Virtus.Pro.
LGD 1:2 EG – The first game of the series saw some really great heroes played by both sides. LGD Gaming had the advantage for most of the game until about 45 minutes in. With Evil Geniuses leading in net-worth and picking up a few key items, they were then able to start turning the tides. EG took the first victory of the series. The second game started out more even in the laning phase and EG were able to take the lead early on. However, towards the late game, they started to lose their control little by little, as LGD began to come online and purchase their items. The game started to even out again with some back and forth exchanges taking place before LGD managed to push through to the end and tie up the series. The last game was predominantly EG's game. Their Shadow Fiend was topping the net-worth chart at almost twice the amount of gold as LGD's top hero, Lina. The Wraith King pick proved to be valuable and the North American team managed to pull ahead quickly for the win.
MLG World Finals standings, day 1, Group B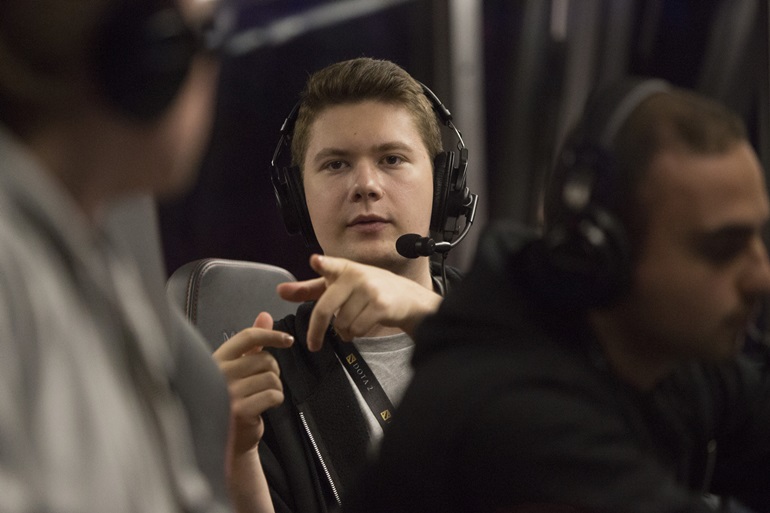 Team Secret 2:0 MVP Phoenix – In the first game, Omar "w33" Aliwi had an amazing performance on his signature hero, Meepo, making it to the top of the net-worth chart. Paired with an equally amazing game from Rasmus "MiSeRy" Filipsen on Nightstalker, Team Secret became unstoppable early on, ending the game in just over 25 minutes, with a score of 37:14. The second game was just as awful for the Korean team. This time around, it would be w33's Wind Ranger that would prove to be troublesome, as well as Secret's incredibly farmed Ember Spirit and the always difficult team fight escape potential of Naga.
CDEC Gaming 2:1 Cloud 9 – CDEC's first draft was reminiscent of their TI5 strategy and despite the team's reputation for aggression, they were quickly shut down by the North American team and lost the first game. CDEC was quick to change things in the second game and took Enchantress as a surprise last pick. Chen "Xz" Zezhi executed the hero beautifully and Sun "Agressif" Zheng resurfaced this game to give the performances fans had come to know earlier this year. CDEC tied up the series and forced a deciding third game. The last game of the series was another dominant performance by the TI5 runners-up. Choosing a BroodMother proved to be useful for the team and they successfully executed their strategy and kept Cloud 9 from being able to farm Anti Mage or snowball.
MLG World Finals format
The MLG World Finals format will be a 2-Group Dual-Tournament Phase, followed by a 4-Team Single Elimination Bracket.
Best-of-three Dual-Tournament Group Play (double elimination groups of four)
In each group, the winners play against the winners and the losers go up against the losers
The fifth match will be the Final Winners' match
Four teams advance to the playoffs
Single Elimination Bracket for the top four (best-of-three semifinals, best-of-five grand finals)
2015 MLG World Finals schedule
Saturday, October 17th, on the Main Stage
9:45 AM CDT/16:45 CEST – Pregame Show
10:00 AM CDT/17:00 CEST – Expo Arena Opens
10:00 AM CDT/17:00 CEST – Group Play – CDEC vs. Team Secret
12:30 PM CDT/19:30 CEST – Group Play – MVP.Phoenix vs. CLoud 9
2:30 PM CDT/21:30 CEST – Group Play – Virtus.Pro vs. Evil Geniuses
Sunday, October 18th, on the Main Stage
9:45 AM CDT/16:45 CEST – Pregame Show
10:00 AM CDT/17:00 CEST – Expo Arena Opens
10:00 AM CDT/17:00 CEST – Bracket – Semifinals – Match 1
1:00 PM CDT/20:00 CEST – Bracket – Semifinals – Match 2
3:30 PM CDT/22:30 CEST – Bracket – Final
All times are subject to change based on the length of matches.
MLG World Finals
The MLG World Finals, Major League Gaming's 100th event, will take place between October 16-18, at the Ernest N. Morial Center in New Orleans, LA. Six invited teams – MVP.Phoenix, Team Secret, CDEC Gaming, LGD Gaming, Evil Geniuses, Virtus.Pro – and two qualified ones from the European and North-American regions – (monkey)Business and Cloud 9 – will compete for a +$250,000 prize pool and the championship title.
Tickets are available for prices ranging from $49 to $249.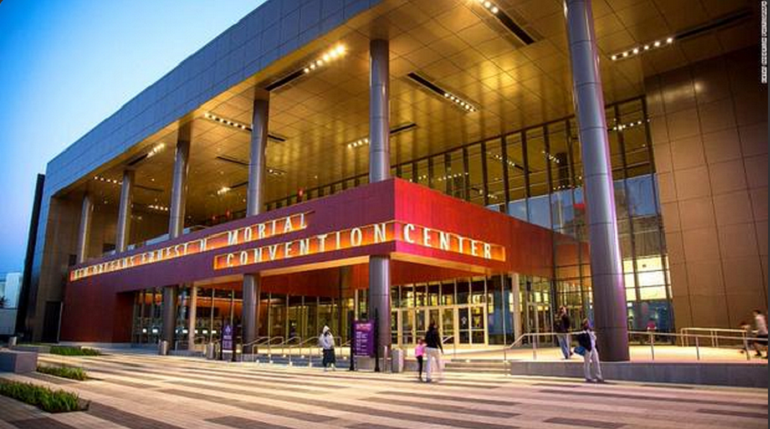 MLG concluded their most recent event – the MLG Pro League Season 2 LAN finals hosted at X-Games 2015 – on June 8th. Ninjas in Pyjamas won the title and $66,899 prize money, after defeating Alliance in the Grand Finals, 2:1.