Philippine team, Mineski, qualified for the solo SEA Regional spot for The Summit 4 after besting Fnatic 3:2 in the best-of-five grand finals of the qualifier. Mineski will be traveling to Los Angeles, California for the December event to compete for the base prize pool of $100,000.
@Mineski is flying to the USA! #Summit4 Congratulations! WP to Fnatic as well! #raknaituu pic.twitter.com/WmBjxcIuGj

— Mineski (@Mineski) November 3, 2015
Mineski squared off against Fnatic in the grand finals of the Summit 4 SEA regional qualifier to be the one team to represent the region at the fan favorite event in California.
The Philippine team bested both MVP.Phoenix and First Departure 2:1. They were then dropped to the lower bracket by Fnatic after a 0:2 sweep by the Malaysian based squad. However, they re-emerged to the upper brackets grand finals to claim revenge after sweeping through Signature.Trust 2:0.
The grand finals series took all five games to determine the winner, with Mineski finally taking the last game and victory.
The two SEA teams have been recently been engaged in a very heated rivalry, being the two teams to usually compete verses each other for the typically one spot allocated to their region.
After many reshuffles, the last roster change for Mineski came in August, when the team added Ryo "ryOyr" Hasegawa, formerly of Rave Dota. They then qualified for the Nanyang LAN and then upset Fnatic to claim the first spot in the Frankfurt Major SEA Qualifiers. At Nanyang the team came in 9th place, one place above Fnatic as both teams failed to advance out of the group stage.
The Summit 4
The main event scheduled for December 9-13 will line up a total of eight teams competing for a prize pool starting at $100,000. In addition to the qualified teams from each of the four regions, there will be one directly invited team and one team that will be voted in by the community in the Redemption Vote segment.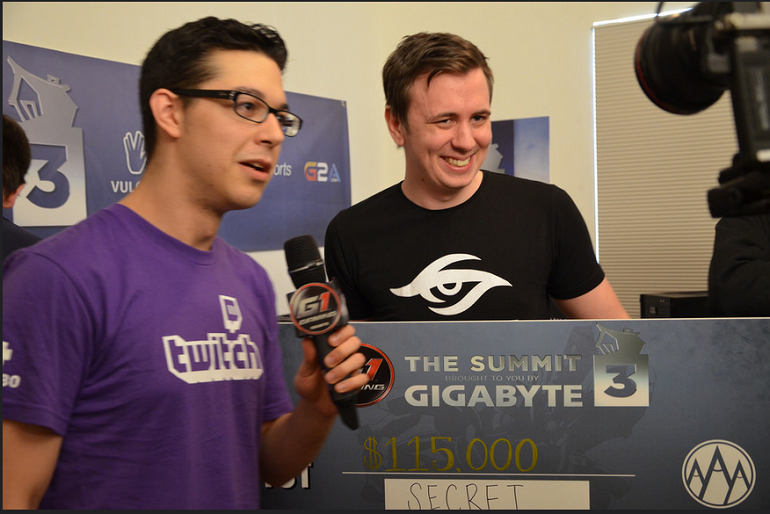 The Summit 4 Prize Pool
The Summit 4 will feature a $100,000 minimum prize pool, which has the potential to continue to grow through the planned Compendium and Chest sales. Full travel support will be provided to the teams.