The Manila Major Chinese Qualifiers standings for day 2 are in. EHOME, IG.Vitality, Newbee and CDEC.Youth have advanced into the playoffs. The double elimination brackets will kick off tomorrow May 5th, at 05:00 CEST.
EHOME, Newbee, CDEC Y and iG.V advance to the CN Qualifier Playoffs. #ManilaMajor pic.twitter.com/xEW7IMOn8T

— Wykrhm Reddy (@wykrhm) May 4, 2016
The Manila Major Chinese Qualifiers standings are in after a long and eventful day has concluded for the day 2 group stage. The four regional teams that will advance have emerged.
EHOME, IG.Vitality, Newbee and CDEC.Youth have all progressed to the playoff stage of the event.
Newbee ended their round robin stage without dropping a single match and displaying stellar performances.
A tiebreaker was necessary for IG.Vitality vs CDEC in Group A as both teams clocked in with 5 points for second place. The game was incredibly tense and even more incredibly long – lasting over 120 minutes with IG.Vitality eventually taking the win with a score of 37:40. The surprising upset gave the new IG.Vitality roster the spot in the playoffs.
Game ends as the 4th longest pro game of all time (longest game involv. a Chinese team)! Pretty sure also the most rapiers in a single game.

— Ben Steenhuisen (@NoxvilleZA) May 4, 2016
EHOME's roster changes going into the new season were drastic, adding new players and switching roles. The teams started off the season with a slow start, taking 7-8th place at ESL One Manila, but have shown incredible strength and renewed synergy during the qualifiers.
Newbee also had drastic changes in their lineup, including adding Damien "kphoenii" Chok from Australia to the mix. They have started out the season strong, participating in and dominating the H-Cup weekly series, taking first place two out of their three times participating.
CDEC.Youth welcomed two new players – Chen "Victoria" Guanhong and Chen "Xz" Zezhi to their roster in March. All of the players have been competing on a professional level of two years or less. Their success has fluctuated in the H-Cup Weekly series but the team has shown some fantastic performances so far.
On December 6th, Invictus Gaming announced that they had signed a new youth squad, called iG Vitality. In March the squad went through a complete overhaul, signing a full new roster of players who had only participated in the H-Cup weekly series so far.
The matches resume on May 5th, at 05:00 CEST, and are expected to be intense as the teams continue their quest towards the second stage of the qualifiers – the double elimination brackets.
Manila Major Chinese Qualifiers standings day 2
Manila Major Chinese Qualifiers standings day 2 Group A
EHOME took their first loss at the end of the day as they tied up the series against ViGi Gaming. Earlier they had wiped out FTD.B in a 2:0 sweep and eventually had secure themselves the top spot in their group.
The second place position became tied between IG.Vitality and CDEC after they split the series against each other and then CDEC wiped out FTD.B. The tie breaker was a best-of-one series that become of epic proportion lasting over 120 minutes and filled with fierce emotions and thrills.
90min+ game, iG.Vit super is sitting on threads, aghs, ghost scepter and some 78 sentries. #HardSupport

— Johan Järvinen (@SunTzuDota) May 4, 2016
FTD.B finished their run at the qualifiers without having been able to land a single win in the event.
Manila Major Chinese Qualifiers standings day 2 Group B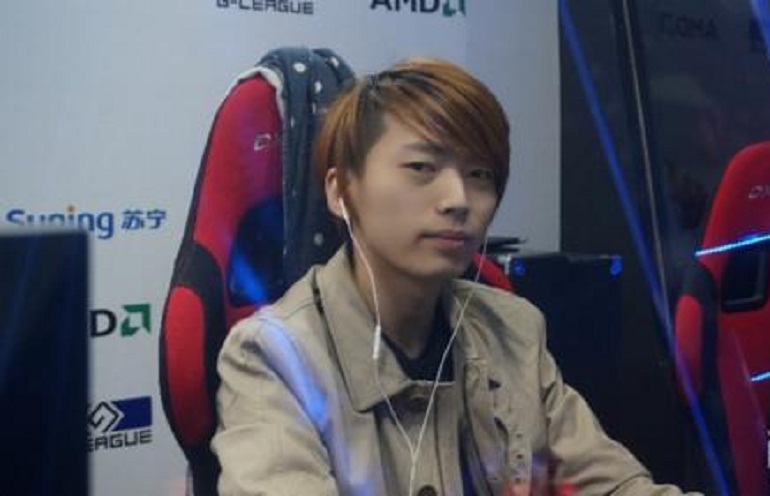 Newbee had six matches today and wiped through them all, taking down IG, TongFu and Newbee.Youth. The revamped team did not lose a single match in their run and secured the top placement for the playoffs with ease.
CDEC.Youth took both of their series by storm today, wiping through IG and TongFu 2:0 to secure themselves the second position and a place in the playoffs.
Newbee.Young had qualified in the second series of open qualifiers but was able to only seize one win earlier in the day when they split the series with TongFu.
Manila Major Chinese Qualifiers format
The ten teams have been divided into two Round Robin groups of five.
Top two teams will advance to a double elimination bracket.
Round robin first place teams will face the second place from the other group
Grand Final is Best-of-five.
The first place team from the Manila Major Chinese Qualifiers will advance to the main event in Manila, Philippines.
Manila Major Chinese Qualifiers schedule
Thursday, May 5th
05:00 CEST – EHOME vs. CDEC.Youth
08:30 CEST – Newbee vs. IG.Vitality
12:00 CEST –Loser Upper Brackets 1 vs. Loser Upper Brackets 2
Manila Major Regional Qualifiers Streams
Manila Major Regional Qualifiers streams: English: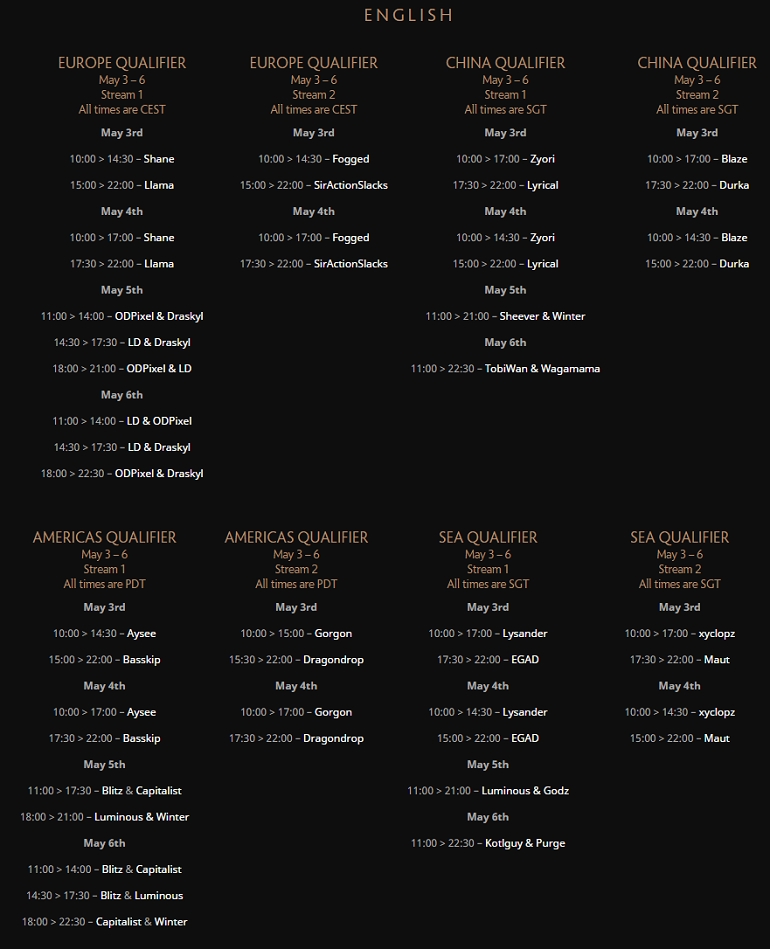 Manila Major Regional Qualifiers streams: Russian: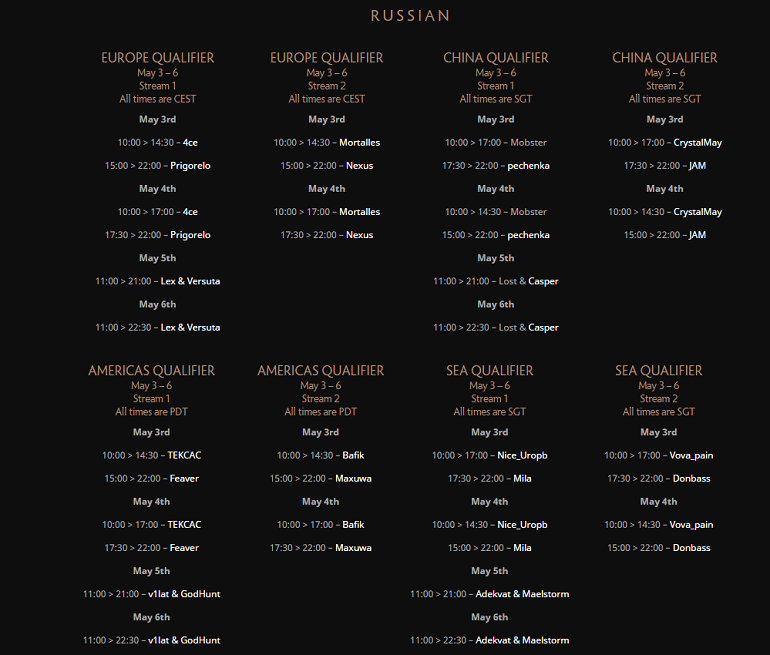 Manila Major Regional Qualifiers streams: Chinese: