The Malaysia Cyber Games 2015 kicked off this weekend with the search for the best team to represent Malaysia as Team Taring and a piece of the RM 200,000 (~$46,000) prize fund.

Sixty-four local teams from Malaysia – including known squads such as Team SatuDuaTiga, Team Underminer, Who2Bet, and Team Redemption – participated for the chance to become the official team for Malaysia.

Team Secret appeared as special guests and took part in a 10 vs. 10 showmatch.
Prime Minister Dato' Seri Najib Tun Razak is also here at the Malaysia Cyber Games, showing some love for eSports! pic.twitter.com/gku8YSIlzY

— Lowyat.NET (@LowyatNET) December 13, 2015
Malaysia Cyber Games 2015 has been grabbing the attention of not only Malaysia, but the world, as the weekend event has been proving to be of monumental success.
The event took place between December 11 -13 at the Stadium Negara in Kuala Lumpur, Malaysia, featuring competitions in four gaming divisions – CS:GO, Street Fighting, FIFA 16 and Dota 2, with a combined prize pool of RM 300,000 (~$70,000).
David "Luminous" Zhang was on hand to cast the Dota 2 event along with Danelie "Daneliecasts" Purdue.
Team Secret made a guest appearance. A special dinner with the team was raffled off and the European team took part in a 10 vs. 10 showmatch to conclude the event.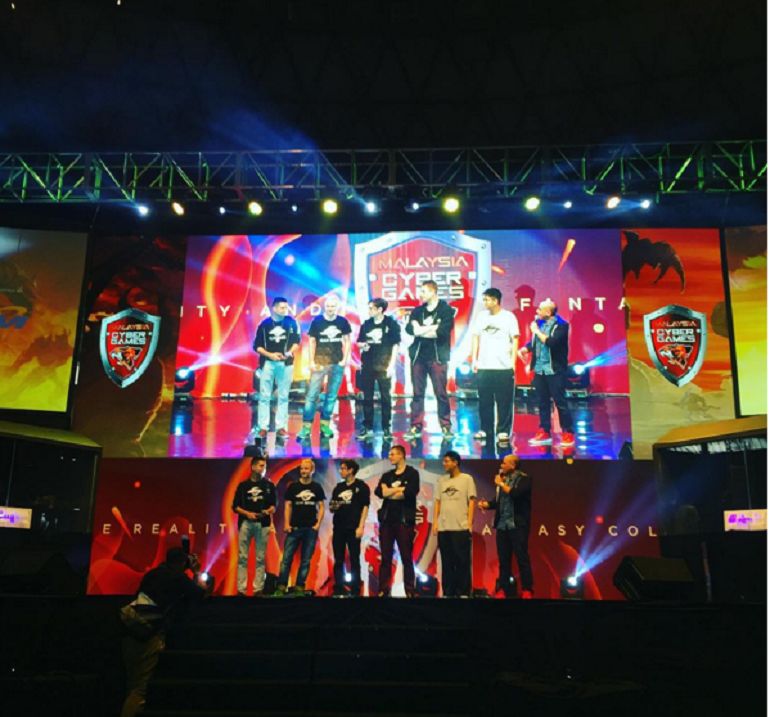 Team Taring
The focus of the tournament was heavily set on Dota 2, as Malaysia finished their quest of establishing their national team, called Team Taring.
Team Taring will be the National representative pertaining to all DOTA 2 competitions. A dream team consists of 5 best Malaysian young Esports players who will carry our nation pride for glory in the fast growing Esports industry
The winning roster that would become Team Taring will receive financial support, training and facilities, become the representatives of Malaysia, receive a management team and sponsorship.
Taring is a Malay word which means fangs. It represents the Tiger in everyone and is the the national animal of Malaysia.
Sixty-four Malaysian teams competed for the opportunity and honor to become Team Taring. Team SatuDuaTiga, Team Underminer, Who2Bet, and Team Redemption were among the contenders.
Malaysia Cyber Games 2015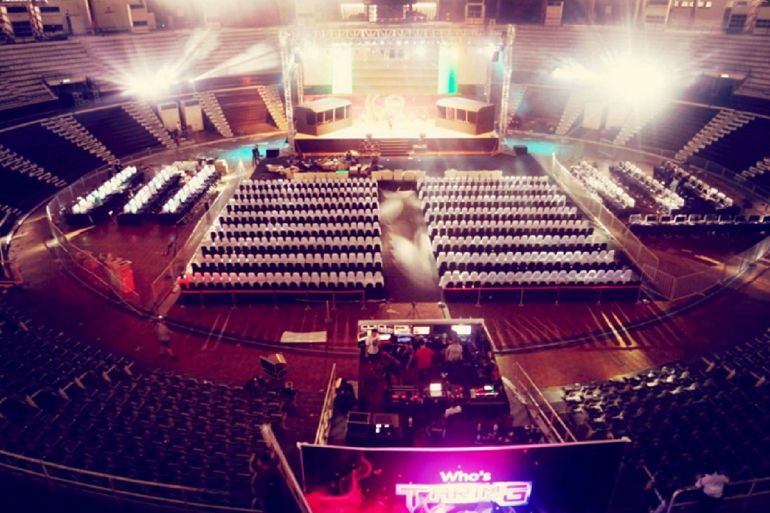 The Malaysia Cyber Games is the first ever national gaming festival to boost the growth of esports in Malaysia.
The event is endorsed and supported by the Ministry of Communication and Media in hopes of giving the youth a chance to develop their skills and exposure, eventually thriving on an international competitive level.
The main objective of the event is to find and and develop local talent. The winners will become the official national Malaysia Dota 2 team named Team Taring. The support will provide access to financial backing in order for them "to pursue their dreams to one day be called 'The Best in the World' and help raise the Malaysian flag."
Featured image courtesy of Tiffani Oling Oling Lim