The Southeast Asian (SEA) organization Fallout Gaming has released the brackets for the Major All Stars Tournament. The event kicks off on March 20, in Malaysia, and will be streamed in both English and Russian.
Things are about to start heating up in Malaysia, as the brackets for the Major All Stars Tournament have been released. The event will be held in Kuala Lampur, Malaysia, thus viewers in Europe will have to set their alarms early to witness the first match, taking place between Team Empire and Redemption, tomorrow, March 20, at 03:00 CET. Casting will be provided in English by Beyond the Summit and in Russian by SLTV.
The main event will take place between March 20-22 in double elimination format. The eight teams feature four invited teams: Rave, Invasion, Natus Vincere, IG and four qualified teams: Ninja's in Pyjamas, Empire, Redemption and CSW. Ninja's in Pyjamas are a replacement team for E-Hug, the winners of the NA qualifier who were unable to attend. NIP, who placed second in the European Qualifers, have now been given an unexpected opportunity to participate.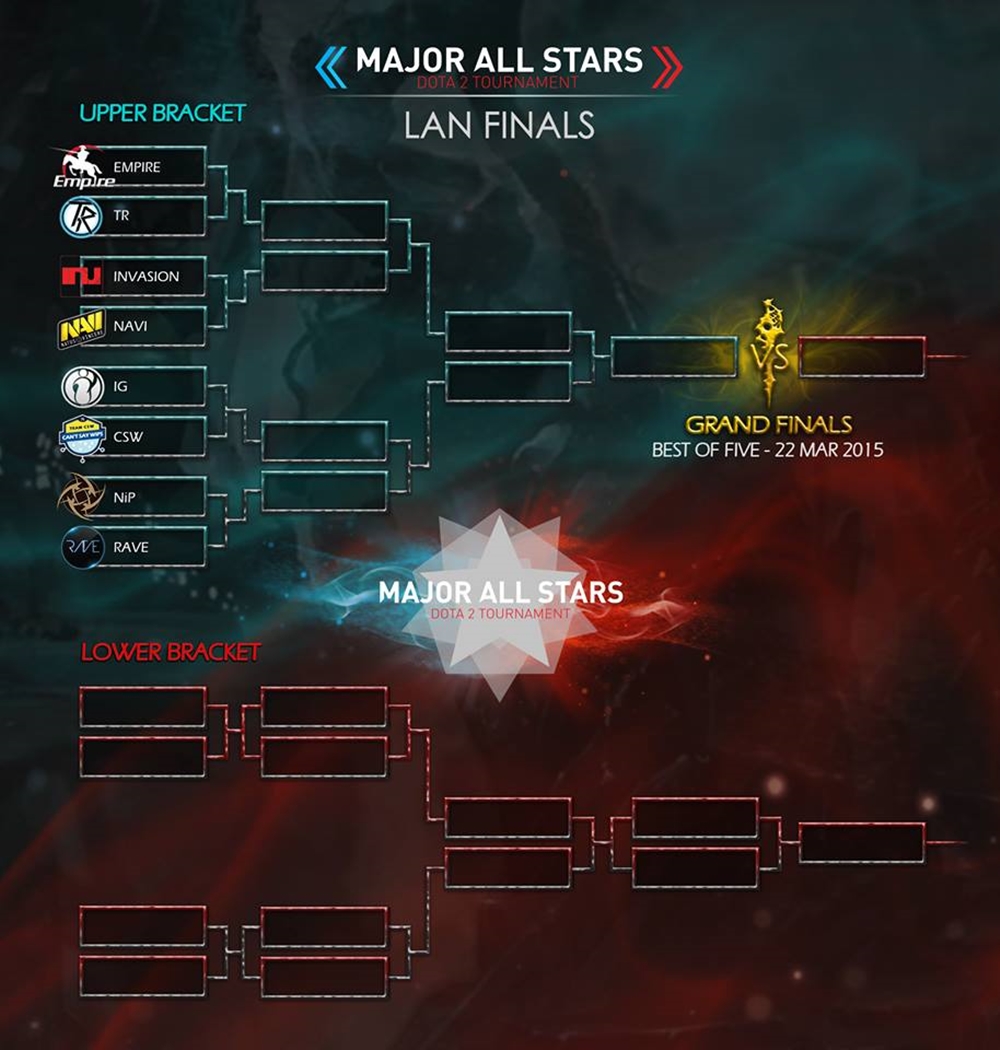 The event organizers expect that the LAN final is to be "the biggest Dota 2 event in South East Asia". In addition to the estimated prize pool of $100,000, a percentage of ticket sales will be divided and distributed to all of the 8 participating teams. The organizers have also paid for all the travel and accommodation expenses for each of the attending teams.
Fallout Gaming was established in 2014 by a small group of four, with a love and passion for Dota 2 and gaming. They are currently sponsored by Logitech, TMT.my and Twitch. Major All Stars Tournament 2015 is their first major event, but the small organization is already looking into further expansion based on their success.