Eight teams will attend the Gaming Paradise between September 10-12, in an unusual setting for a LAN tournament – on the beautiful Adriatic coast of Portorož, Slovenia. $50,000 are up for grabs, and the competition is stiff, with three of The International 5 contenders among the participating teams. The tournament's organizers, The Gaming Resorts, have released the Gaming Paradise brackets and schedule. DotaBlast will travel to Slovenia to provide on-location coverage.
Gaming Paradise Dota 2 – format
Eight teams in a double elimination bracket: best-of-three series in the Upper Brackets and best-of-one series in the Lower Brackets.
The Grand Finals will be played as best-of-five series.
Seed 1, 2: Team Secret, Virtus.Pro
Seed 3, 4: Ninjas in Pyjamas, compLexity Gaming
The rest of the teams were drawn randomly.
Gaming Paradise Dota 2 – participating teams*
Team Secret – After a disappointing eighth place finish at TI5, Team Secret announced a completely revamped roster on August 22nd. Clement "Puppey" Ivanov is the only original member remaining on the roster. Jacky "Eternal Envy" Mao and Rasmus "MiSeRy" Filipsen formerly of Cloud 9, Omar "w33haa" Aliwi from 4CL, and Johan "pieliedie" Åström from Mousesports joined the ranks of the new roster.
Virtus.Pro – The CIS team managed an unexpected performance when they saw odds-on favorites Team Secret eliminated from TI5 contention, 2:1. They came in a commendable 5th-6th place at this year's International championship and walked away with close to 1.2 million dollars. Virtus.Pro were one of the few teams to keep their rosters intact at the height of the post-TI5 reshuffle period.
Ninjas in Pyjamas (NiP) – The Swedish roster has not announced any changes to their roster, despite not qualifying for TI5 and maintaining a low profile in the last two months.
compLexity Gaming (coL) – The North-American rising stars have placed 9th-12th at The International 5. During the post-TI5 reshuffle period, they lost David "MoonMeander" Tan and Tal "Fly" Aizik – who have joined team (monkey)Business. On September 2nd, compLexity have announced their finalized lineup, bidding welcome to Peter "wayto" Nguyen and Michael "MJW" Nguyen.
Monkey Freedom Fighters (MFF) – The MFF mix is comprised of WehSing "SingSing" Yuen, Titouan "PARIS" Merloz, Ionuț "Ar1sE" Turtoi, Sébastien "7ckingMad" Debs, and Yazied "Yapzor" Jaradat.
Arcade.PowerRangers (PR) – Power Rangers were picked up by Arcade on July 31st, and Danil "Bignum" Shehovtsov has replaced Ivan "Gorec" Kartankov, who has gone inactive due to health reasons.
4 Clovers & Lepricon (4C&L) – The new roster includes Per Anders "Pajkatt" Olsson, Martin "Saksa" Sazdov, Uros "Swiftending" Galic, Alaan "SexiBamboe" Faraj, and Jerry "EGM" Lundkvist.
Golden Boys – The Greek squad is the recently departed London Conspiracy roster, with new member Verros "Maybe Next Time" Apostolos replacing Giorgos "SsaSpartan" Giannokopoulos.
*Natus Vincere, Team Empire, Alliance and 4 Anchors and Sea Captain were announced as participating teams in a previous Gaming Paradise team lineup.
Gaming Paradise Dota 2 – brackets and schedule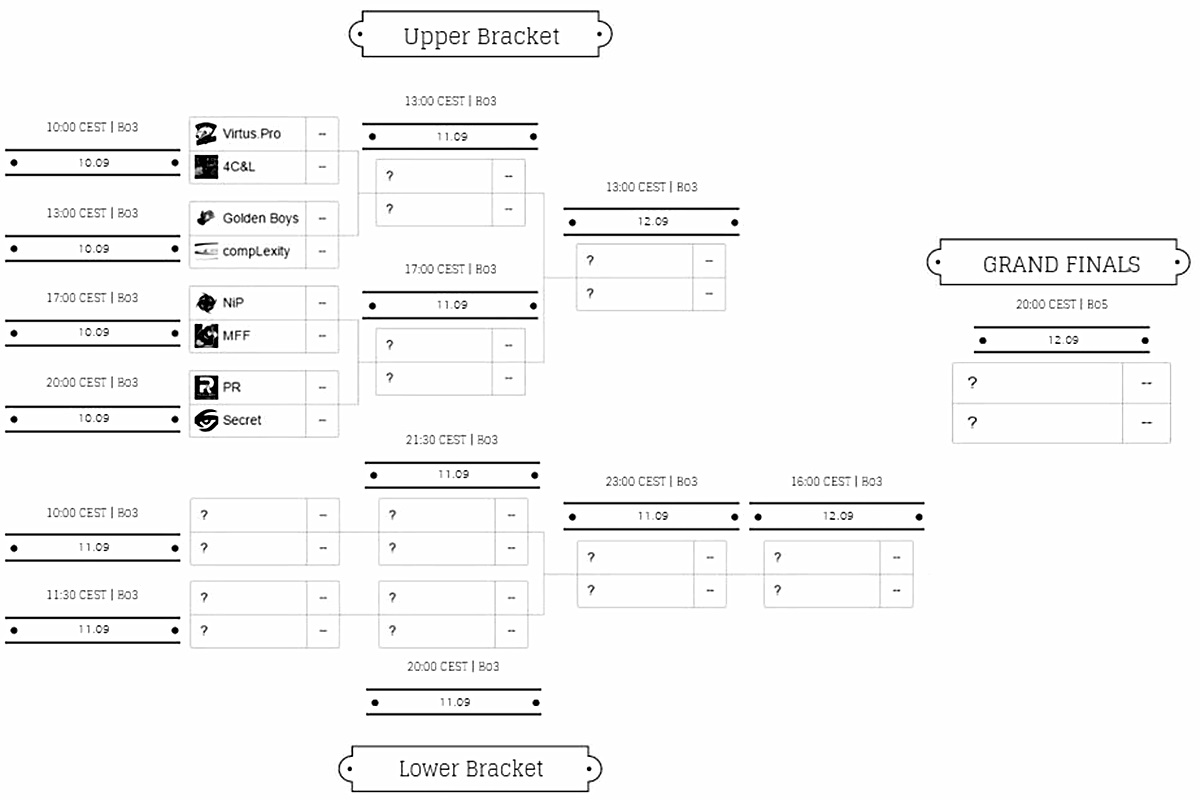 Click on the picture to open it in full size.
The Gaming Paradise festival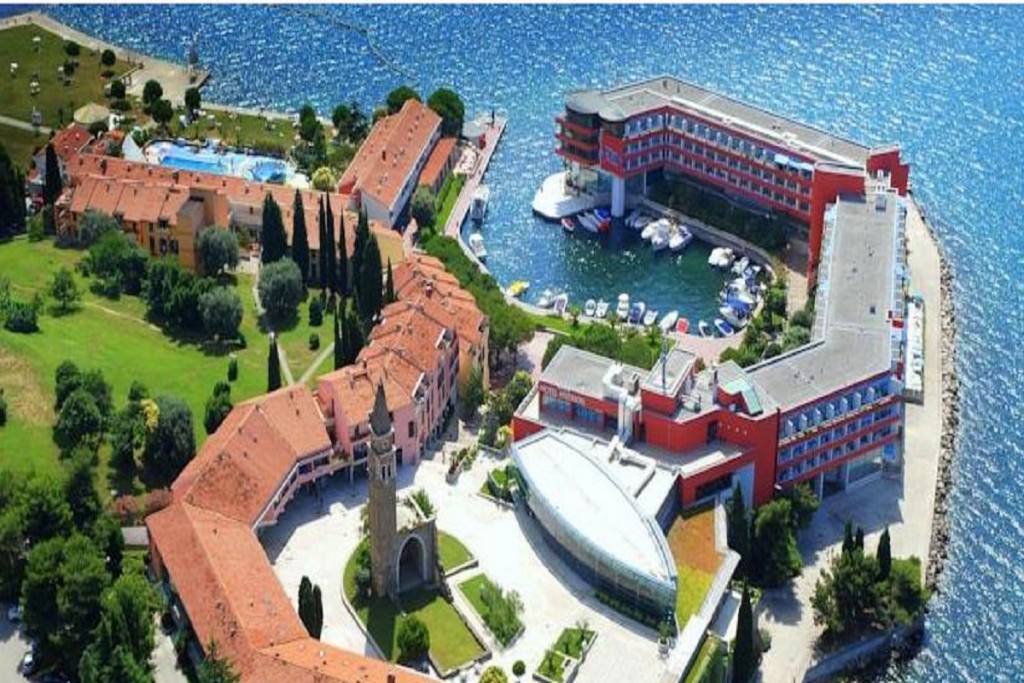 The Gaming Paradise festival is scheduled to take place between September 6-13, in Portorož, Slovenia, and will include two main tournaments (Dota 2 and CS:GO) and several smaller ones (League of Legends, Pro Evolution Soccer 2015, Sid Meier's Civilization V, and Hearthstone) occurring simultaneously.
The Dota 2 tournament will run for three days, between September 10-12. Casting will be provided by Toby "Tobiwan" Dawson.
The festival will feature onsite music venues, guest and player lodging facilities, a VIP section, restaurants, and expo centers. The beautiful seaside setting boasts sunny beaches, relaxing spas, charming beach-side restaurants and cafés, exciting nightclubs and casinos and amazing sights.
Further details are available on The Gaming Resorts website.
Gaming Paradise Dota 2 – tickets
Tickets for the Dota 2 event are on sale until September 6th.
Options still available include:
Barbarian Dota 2:
3-day access to the festival during the Dota 2 tournament (10–13 September) for €90.00 + €2.80 fee
Barbarian for a Thursday:
1-day ticket for Thursday, 10 September 2015 for €30.00 + €1.44 fee
Barbarian for a Friday:
1-day ticket for Friday, 11 September 2015 for €30.00 + €1.44 fee
Barbarian for a Saturday:
1-day ticket for the Dota 2 finals on Saturday, 12 September 2015 for €40.00 + €1.66fee