Gleb "Funn1k" Lipatnikov has parted ways with Na'Vi. After the team's dissolution on October 16th, the organization has been trying to create a new team around Dendi and Sonneiko. An official roster has not been solidified as of yet, and Funn1k has announced his departure. Funn1k has been with Na'Vi since 2013, with the exception of a short break in February 2015.
Funn1k made the announcement on his Facebook page, last night. The player has not made any indications regarding his future plans at the time being.

The Natus Vincere organization has not made an official statement regarding Funn1k's departure or the team's status.
On October 16, the organization announced the dissolution of their Dota 2 team after less than adequate performances as of late. The dissolution of the team signified the end of an era between the organization and Danil "Dendi" Ishutin and Alexander "XBOCT" Dashkevich, an unprecedented professional relationship in the Dota 2 scene, that lasted for five years.
Four days later, it was revealed that Danil "Dendi" Ishutin and Akbar "SoNNeikO" Butaev would remain with the organization. The new Na'Vi team will be built around Dendi and Sonneiko, who will recruit the other players themselves.
Gleb "Funn1k" Lipatnikov was part of the new roster. Officially, however, Dendi and Sonneiko were the only two players listed as active.
Current Na'Vi team:

Danil "Dendi" Ishutin


Akbar "SoNNeikO" Butaev
TBA
TBA
TBA
Gleb "Funn1k" Lipatnikov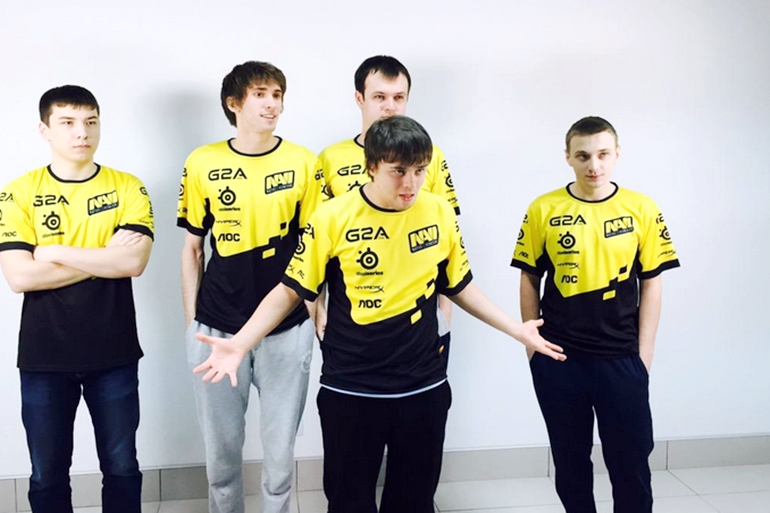 Considered to be one of the best offlaners in the world, Gleb started playing Dota 2 professionally in 2010. During the first two years of competitive gaming, he had several short stints on various teams, including The Retry, DTS and Darer. In September of 2012, he joined Team Empire for approximately five months. With Empire, he took top three placements in all tournaments they participated in and won five championship titles.
In February of 2013, he joined Na'Vi. He had been with the team ever since, apart from a short break he took in February 2015. Funn1k returned on Natus Vincere's roster on April 5th, 2015.
Funn1k participated in both TI3 and TI4 and TI5 with Na'Vi.