Overlapping matches will mark the group stages of the world's first-ever Dota Major in Frankfurt, tomorrow. Which do you watch if you can only watch one?
Round 1
Fnatic vs. Evil Geniuses
Fnatic.MY and Evil Geniuses have never faced off; while Fnatic has only lost two matches in their region since The International, they've failed to reach a modicum of that success in premier events this fall. Although Evil Geniuses are the world champions, they've also struggled to maintain their station since their re-adding Arteezy.
Growing pains. They are still expected to be one of the world's premier performers.
Evil Geniuses should win this match. After winning NanYang, Clement "Puppey" Ivanov said:
EG was pretty tough, too. They're pretty equal [to Vici Gaming], I would say.
Why watch this match? First off, Evil Geniuses hasn't been seen since MLG, so their hero pool has likely been augmented from when we last saw them perform. They are a favorite for the tournament, with many odds providers giving them better odds than even Team Secret.
This match will also set the pace for SEA's best chance at Frankfurt; for Fnatic, a top eight performance is vital. To continue to grow as a team, they need regular opportunities to play against better opponents than SEA can offer.
LANs are those chances; a top eight finish here means likely invites to future LANs and future Majors. An unlikely victory over Evil Geniuses in the first series of the Frankfurt Major would set them down the best possible path toward that goal.
For Fnatic, there's much more to gain than just a championship. In fact, they're highly unlikely to come close to first place, but top eight is a difficult but possible landing pad.
Their strategic style does give them an edge against Evil Geniuses; Fnatic has one of the highest average tower damage outputs in the world, only falling behind the hyper-aggressive Team OG at twenty-five minutes. They tend to play more aggressively than Evil Geniuses does in the early game.
More tower damage, more hero damage, and more kills through the mid game. In Evil Geniuses' losses, they average only 40% their opponents' tower damage at twenty-five minutes and even less later in the game.
It's a long shot, but with Broodmother as their second most-picked hero and a set of strategies revolving around high aggression, Fnatic should be looking to bottle Evil Geniuses up before the all-star squad can get into a comfort zone.
We've seen teams try this before to various levels of success. CDEC blasted through the upper bracket at The International, while Complexity struggled with a similar strategy. Unfortunately, strategy and execution are not the same.
No matter how hard the odds are stacked against them, this match is crucial for Fnatic.
The Alternative: Vici Gaming vs. Team Unknown
Vici Gaming is another favorite for this tournament, with increased performance over the course of the last two months. Burning is, statistically, the perfect carry for Vici Gaming: his career averages give him everything former carry Black offered to VG plus slightly higher aggression, and he speaks Chinese fluently.
When VG parted ways with Black last year, I said at the time that Burning was the only viable replacement. A few months and a disappointing summer later, the match was made.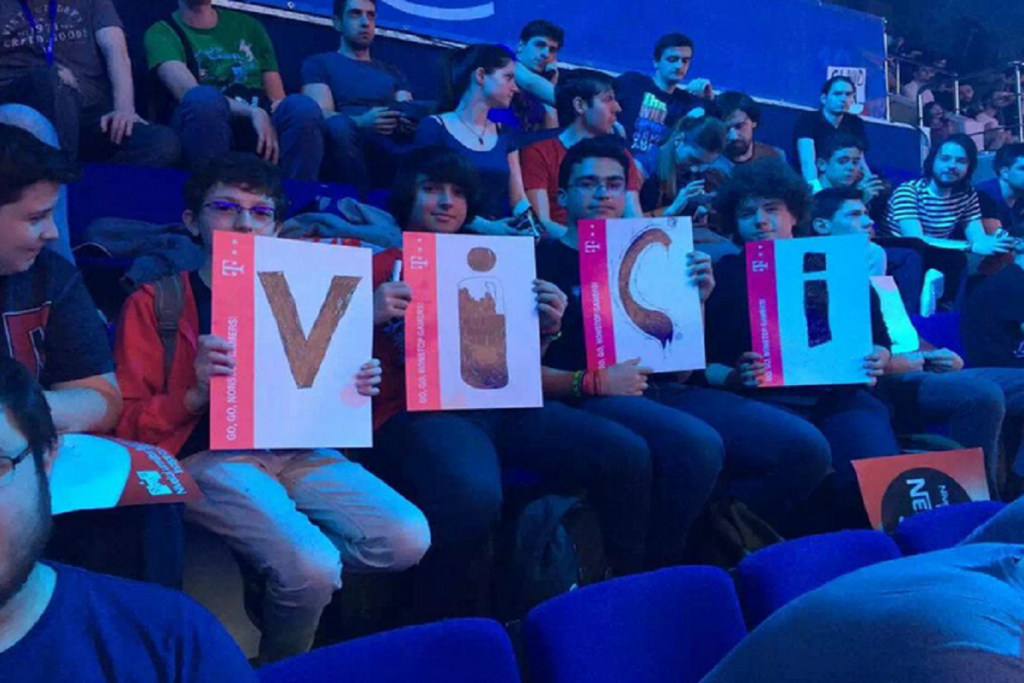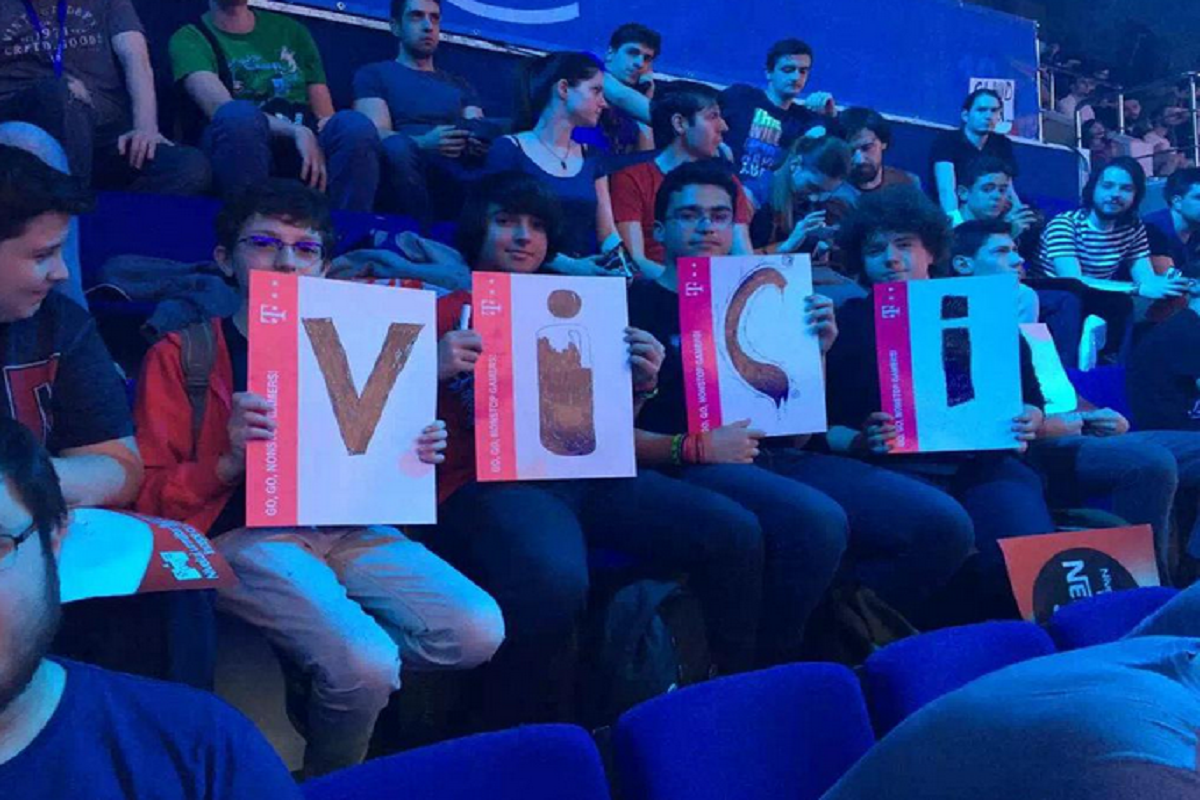 Team Unknown is the first Peruvian team to attend a multimillion dollar Dota event and has quickly earned a reputation for trolling behavior ranging from dropping items around opponents ancients, multiple blink dagger purchases on Queen of Pain, or active use of the taunt key while escaping opponents' bases.
They've had trouble even in the regional scene since qualifying for the Frankfurt Major, while Vici Gaming has continued to execute. By all markers, this should be a one-sided match, but it's possible that Vici Gaming will underestimate their opponents the same way American contenders such as Digital Chaos did.
Round 2
Vega Squadron vs. OG
These teams have butted heads for the claim to second-best in Europe all fall, with occasional contest from Team Liquid. Unfortunately, despite their high ranking in the eyes of tournament organizers, Virtus Pro hasn't been able to stand up the last couple of months.
To open the fall Season, Vega Squadron took a qualifier seat to ESL One New York just before OG was active; their victory at that event secured them a direct invite to the Frankfurt Major, despite ongoing trading between these three European contenders.
Had OG been active, it's possible that they would have outpaced Vega — as they regularly achieved their first few matches against the ESL champions — and claimed an invitational seat at the Frankfurt Major instead.
OG and Vega tied their DreamLeague Qualifiers series, 1:1, two weeks ago. OG has won thirteen of their last fifteen matches, largely against smaller regional opponents. Vega Squadron has only won six of their last fifteen against similar opponents in the same tournaments.
Vega will also be riding into this match with captain CematheSlayer arriving late, possibly still travel fatigued, due to recent visa issues.
For either team, taking out a familiar regional rival in the first round would be a fantastic step in the right direction.
OG is a hyper-aggressive team. When I talked to OG's captain, Fly, about his perspectives on strategy at The International, he said:
If you are able to take the first three towers and actually save your own, as long as you play good enough you will actually win the game because it's a huge deal.
He values blood and brick. Kills and towers. Their early and mid-game tower aggression is literally second to none at the Frankfurt Major.
They're also metagame trendsetters; they were the first team to prioritize Io/Tiny at the end of 6.84, leading to a trend of this once-classic hero combination. The same is true for Venomancer after the launch of 6.85.
Vega Squadron play their own form of aggression, with heavy reliance on mobility heroes including Io, Ember Spirit, Tusk, and Clockwerk. They tend to kick their game into gear around the fifteen minute mark, where their damage output skyrockets to the top of all teams at Frankfurt.
Too long to read? Here's the short version: this match will be a bloodbath between regional rivals with a lot to prove.
The only reason not to watch? The most likely outcome of this group is actually a rematch six hours later.
The Alternative: Newbee vs. Virtus.Pro
I'm going to be straight with you: Virtus.Pro has had a disappointing run this fall. They've failed to reach any level of success on main stages despite a direct invite to every event. They even dropped out of Dreamleague, a massive European championship worth $150,000.
They would even have been the defending champion. Presumably, they dropped out so they could focus on premier events, but the strategy seems to have just taken away a potential landing pad to slow VP's descent in the public's eyes.
They won't be at DreamLeague or The Summit, and if their performance continues as has been, they won't be at Starladder next year. The Frankfurt Major is their last chance; can they repeat their International run? Doing so would help them secure another round of direct invites, re-establish them as a world power, and revitalize their reputation among fans.
Newbee has had a Chinese resurgence since the return of Hao as their farming carry; this match will basically lay out if Newbee's growth in China has outpaced Virtus.Pro's descent in Europe. It should be a close match and it should be important, especially to Virtus.Pro fans, to see how each of these teams fares.