Fnatic withdraw from the DAC 2017 SEA qualifiers due to incomplete roster. The Malaysian based team was one of eight regional teams invited to compete in the qualifiers set to take place starting February 3rd. Roster instability has rocked the team this season, even causing them to miss the Kiev Major team registration deadline. With three official players, the organization still has yet to secure two remaining members, playing with a variety of stand ins and struggling to achieve results. No replacement team has been announced yet by the organizers of DAC 2017.
#RuHubNews #RuHub #Dota2
Due to some potential roster issues @FNATIC will not be playing at the Dota 2 Asia Championships Qualifiers pic.twitter.com/aYMHtXQMTQ

— Dota2 RuHub (@dota2ruhub) January 27, 2017
Fnatic withdraw from the DAC 2017 SEA qualifiers – an announcement that disappoints fans but is far from a shocking newsflash.
The Malaysian based team has been in disarray leading into the new season. Fnatic played ESL One Genting 2017 with Muhammad Rizky "Inyourdream" Anugrah who had returned to Indonesia for family matters shortly after – and with stand in player Ng "YamateH" Wei Poong. Following a disappointing 7-8th place finish on the home ground, the team was down to three players.
Fnatic missed the Kiev Major team registration deadline – being unable to complete their lineup in time. The deadline was January 8th and the team still has not secured the final two members.
There has been no information provided on what team will replace the Malaysian team in the qualifiers.
The DAC 2017 SEA Qualifiers will begin on February 3rd – almost a full week away still, but a clear indication that the team is not feeling confident to be able to participate. Only one team from each region will advance to the main event.
DAC 2017 LAN will take place in Shanghai, China March 28 – April 4th. The base prize pool of $500,000 is expected to increase dramatically – especially considering how the last iteration of DAC in 2015 reached a staggering $3,057,519.
Fnatic withdraw Fnatic withdraw Fnatic withdraw
DAC 2017 regional qualifiers teams – SEA
WG.Unity
Faceless
TBD
TnC Pro
Execration
Signature.Trust
Mineski
RRQ
DAC 2017 regional qualifiers format
February 3-13
Eight teams
Divided into two groups of four teams
Best-of-three GSL format
Top two teams in each group advance
Double elimination
Best-of-three series
Winning team qualifies for main event
Fnatic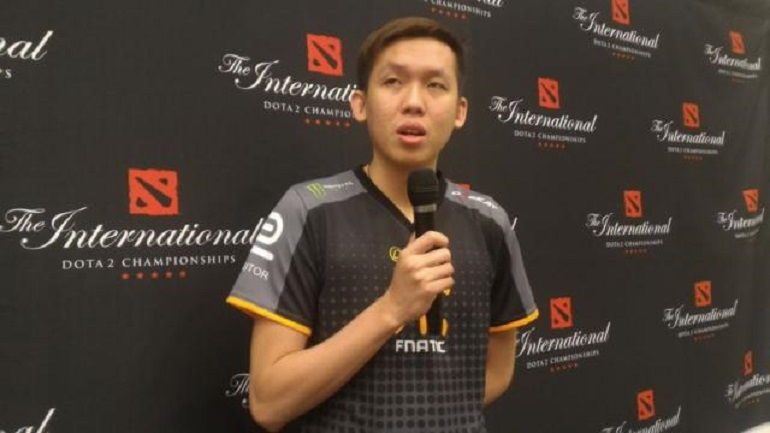 At the end of November Jimmy "DeMoN" Ho, Nico "eyyou" Barcelon and Marc Polo "Raven" Luis Fausto took their leave from the squad, following a sub-par season and limited achievements.
Joining Chai "Mushi" Yee Fung and Chong Xin "Ohaiyo" Khoo – both who have been on the team since June 2015 will be Korean support star Yong-min "Febby" Kim and newcomer Indonesian player Muhammad Rizky "Inyourdream" Anugrah were welcomed into the organization.
Inyourdream is a rookie, who only began his career this year with Fnatic being his first professional team. Known on the SEA servers and leaderboard the veteran players have recruited him as fresh blood to add life to the team.
However, after playing ESL One Genting 2017 with renowned legendary Malaysian player Ng "YamateH" Wei Poong as a stand-in for the event – the team took a brutal 7-8th place finish. YameteH parted ways with the team and Inyourdream was reported to return home to attend to family matters.
The team has since failed to complete their lineup and will be forced into the Kiev Major open qualifiers if they choose to participate at all.
Fnatic roster

Chai "Mushi" Yee Fung


Chong Xin "Ohaiyo" Khoo


Yong-min "Febby" Kim