EPICENTER Moscow LAN playoffs results for day 3 are in! Team Liquid is the first team to advance to the Grand Finals. OG has dropped to the lower brackets, Newbee continues in the lower brackets and two more teams have been sent home today – Evil Geniuses and compLexity Gaming. The action continues with Lower Brackets finals match between Newbee and OG at 11:00 CEST May 15th followed by the best-of-five Grand Finals.
#TLDota will take on the winner of Newbee vs OG tomorrow for $250,000 USD and the @epicentergg Moscow trophy! #TLWIN pic.twitter.com/fyQNydqx5z

— TeamLiquidPro (@TeamLiquidPro) May 14, 2016
EPICENTER Moscow LAN playoffs yielded more spectacular games and match ups, leading into the third day of the playoffs.
The day started out with a North American battle, with the rising NA team compLexity outshining the American stars and TI5 Champions – Evil Geniuses. With superior drafting and strategies, compLexity Gaming wiped out Evil Geniuses in a flash, eliminating them from the event.
compLexity Gaming then went straight off their victory to challenge Newbee head to head in the second elimination series of the day. compLexity's recent success and improvement continues to show but Newbee's performances and discipline lately were just one step ahead of the North American team. In a wipeout 2:0, Newbee ended compLexity's run at the event, leaving them in the fourth place.
OG had some difficulties in handling Team Liquid, falling to them in a 2:0 sweep in the upper bracket finals.
Team Liquid has been a formidable opponent consistently executing strategies and taking objectives with finesse. Team Liquid seized second place at Shanghai Major and second place at ESL One Manila. Once again the European team will be guaranteed a first or second place finish.
EPICENTER Moscow LAN playoffs results:
Lower Bracket match: Evil Geniuses vs compLexity Gaming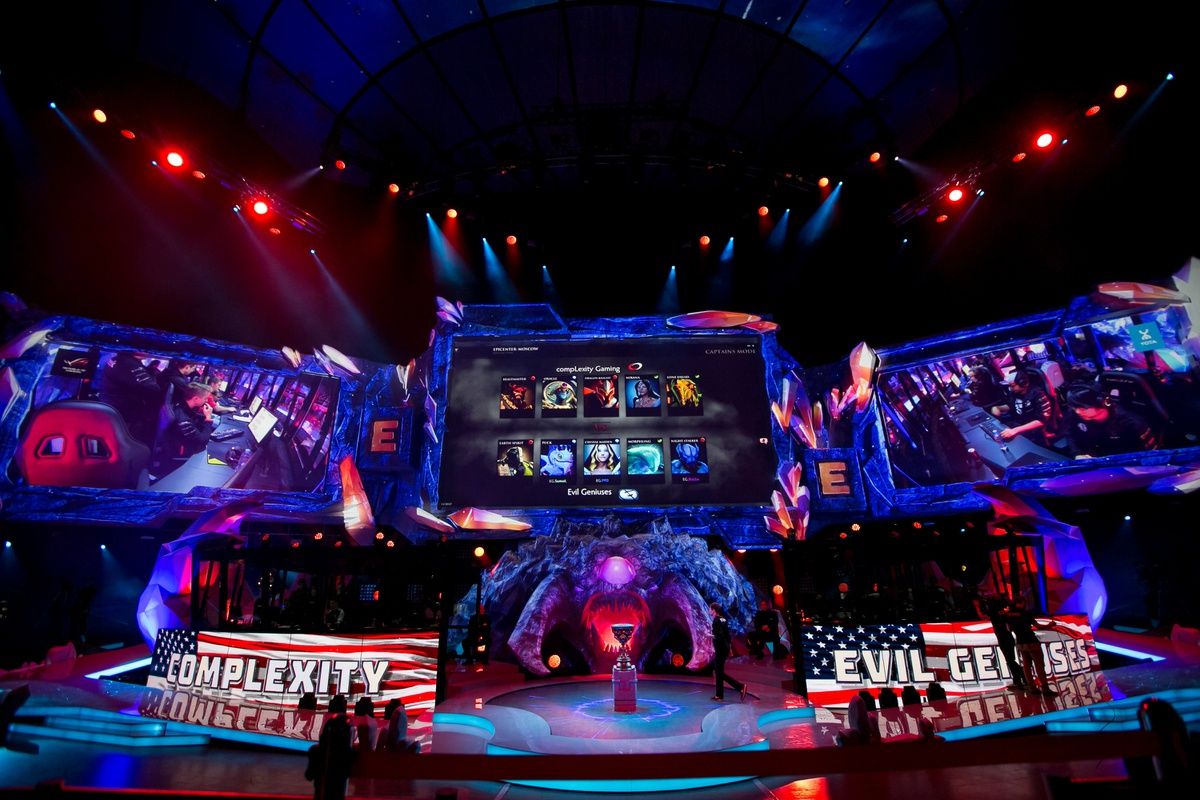 The first game compLexity Gaming outdrafted/outpicked Evil Geniuses. EG's aggressive lineup struggled against compLexity's counters and tanky lineup. With incredible vision around the map and stellar performance on Mirana by Zakari "Zfreek" Freedman, compLexity took full control from the first moment onward. The second game was a bit closer but equally belonged to compLexity from the start. Again their draft was better and they have been making good use of their 3 core strategy making things very hard for EG to play around and gain any momentum. compLexity took the game and the series in a clean sweep and eliminated the TI5 champions.
EPICENTER Moscow LAN playoffs results Lower Bracket match:Evil Geniuses 0:2 compLexity Gaming. compLexity continue in the lower brackets. Evil Geniuses have been eliminated.
Lower Bracket match: Lower Bracket match: Newbee vs compLexity Gaming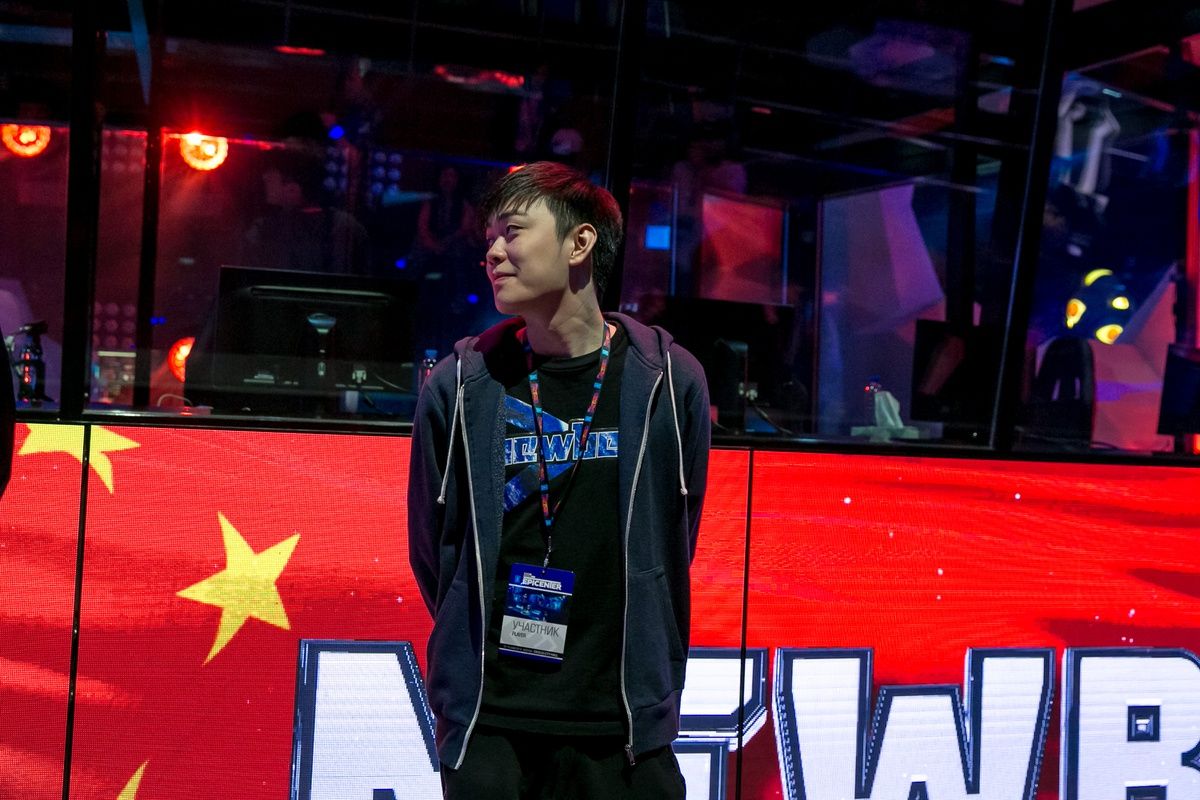 The first match of the series between two rising stars gave the victory to Newbee after almost one hour of competition. Back and forth leads and advantages filled the first 20 minutes of the game, with things being relatively even across the board. It was then that Newbee started to surge forward. Hu "Kaka" Liangzhi on Phoenix became much too strong in fights for compLexity to overcome and Newbee's well coordinated plays helped to make a smooth victory.
In the second game Zhang "Mu" Pan's network was 12k only 20 minutes into the game. Newbee continued to show how incredibly efficient and effective they are at farming with an impressive gold worth on Bounty Hunter at 25 minutes with 12 creeps killed. The game continued to showcase incredible talent of Mu as he even destroyed compLexity with his sonic wave, causing a four-for-two trade that was fantastic.
Mutilation: @NewbeeCN.Mu's 21 kills at 25:00 is top 10 all time in a pro #Dota2 match on ANY hero #epicenter pic.twitter.com/OOnadt0Ryt

— Nahaz (@NahazDota) May 14, 2016
EPICENTER Moscow LAN playoffs results Lower Bracket match:Newbee 2:0 compLexity Gaming. Newbee continue in the lower brackets. compLexity have been eliminated.
Lower Bracket match: Upper Bracket finals match: OG vs Team Liquid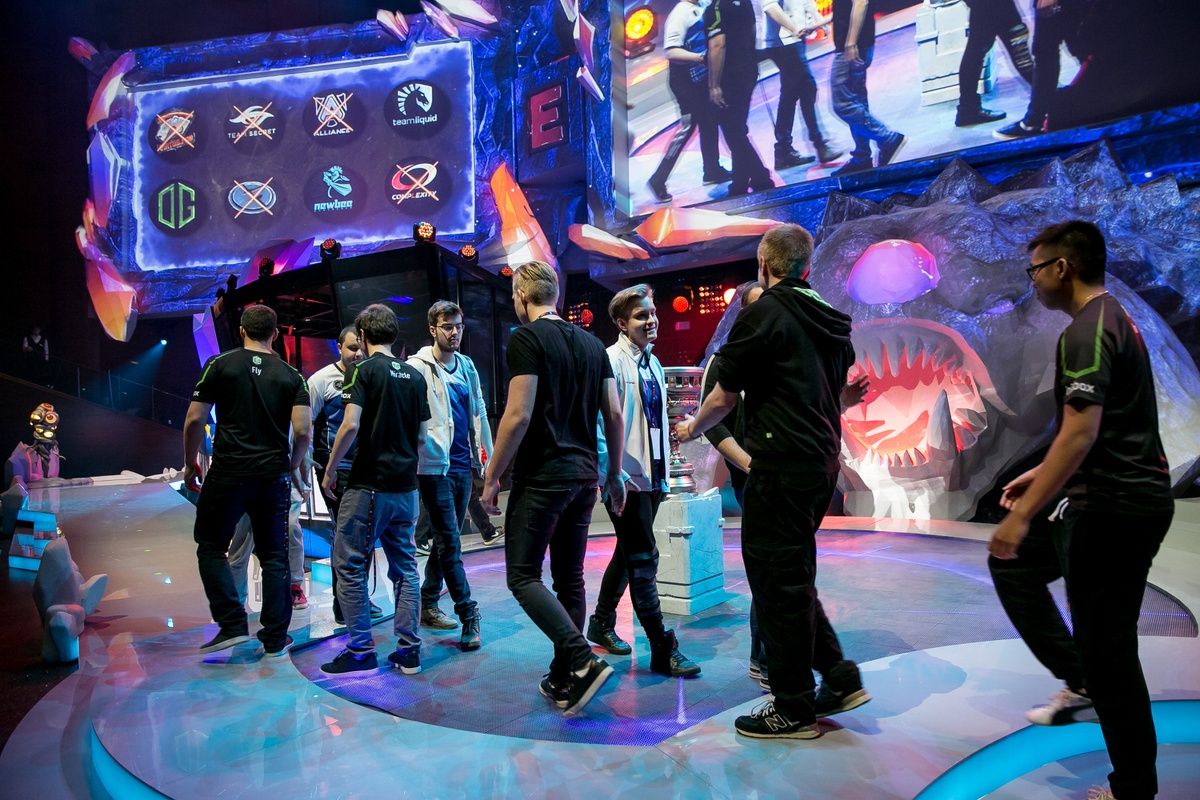 The first match was a rather quick one, with Team Liquid finishing in 18 minutes. The alchemist for OG didn't work so well as Amer "Miracle-" al-Barqawi ended 0:6:5. Team Liquid gained incredible farm and just shut down the entire team, streamrolling until the end.
The second match was primarily Team Liquid's game since the beginning. OG had put up valiant efforts and fights, holding on tight to their place in the game but never seemed to be able to seize a foothold enough to take any advantage or turn the tides. OG were able to keep Liquid at bay for a period of time, extending the game and pushing out the towers. Team Liquid went with the Bristle Back – Io combo against Miracle-'s Tinker, which gave them so much difficulties in securing their victory time and time again. Eventually Team Liquid seized their victory and the series.
EPICENTER Moscow LAN playoffs results Upper Bracket finals match:OG 0:2 Team Liquid. Team Liquid advance to the Grand Finals. OG drop to the lower brackets.
EPICENTER Moscow main event
EPICENTER Moscow main event teams
Team Secret
Alliance
Team Liquid
OG
Evil Geniuses
Virtus.Pro
Newbee by WildCard phase
compLexity by WildCard phase
EPICENTER Moscow main event schedule
May, 15th Playoffs EPICENTER Moscow main event
11:00 CEST Lower Bracket finals – Newbee vs OG
15:00 CEST Grand Final – Team Liquid vs Newbee/OG
EPICENTER Moscow main event format
May 10th-11th – Group Stage
Eight teams will compete – six invited teams and two coming from the offline qualifiers.
Top two teams from each group will advance into the Upper Brackets of the main event.
Bottom two teams from each group will start the main event in the Lower Brackets.
The group stages will be closed to the public and, just like the offline qualifier, they will be held at a prestigious hotel in Moscow.
May 12th-15th – Main Event
All series will be best-of-three.
The Grand Finals will be best-of-five, with not Upper Bracket advantage.
The main event will take place at the Crocus City Hall, in Moscow. Tickets will go on sale in early April.
EPICENTER Moscow prize pool distribution
1st place – $250,000
2nd place – $100,000
3rd place – $60,000
4th place – $30,000 – compLexity Gaming
5th-6th place – $20,000 – Alliance/Evil Geniuses
7th-8th place -$10,000 – Team Secret/Virtus.Pro