OG retain their championship title following the DreamLeague Season 5 Grand Finals. The European team successfully defended their DreamLeague championship title from season 4 after they absolutely shellacked Na'Vi 3:0. OG walks away with another title – their third in six months and the $50,000 prize. Na'Vi claim the second place on the podium, the $25,000 prize and climb another rung on the ladder in reclaiming success.
#RuHub #Dota2 #DreamLeague
OG чемпионы 5го сезона DreamLeague! pic.twitter.com/a7ggYJarvJ

— Dota2 RuHub (@dota2ruhub) May 22, 2016
OG successfully defended their championship title when they wiped out Na'Vi in a clean 3:0 sweep during the DreamLeague Season 5 Grand Finals.
The European darlings continue to win hearts and top placements as the year progresses. Adjusting to and mastering their strategies based on opponents and patches, OG consistently deliver great games and plays.
Being the only team directly invited into the LAN playoffs OG also took the high road to the Grand Finals. Besting No Diggity and then Na'Vi 2:1 they easily advanced to the finals.
Na'Vi bested Virtus.Pro 2:1 twice to in order to attempt to redeem themselves and dethrone OG.
Both teams will be making appearances at the Manila Major coming up in approximately two weeks – June 7-12th in Manila, Philippines.
DreamLeague Season 5 results: Lower bracket final – Virtus.Pro vs Na'Vi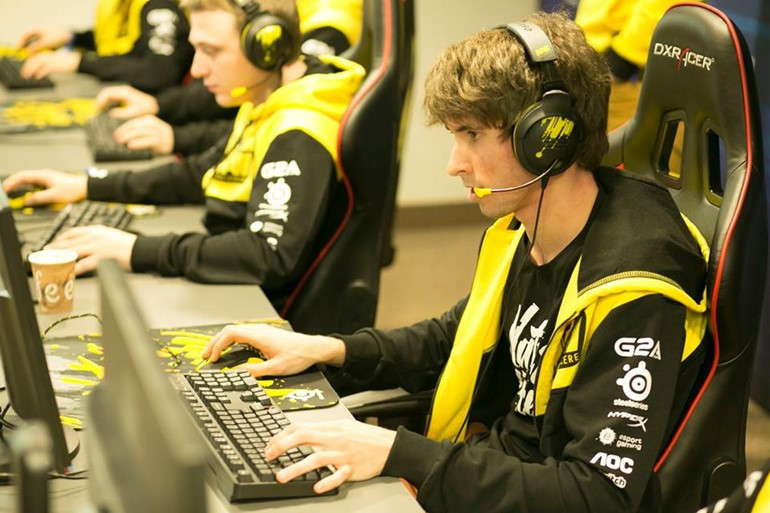 Na'Vi dealt Virtus.Pro a devastating first game. In only 23 minutes Na'Vi was able to clinch the victory. Using the Drow strategy, Dmitry "Ditya Ra" Minenkov had an exception performance on the hero, netting a 10:1:12 score by the end. Na'Vi were able to subdue the roaming Bounty Hunter and keep the Templar Assassin under control with polished performances and plays. The second game Virtus.Pro were mostly in control. With a superb game by Ilya "ALOHADANCE" Korobkin on Life Stealer and great performance by G Virtus.Pro took the match and tied up the series. The third game was another one sided 26 minute victory for Na'vi. With a rather unconventional and rare Earth Shaker on mid lane by Danil "Dendi" Ishutin and some misplays by Virtus.Pro, the Ukrainian team easily cruised to victory for the match and the Grand Finals spot.
DreamLeague Season 5 results: Virtus.Pro 1:2 Na'Vi. Na'vi advance to the Grand Finals. Virtus.Pro are eliminated.
DreamLeague Season 5 Grand Finals: – OG vs Na'Vi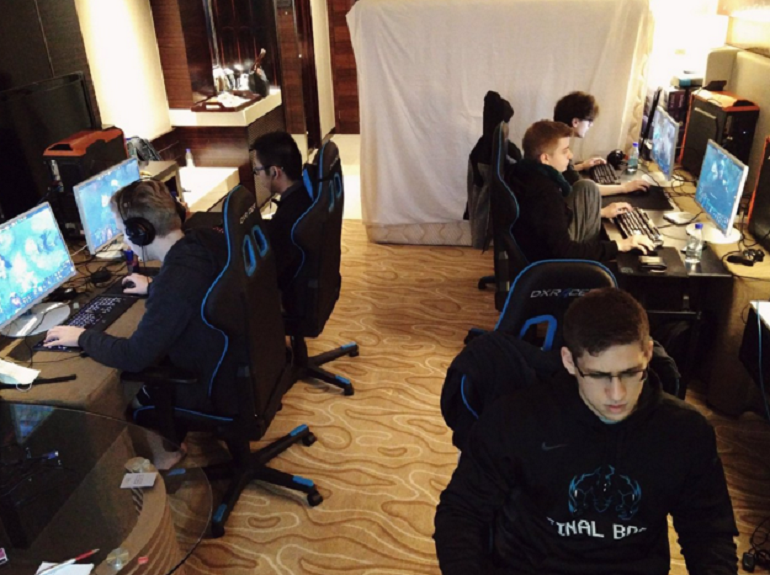 The first match of the series belonged all to OG. In 26 minutes the European squad crushed the CIS team 25:5. Perfect games by Johan "BigDaddy" Sundstein on Life Steler and Tal "Fly" Aizik on Phoenix and a stellar performance by Amer "Miracle-" al-Barqawi secured an easy victory. The second game featured a mid Juggernaut for Miracle- which served them exceptionally well paired with Fly on Phoenix. After minute 11, the game which started even began to heavily favor the European squad. By 36 minutes OG had secured their second win without too much contest. The final game saw an incredibly farmed Timbersaw played by Miracle-. OG had taken the last game by the horns and never let them go. In another, final, swoop they plowed through Na'Vi to defend their title.
. @Miracle_Dota2 smashes the all-time Timbersaw GPM record with 894 GPM (previous was 718, a 180 GPM difference).

— Ben Steenhuisen (@NoxvilleZA) May 22, 2016
DreamLeague Season 5 Grand Finals results: OG 3:0 Na'Vi. OG are the Championship team.
DreamLeague Season 5 offline playoffs Teams
Invited to the playoffs
Qualified through the league
Virtus.Pro
Natus Vincere
No Diggity
DreamLeague Season 5 offline playoffs
Dates: May 21-22
Teams: 4
Location: Monster Energy DreamHack Studios, Stockholm, Sweden
Format: Double Elimination Bo3 bracket.
Grand Finals: Bo5
Prize-pool: $100,000
Travel support: $3,000 per team*
*In addition, DreamLeague organizers are offering the teams that qualify for the playoffs a chance to stay in Stockholm for the week to bootcamp for the Manila Major. Accommodation, practice facilities and overall assistance will be provided.
DreamLeague Season 5 prize pool
1st place: $50,000 – OG
2nd place: $25,000 – Na'Vi
3rd place: $15,000 – Virtus.Pro
4th place: $10,000 – No Diggity