BTS Summit 5 and 6 were announced as the fourth installation of the ever popular Summit LAN events was drawing to a close. The next two seasons will take place in July and in December placing six months between series. Evil Geniuses defeated Virtus.Pro in a decisive game five of the Summit 4 Grand Finals, 3:2, to walk away with almost $50,000 in prize money.
.@BeyondTheSummit announce dates for The Summit 5 and 6 https://t.co/EwtnceHkbG pic.twitter.com/bjqRIWO34n

— theScore eSports (@theScoreeSports) December 14, 2015
Before Evil Geniuses could claim their fourth championship title this year, BTS had already been making the announcement regarding the future of The Summit LAN tournament series.
Without any further ado, Dakota "KotlGuy" Cox and The Summit revealed the dates for The Summit 5 and 6 during the last moments of The Summit 4. Barely giving fans a moment to anticipate the applauded event's absence, the void was filled promises of the future.
The Summit 5 will take place from July 13-17 and The Summit 6 has been scheduled for Dec. 7-11.
The Summit 4 has been deemed a success by fans and players alike. The five day event stirred up its share of commotion between flashy plays, cheeky builds and hero selections and a dramatic five game grand finale. With a noticeable absence of the traditional "Bathtub interviews", the antics and shenanigans including the BTS cribs segment and the exclusive Ice Frog Interview more than satisfied viewers.
BTS Summit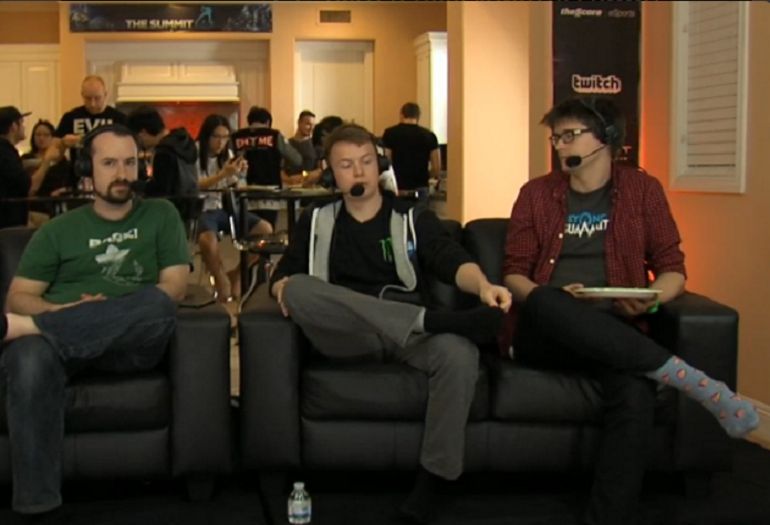 Beyond the Summit's goal was to create a "behind the scenes" oriented tournament, inspired by TakeTV's Homestory Cup in StarCraft 2. The format was designed to give fans an inside peek into their favorite players' personalities and experience an entirely different capacity, while still providing quality production and matches. The tournament takes place inside the BTS house, as a way to further enhance the intimacy and laid back environment.
The Summit tournaments have been taking place since June 2014, starting with a base prize pool of $50,000, which has now doubled to $100,000. It has since grown into a cult-like classic, becoming one of the most fan and player favorite events.