BTS Series 3 America and SEA will get underway. Open Qualifiers will take place next weekend January 23-24th. Two teams from each region will earn the opportunity to compete with 14 invited teams in the main events for the $10,000 prize pools.
Update: The BTS Series American/SEA open qualifiers will begin next week on January 23rd. https://t.co/YvgDAMQA58 pic.twitter.com/TOCCaQn5G8

— Beyond the Summit (@BeyondTheSummit) January 15, 2016
BTS has announced the return of the BTS Series with BTS Series 3 America and SEA. The online tournament will feature 16 teams in a single elimination bracket competing for $10,000 over a 10 day period. 14 teams have been invited and two teams from an Open Qualifier will advance to the main event.
Invited teams and dates for each of the events have yet to be announced.
BTS Series 3 America and SEA Open Qualifiers
Any America and SEA teams can sign up to compete in the Open Qualifiers
Qualifiers will be held through the FaceIT platform
Check-in start time: Saturday, January 23rd 10:00 EST/SGT
Start time: Saturday, January 23rd 12:00 EST/SGT
Two teams will advance to the main event
1st place will receive $500
BTS Series 3 America and SEA prize distribution
The events will feature a $10,000 prize pool with a portion of the prize dedicated to the Open Qualifiers
1st place – $5,000
2nd place – $2,500
3rd/4th place – $1,000
Open Qualifier 1st place – $500
BTS Series
Based on the success of the BTS Americas tournament held June/July 2015, the production studio will be invest $180,000 in total prize pool for 18 competitions to be held over the course of the next year. The initiative will now include Europe and Southeast Asia as well.
Each competition will have online open qualifiers, with the winners of each earning a spot to compete against the invited teams from their respective region. The open qualifiers are intended to help become a platform for up and coming talent and teams to have an opportunity to showcase their skills and gain exposure.
The first of the BTS Series events crowned Fnatic as the first champions. Fnatic convincingly swept through the Singaporean team, First Departure, 3:0 in the grand finals.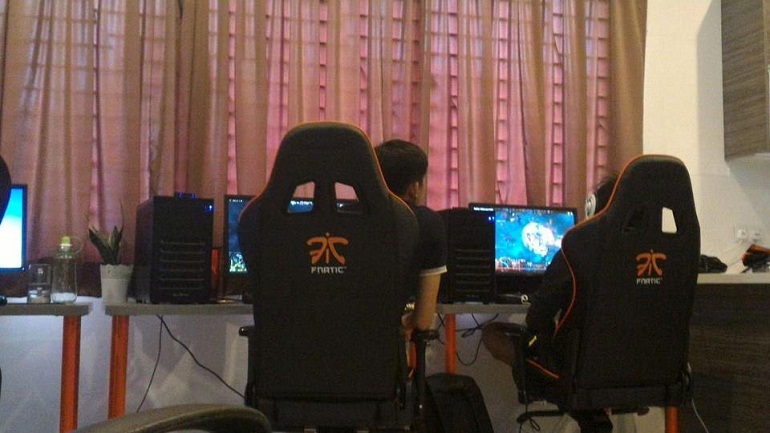 BTS Series broadcast
English coverage will be available on the Beyond the Summit Twitch channel.