Valve has released the Winter 2016 Battle Pass bundled up nicely with new items, new quests, level rewards, and the Shanghai Major compendium. As with the Fall Major compendium, sales will not contribute to the Shanghai Major prize pool. In addition to the Winter 2016 Battle Pass, the new Conduct Summary has been introduced for all players. The summary will give a report for all abandons, commendations and reports received for the last 25 games played.
The Winter Battle Pass https://t.co/PrHnEx1cjP

— DOTA 2 (@DOTA2) January 27, 2016
Included in the patch updates, Valve has introduced the Winter 2016 Battle Pass. This new "companion" features in-game quests, wagering system and the Shanghai Major Compendium.
The Winter 2016 Battle Pass contains various treasures and rewards but for some, the most exciting aspects will be the removal of the three-month trading ban lifted for the items and the higher chances to win rare items.
The patch update also includes the "Conduct Summary" – a new feature for all users, that reports the number of abandons, reports and commendations received in the past 25 games.
Winter 2016 Battle Pass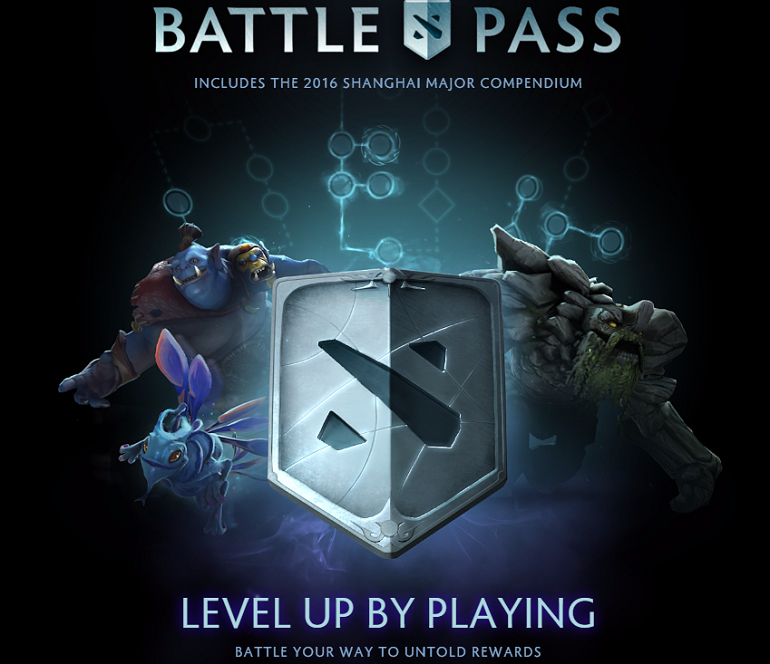 This "companion" for the winter season – the Winter 2016 Battle Pass, is now available to purchase for $7.99.
The Winter 2016 Battle Pass contains a variety of in-game quests, a wagering system and exclusive treasures and rewards. It also includes the Shanghai Major Compendium.
Winter 2016 Battle Pass Quests
Quests

Earn Battle Points by completing quests. Before each game, players can choose one of three objectives to complete.
Choose your Path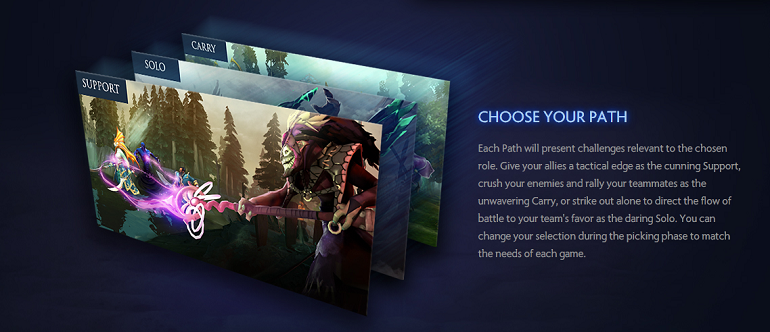 At the beginning of each game, players will choose their quest and path. Each path pertains to the chosen role – Support, Carry or Solo. One key point to the selection is that it can be changed during the picking phase, so that players are able to choose their role according to the team's needs.
Each path offers a unique reward upon completion. As more players progress through that path, community unlock style upgrades will be made available.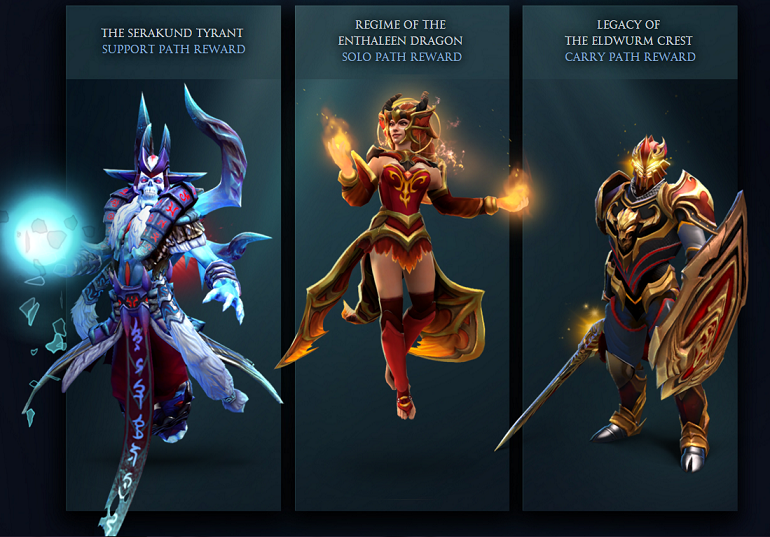 Winter 2016 Battle Pass Wagering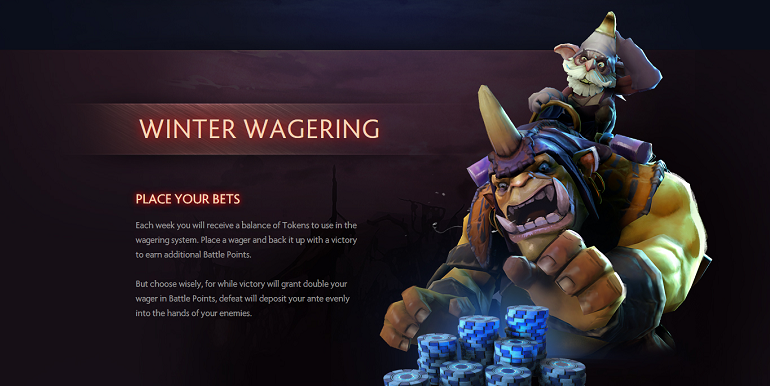 Players will receive a balance of weekly Tokens to use for wagering on matches. Double the wager amount by winning games, lose the wager to the enemy for each loss.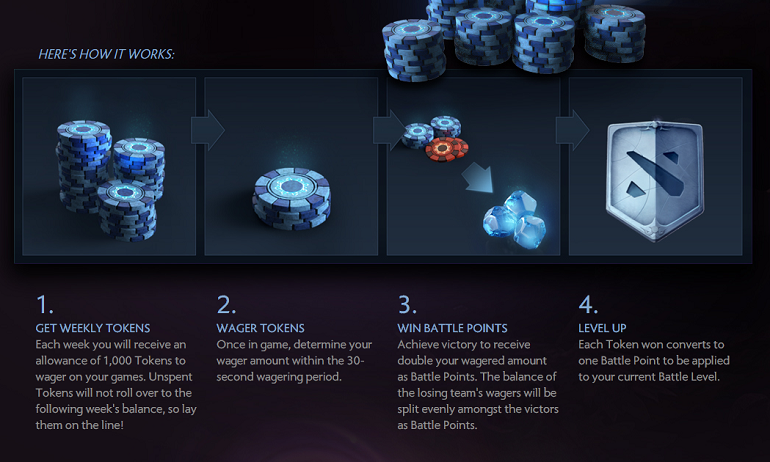 The weekly balance of 1,000 Tokens will only be valid for that week. Unused tokens will expire. Players will make a wager within the 30-second time period. Victories will give the player double the amount in the form of Battle Points. The loser's wager will be split evenly among the winning team also as Battle Points.
Each winning token equals one Battle Point.

Right after destroying the ancients, reward either a teammate or an opponent with some of the winnings.
Winter 2016 Battle Pass access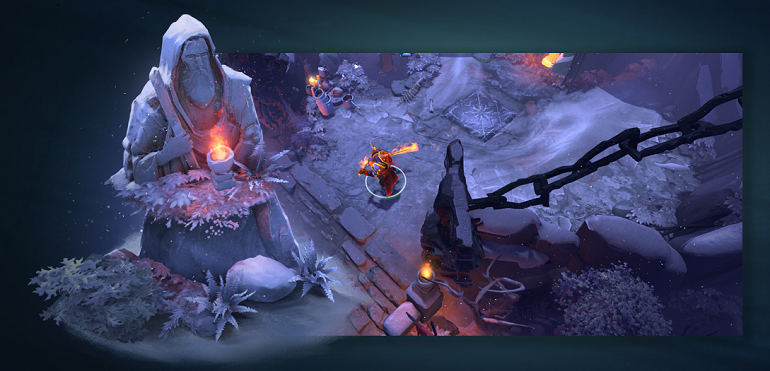 For the duration of the winter season, there are a variety of exclusive features available to all of the companion owners.
SEASONAL TERRAIN – WINTER
FROST CREEPS FORWARD
BATTLE PASS REPLAYS: all matches played on active Battle Pass will be available for download for three months instead of 10 days
Winter 2016 Battle Pass Level Rewards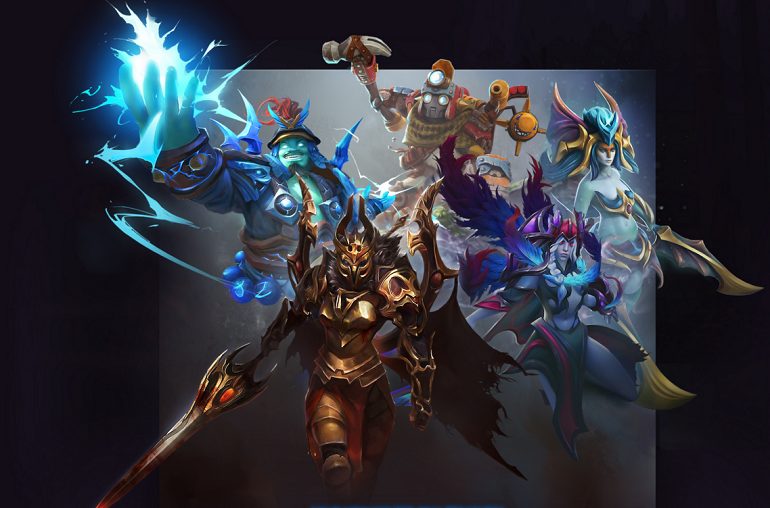 Complete Quests and Challenges to earn Battle Points and increase your Battle Level! As your level increases, you will unlock increasing numbers of mythical rewards. Keep track of your progress and upcoming rewards on the Winter 2016 Battle Pass homepage.
FOUR NEW WINTER 2016 TREASURES: Each will feature a unique ultra rare item set. Winter treasures are earned by increasing battle levels or purchasing in the store.
ESCALATING ODDS FOR ULTRA RARES: Increase your chances to receive an Ultra Rare item with each treasure opened.
REMOVED THREE-MONTH TRADE DELAY: The three month trade restriction from all items in the Battle Pass has been removed
In addition, as players level up they will receive:
WINTER SEASON COURIER: Amphibious Axolotl with multiple unique style upgrades
WINTER WARDS AND FROZEN EFFIGIES
SPECIAL IN-GAME EFFECTS & NEW TAUNTS: Increased Battle Rewards will unlock exclusive in-game effects for Euls, Forcestaff, Blink, Teleport, and Fountain Healing. Venomancer and Undying receive new taunts as well
RYLAI'S WINTER BLESSING: Earn chances to spin Rylai's Wheel of Winter Blessing with increased Battle Rewards
Track Progress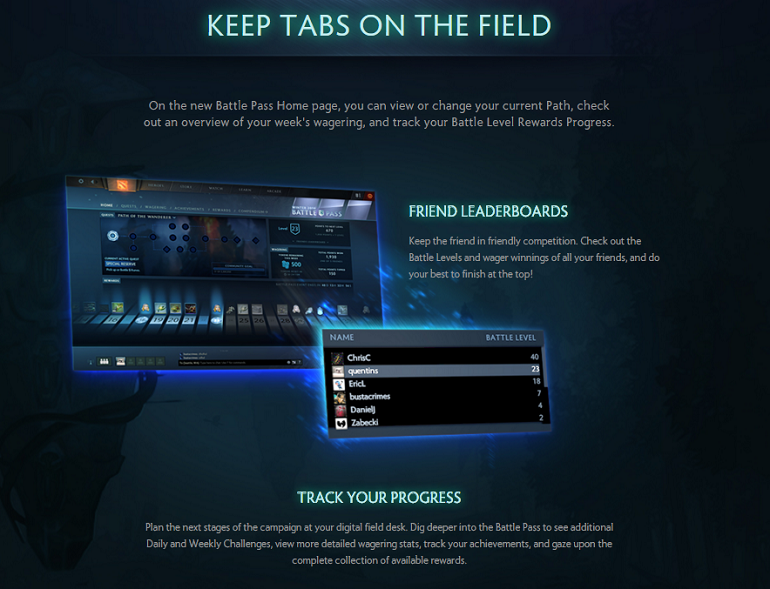 The new Winter 2016 Battle Pass homepage allows players to view or change current path, keep tabs on the week's wagers and track Battle Level Rewards. It also allows you to monitor friends on leaderboards and keep track of your daily and weekly challenges, stats and achievements.
Shanghai Major Compendium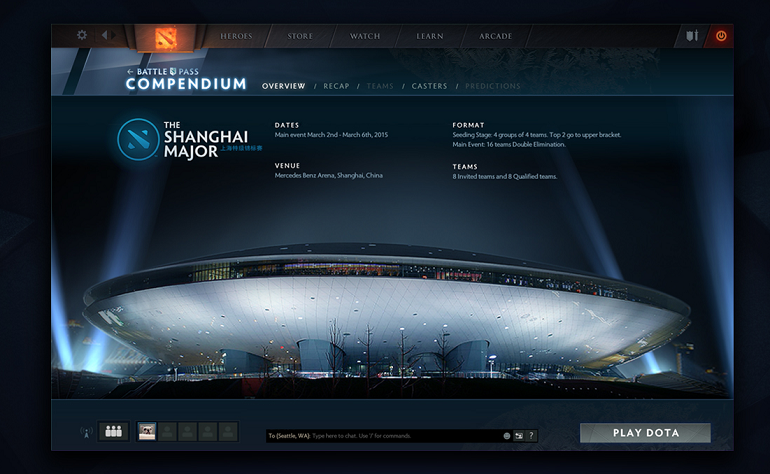 The 2016 Shanghai Major Compendium is included in the Winter 2016 Battle Pass and will be updated with more information and activities related to the event as it draws closer. Team profiles, qualifier information, event predictions, tournament brackets and more will be updated.
One new feature for the Shanghai Major Compendium is the Recap page. Learn more about the teams and their journeys to Shanghai on the new Recap page.
Conduct Summary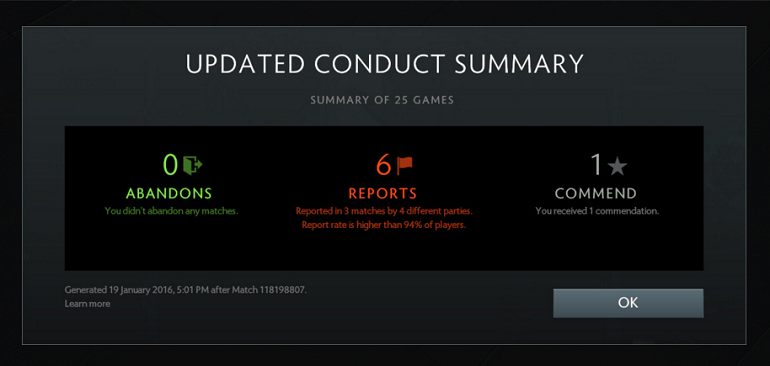 The Conduct Summary is a new feature for all users. It will help players gauge their progress and status in terms of in-game behavior as viewed by their peers.
Q. What is a Conduct Summary?
It tells you how many abandons, reports, and commends you received in your past 25 games.
Q. Why did you add Conduct Summaries?
To better communicate with players how their behavior is affecting others. For most players, this means giving confirmation that they're doing great and encouragement to keep it up.
For disruptive players, this means letting them know how many reports they are receiving. Hopefully, this will correct two common misconceptions:
Many disruptive players don't realize how far their behavior is out of step with the rest of the community. The Conduct Summary displays the percentile of your report rate, so you can compare it with the rest of the community.
Many players who receive low-priority penalties due to excessive reports underestimate how many reports they are receiving and how many it takes to get a penalty. For these players, the system feels like a minefield: just one match where your teammates gang up on you for playing poorly or picking a hero they don't approve of, and you're in low priority.
Q. How often do I get a new Conduct Summary?
We'll update your Conduct Summary every 10 games, or immediately if you receive a low-priority penalty.
Q. If I receive a low-priority penalty, will the Conduct Summary only show the games that contributed to that penalty?
No, the Conduct Summary will always show the last 25 games. There might have been some events in matches not included in the Conduct Summary that contributed towards the penalty, and there might have been matches in the window that were not relevant to the penalty, especially if the scorecard includes activity that contributed to a previous low-priority penalty. The purpose of the report is to give you a general idea of how your behavior is affecting others, not to pinpoint the threshold where penalties kick in.
Q. My report count shows as "<3". What does that mean?
You received 0, 1, or 2 reports. You're doing great, keep it up!
Q. How can I tell if I had a perfect run with no reports?
You can't. We know that some players file unfair reports that add noise to the system. We've designed our system with the existence of this noise in mind, and we want to make sure players don't get distracted by it.
Q. I had a bad game and a party of four reported me just to be mean. Now I'm in low priority. How is that fair?
It's true, sometimes players file reports to be mean, and sometimes players in a party gang up on outsiders. We've kept these problems in mind when designing our system. We only assess a low-priority penalty when a pattern of disruptive behavior is established by reports from multiple parties over multiple matches. The Conduct Summary shows the number of matches in which you were reported, the number of distinct parties (including parties of 1) that reported you, and the total number of reports.
Q. I was disconnected due to circumstances beyond my control and was flagged as abandoning the match. Now I'm in low priority. How is that fair?
We know this happens, and we've built some grace to accommodate occasional failures. A single abandon will not put you into low priority.
It's incredibly frustrating to be punished for something outside of your control. Our current design is the result of two considerations. First, we need to be fair to the other nine players in the game, whose game was ruined, regardless of the cause. Second, it's extremely difficult to reliably determine whether you disconnected intentionally or not. We wish we could treat unintentional disconnections differently than intentional ones, but unfortunately the result of such a policy would be that players who wanted to leave a game would unplug their network cable instead of clicking the leave game button.