Akbar "Sonneiko" Butaev's US visa has been denied for the third time. Natus Vincere are approaching the end of their rope. If Sonneiko fails to obtain his US visa, Na'Vi will be left with limited options: they either find an approved replacement, or lose their TI5 spot altogether.
Three weeks before TI5 and less than that before the teams actually need to arrive in Seattle, Natus Vincere are waiting for a miracle. Moritz Zimmermann broke the news on Twitter:
Bad news. Sonneiko got rejected the third time. Valve, we really need a miracle now!

— Moritz Zimmermann (@MooseWD) July 13, 2015
According to Zimmermann, the US Embassy visa officers declined Sonneiko's application "after two minutes of looking at his papers". Although we don't know yet whether Sonneiko has been scheduled for another appointment or not, his situation is not final, and there is still some hope left:
@lahry91 I believe we can still make it happen.

— Moritz Zimmermann (@MooseWD) July 13, 2015
When Sonneiko's US visa got denied for a second time, on July 2nd, Valve had offered their support.
Short update on Sonneiko's visa: Valve is pulling all their strings and contacts. His next appointment is next week. Finger's crossed!

— Moritz Zimmermann (@MooseWD) July 4, 2015
Unfortunately, since Dota 2 is not recognized as an official sport in the US, there's only so much Valve can do at the moment. A week ago, when EHOME's mid player, Chen "Cty" Tianyu's US visa request was denied, LGD's Business Development Consultant tweeted that the US Embassy turned a blind eye to Valve's invitation letter:
Embassy completely disregarded valve invitation letter during @EHOMECN visa interview

— Orrin Xu (@LGDnite) July 6, 2015
Natus Vincere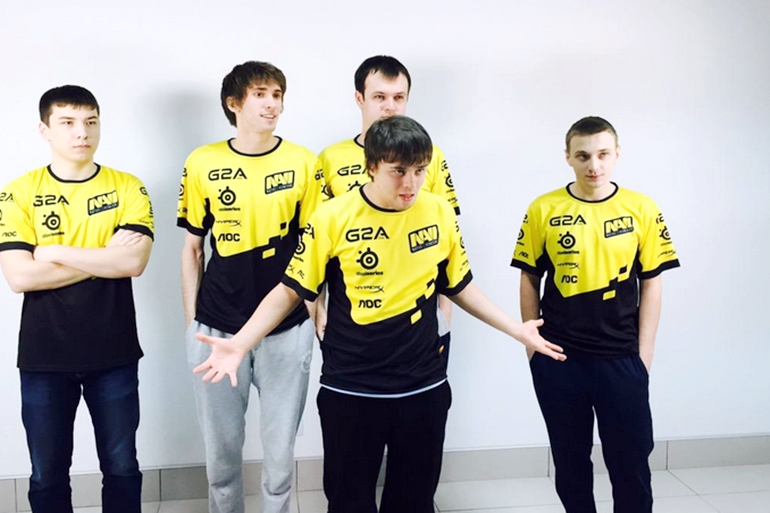 Natus Vincere – Latin for "born to win", is a Ukranian multigaming organization founded in 2009. In 2010, they picked up a Dota 2 division consisting of Goblak, Alexander "XBOCT" Dashkevich, Andrey "Mag" Chipenko, Deff-, and Axypa. However, two months later, both Mag and Deff- left and were replaced with Danylo "Dendi" Ishutin and Ivan "Artstyle" Antonov.
Due to numerous recent roster changes and inconsistent performances, Na'Vi did not receive a TI5 direct invite. However, the organization has always been an ever present fixture at The International. Na'Vi won first place at The International 1, and second place at TI2 and TI3. Last year, at TI4, the team slipped to 7th-8th place.
Their last roster change occurred on April 5th, when they welcomed back Gleb "Funn1k" Lipatnikov and Ivan "ArtStyle" Antonov.
As one of the team's core players, Sonneiko has been praised for his amazing plays and skill, when he helped Na'Vi advance through the TI5 European qualifiers and claim their spot in the main event.
Most recently, Na'Vi have placed second in the Dreamleague Season 3 LAN finals, at Dreamhack Summer.
Natus Vincere roster:

Ivan "ArtStyle" Antonov (captain)


Gleb "Funn1k" Lipatnikov


Daniil "Dendi" Ishutin


Alexander "XBOCT" Dashkevich


Akbar "SoNNeikO" Butaev
Photo Credits: Adela "Mawrr" Sznajder/ Dreamhack