Spanish professional basketball club El Baskonia has decided to venture into the esports sector and will be developing various competitive teams. The new esports organization will consist of six divisions, including a Dota 2 one.
The Spanish basketball club announced they are making their first step into esports, by creating their own esports club – Atlantis Baskonia, in partnership with Atlantis Esports. The esports organization will consist of six divisions: Dota 2, League of Legends, Counter Strike: Global Offensive, Hearthstone, NBA 2K and FIFA.
It is still unknown whether the organization has already approached teams or when they will make their debut into Dota 2. More information will be announced during a press conference held tomorrow, at 12:00 pm, local time.
Ana Oliveras, CEO of the Atlantis Esports, believes Baskonia's decision to take the plunge into esports might encourage similar expansions: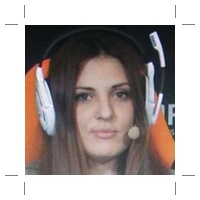 Personally, I think it is a natural transition that many people both locally and globally in the industry were expecting. This is undoubtedly a step that brings us much closer to professionalism for players in esports. (…) Seeing a club as prestigious as Baskonia decide to take the plunge and enter a world that is booming, can encourage other clubs to be interested in doing the same.
El Baskonia is the first Spanish sporting club to venture into the esports industry and the third in the world. A precedent was set when the Turkish football club Beşiktaş aquired a League of Legends team. German club VfL ​​Wolfsburg followed suit shortly afterwards and signed a partnership with FIFA players from MYM (Meet Your Makers).
About EL Baskonia
El Baskonia is a Spanish professional basketball club that was founded in 1959 as the basketball section of Club Deportivo Vasconia. They entered the spotlight in 1971 and later emerged as a major force in Spanish basketball, in the 1990s. Baskonia advanced to the Euroleague Final Four in 2005, 2006, 2007, and 2008. The club has a history of building some of the most competitive teams in the world and is always considered a top candidate for Euroleague.
Photo Credits: El Baskonia