Shanghai Major ticket information has now been made available. Tickets for the event will be available for preorder starting on January 10th with ticket prices ranging from $15 (¥99) to $150 (¥999). The event takes place in Shanghai, China at the Mercedes-Benz Arena, between March 2-6th.
Perfect World and Valve have released Shanghai Major ticket information. Fans are able to start planning their trips and attendance to the event with ample time to secure travel arrangements and requirements.
Unlike for the Frankfurt Major, in which tickets to the main event were open to the public and did not require a ticket for any day except for the day of the finals, the Shanghai Major will be charging admission for all of the main event days.
A variety of tickets are available ranging from single day purchases starting at $15 (¥99) to VIP seats with access to all days and a gift package for $150 (¥999).
The pre-order will start on 12:00 SGT on January 10th. Each person can purchase up to two tickets and are non refundable.
Shanghai Major ticket types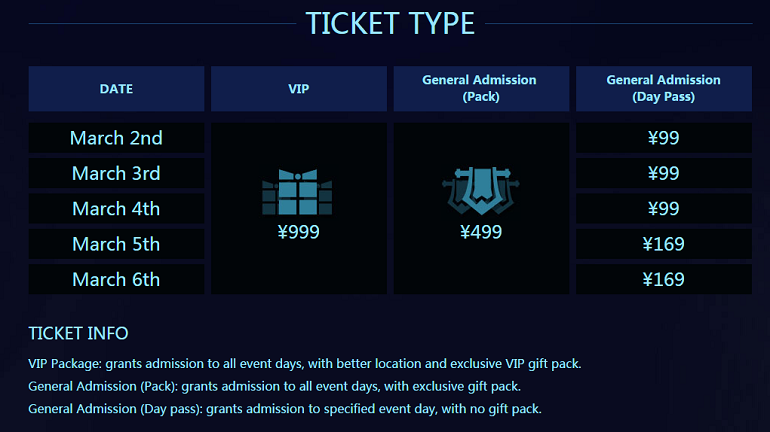 Single day ticket for March 2d, 3rd or 4th – $15 (¥99)
Single day ticket for March 5th or 6th -$25 (¥169)
General Admission Pack (access for all days)- $75 (¥499)
VIP Pass (access for all days)- $150 (¥999)
Shanghai Major ticket FAQ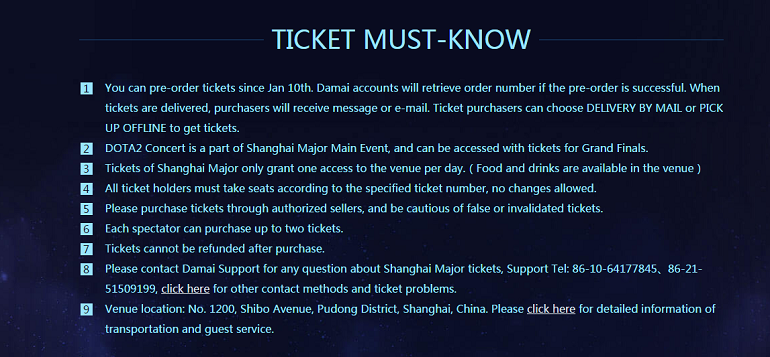 Shanghai Major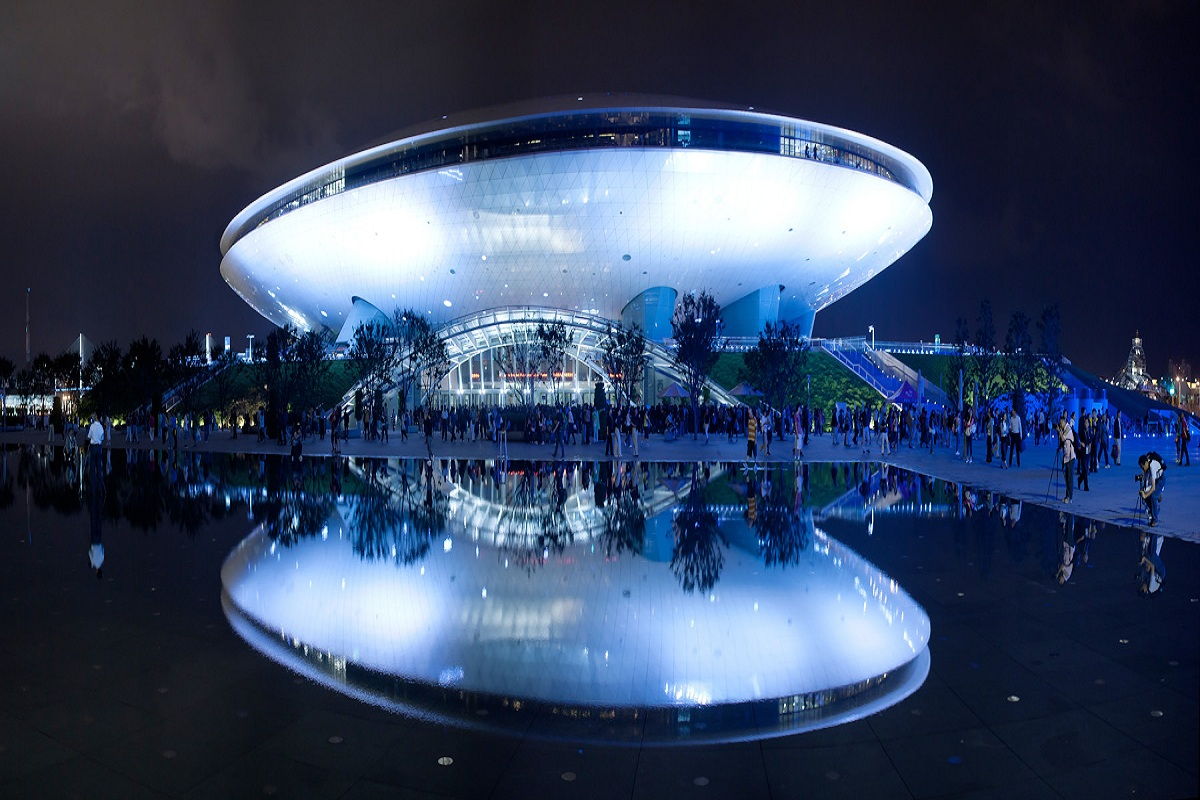 The second Dota 2 Major will be held in Shanghai, China, at the Mercedes-Benz Arena. The arena is an indoor arena located on the former grounds of Expo 2010 in Pudong, Shanghai, China, with a seating capacity for 18,000 people. The total prize-pool of $3,000,000 is a fixed amount and Perfect World will be in charge of production.
Information on guest services, location and transportation to Mercedes-Benz Arena have been provided by Perfect World.