With the Shanghai Major starting tomorrow, Nahaz, Blaze and PimpmuckL dust off the crystal ball and make a handful of prognostications.

Shanghai Major predictions: Nahaz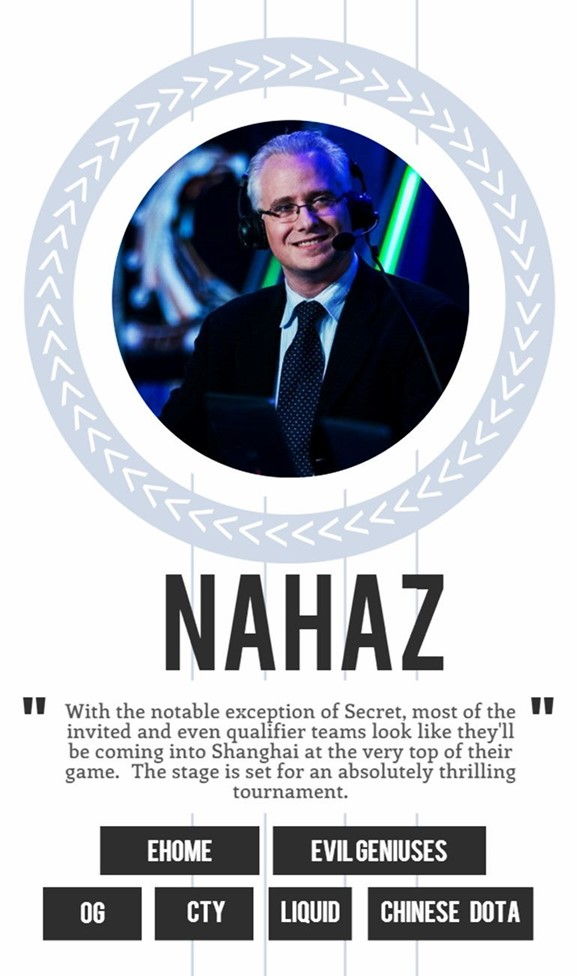 Nahaz: If the Major started tomorrow, EHOME are the favorites. They played the best Dota I've seen yet in 6.86 in their MarsTV win. But I think EG and OG could be playing on an even higher level by the time we reach Shanghai.

Nahaz: Liquid. I said before the Frankfurt Qualifiers that if either or both of OG (then Monkey Business) or Liquid made it out of EU they'd be a legitimate threat at the Major. Liquid looked like a dominant team at StarLadder 13 before running into a red hot Alliance squad in a meta perfectly suited to their playstyle. I still think they could surprise in Shanghai.

Nahaz: Cty. He's second overall in GPM in 6.86 (616, behind Matumbaman's 634) while playing an extremely aggressive style. His decision making can be inconsistent but when he's playing at the top of his game he's easily in the top 5 most explosive players in the game right now.

Nahaz: It would certainly be fun to have Na'Vi there, particularly considering they're playing better lately. And, while this may be my NA bias showing, it would be fun to see DC's new roster featuring Resolut1on competing with this field. Still, it's pretty hard to point to any big "snubs" this time around; the teams that deserve to be in Shanghai are going.

Nahaz: Chinese Dota enjoys a huge resurgence on the main stage in Shanghai, with EHOME, VG, LGD, CDEC, and Nb all finishing in the top 8, including the champion and 3 of the top 4, while Alliance (arguably the favorite Western team among Chinese fans) thrills the crowd with a deep tournament run.

Nahaz: Six of the eight directly invited teams finish in the top 8, with Liquid and LGD (outside chance of Newbee) taking the two remaining spots and one of EG, OG, or EHOME taking home the title.

Nahaz: With rosters locked for both the Spring Major and TI6 after Shanghai, the ensuing shuffle and drama make post-TI and post-Frankfurt look dull by comparison.
Nahaz: Not getting invited. 😉

Nahaz: The Winter Battle Pass is by far the best designed compendium we've seen yet from Valve. It takes some of the best ideas from previous iterations and improves on nearly all of them. Dota 2 is back to over a million players per day in pubs and we have more teams than ever competing at a very high level in pro matches. While still obviously very early, the Major system appears to be working pretty well so far and our game is in a very good place right now.

Nahaz: Despite some balance issues, the quality of Dota played at StarLadder and MarsTV was simply outstanding. With the notable exception of Secret, most of the invited and even qualifier teams look like they'll be coming into Shanghai at the very top of their game. The stage is set for an absolutely thrilling tournament.

Shanghai Major predictions: Blaze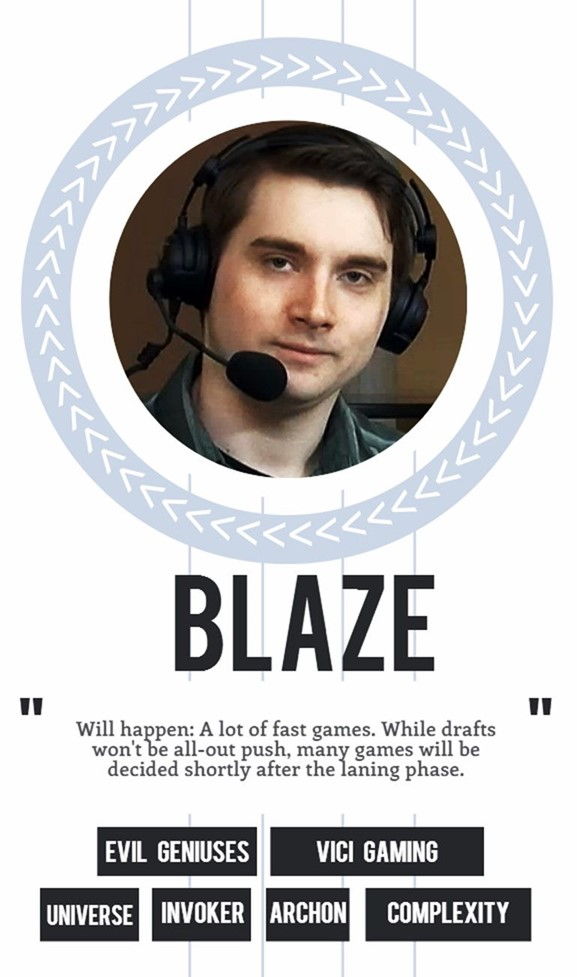 Blaze: Evil Geniuses

Blaze: Archon and compLexity will perform a lot better than people expect them to.

Blaze: UNiVeRsE

Blaze: Vici Gaming. Their teamplay and strats work really well this patch and they haven't had to reveal strategies in many 6.86 events, but their practice regimen has been really impacted by the Chinese New Year.

Blaze: No Chinese team in top 3.

Blaze: Eastern teams will draft better; western teams will execute better.

Blaze: A lot of fast games. While drafts won't be all-out push, many games will be decided shortly after the laning phase.
Blaze: Perfect World's back-and-forth/last-minute approach to the event's planning.

Blaze: Meta diversity and unique hero pools.

Blaze: Watching Invoker lose (a lot)!

Shanghai Major predictions: PimpmuckL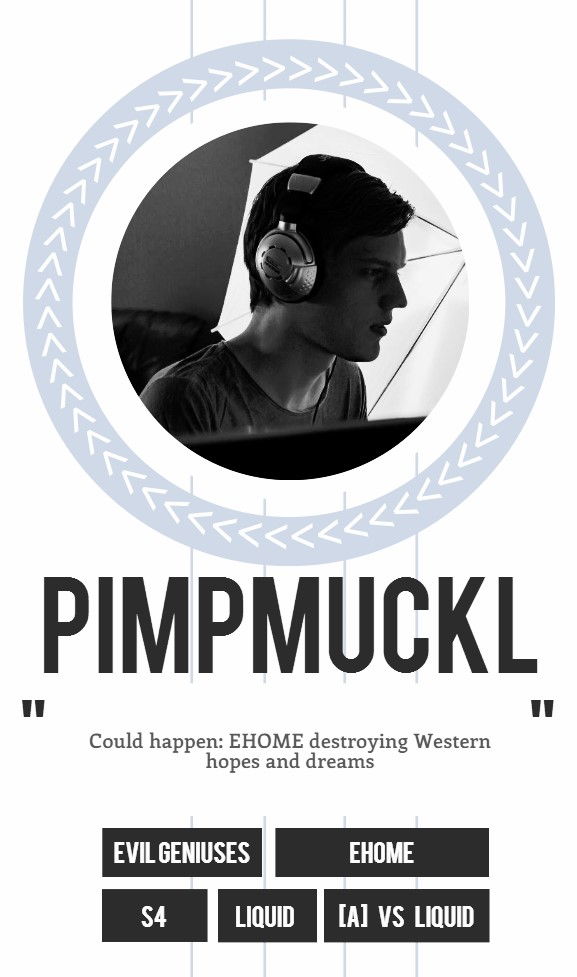 PimpmuckL: Evil Geniuses

PimpmuckL: Team Liquid

PimpmuckL: s4

PimpmuckL: Digital Chaos

PimpmuckL: EHOME destroying Western hopes and dreams.

PimpmuckL: One of the Chinese youth teams placing top 3.

PimpmuckL: Drama after Western favorite X bumps out bottom 8.
PimpmuckL: Transparency and PW's organization talent wise.

PimpmuckL: Team Liquid qualifying.

PimpmuckL: Liquid vs. Alliance and the concert.