Saahil "UNiVeRsE" Arora has parted ways with Team Secret, unexpectedly. The offlaner will return to Evil Geniuses in a player-swap, with Kanishka 'Sam' "BuLba" Sosale heading to Team Secret as the replacement.
Manila update is that @UniverseDota abandons @teamsecret and goes back to @EvilGeniuses. Full story click here https://t.co/nUcKC9QQn0

— Kemal Sadikoglu (@ksadikoglu) June 9, 2016
The high temperatures, the incredible matches and records being set are not the only things heating up in Manila. Evil Geniuses and Team Secret are once again breaking things apart in a mid-season and mid-tournament roster swap.
With three days left in the Manila Major, Team Secret has announced that Saahil "UNiVeRsE" Arora had informed them earlier during the week that he would be leaving the team to return to Evil Geniuses. The organization claims the news was unexpected and has since sought out a replacement – Kanishka 'Sam' "BuLba" Sosale.
Both teams have already been eliminated from the Manila Major, in the first round of the Lower Brackets.
Team Secret had placed dead last in their group without securing a single win, then was eliminated by Team Empire in the Lower Bracket best-of-one elimination series.
Evil Geniuses also struggled in their group stage. They placed third and were seeded into the Lower Brackets, where they were eliminated by ViCi Gaming.Reborn.
Both teams have had sub-par performances and disappointing results since Team Secret initiated a big roster shuffle after the Shanghai Shanghai that tore apart Evil Geniuses and created Digital Chaos.

Team Secret roster changes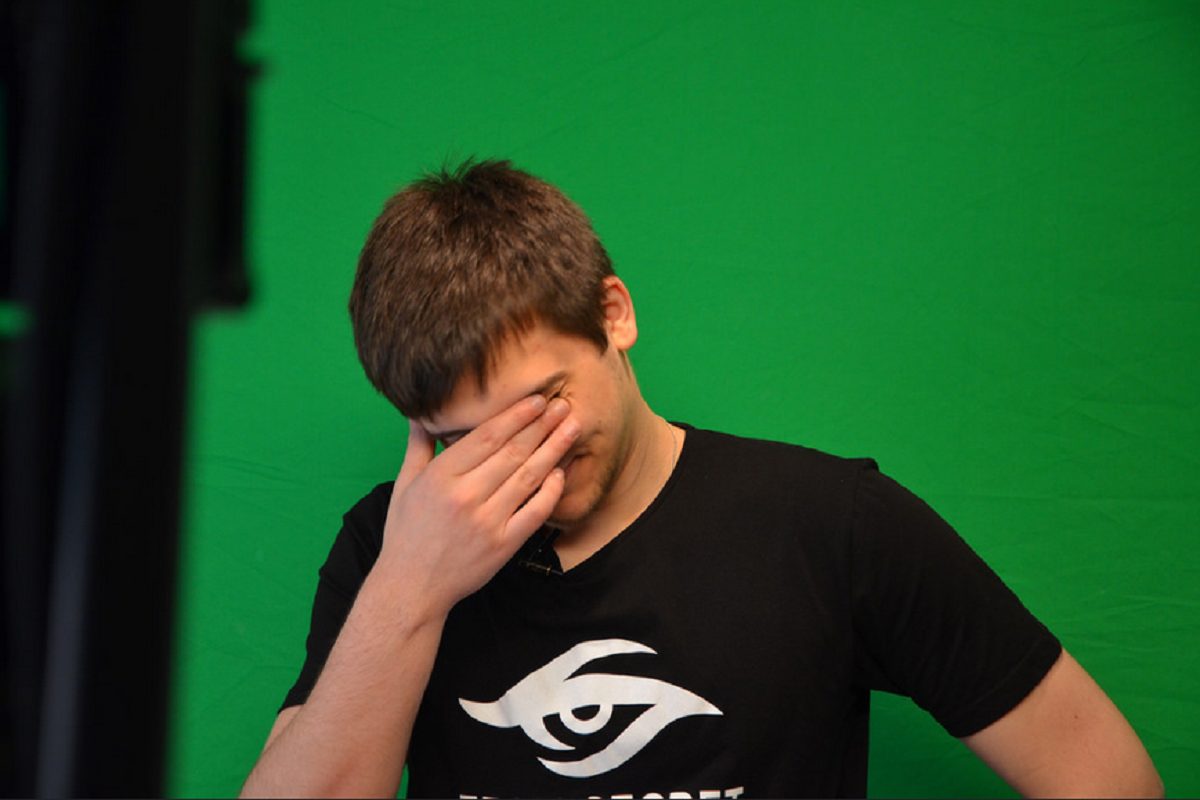 Team Secret and surprising, subversive roster changes have become synonymous over the last year.

Zai and Arteezy era

After initially forming after TI4, the European team had started to make a strong presence seizing three consecutive championship titles in major/premier tournaments – Red Bull Battle Grounds, The Summit 3 and MDL 2015. Then suddenly, as unpredictable as they were, a shocking move would shake the Western region Tier 1 teams.
In January 2015, Team Secret changed their roster, plucking both Ludwig "zai" Wåhlberg and Artour "Arteezy" Babaev from Evil Geniuses. The ripple effect was tremendous. They had set off a large scale Western reshuffle and spurred heavy judgment from the community. It would be one of the first demonstrations of their unconventional modus operandi.

Team Secret reformed

With touch and go performances over the next few months, Team Secret's roster was completely revamped in August, and rebuilt around Clement "Puppey" Ivanov. Jacky "EternaLEnVy" Mao, Omar "w33" Aliwi, Rasmus "MiSeRy" Filipsen, and Johan "pieliedie" Åström were brought in.

Return of Arteezy, addition of Universe

Less than three weeks after winning the Shanghai Major, the team once again shook the Dota 2 scene.
Omar "w33" Aliwi and Rasmus "MiSeRy" Filipsen were unexpectedly replaced with Artour "Arteezy" Babaev and Saahil "UNiVeRsE" Arora, both of whom had been plucked from Evil Geniuses, four days before the rosters become locked for the Manila Major and The International 6.
They also took Theeban "1437" Siva from Digital Chaos to be their coach.
The changes created upheaval across the board, leaving The International 5 champions, Evil Geniuses, with only days left to secure a new roster to register. To fill their lineup, the team turned to Digital Chaos – rounding out the roster with Kanishka 'Sam' "BuLba" Sosale and welcoming Kurtis "Aui_2000" Ling back.
Digital Chaos had only two days to rebuild before the roster lock, after the departure of three of their players. Their new squad consists of Omar "w33" Aliwi, Rasmus "MiSeRy" Filipsen, Roman "Resolut1on" Fominok, David "Moo" Hull and Martin "Saksa" Sazdov.

Team Secret new roster


Clement "Puppey" Ivanov


Jacky "Eternal Envy" Mao


Johan "pieliedie" Åström


Kanishka 'Sam' "BuLba" Sosale


Artour "Arteezy" Babaev

Evil Geniuses new roster


Clinton "Fear" Loomis


Syed Sumail "Suma1L" Hassan


Saahil "UNiVeRsE" Arora


Kurtis "Aui_2000" Ling


Peter "ppd" Dager