With just more than a week before the first Major, ESL has announced the Frankfurt Major talent and broadcast team.

Included in the team are 12 casters and analysts, five hosts and five observers and stats staff to cover both the group stages and the playoffs main event.

The event takes place between November 13-21 in Frankfurt Germany with 16 teams competing for the fixed $3,000,000 prize pool.
ESL has released the talent team for the Frankfurt Major group stages and the playoffs held at Festhalle Messe in Frankfurt Germany. The team consists of 22 staff total, including some of the best and most beloved Dota 2 personalities and talent. Among the familiar faces, we welcome back Paul "ReDeYe" Chaloner, who did a fantastic job hosting The International 5 in Seattle, Washington last August.
Frankfurt Major Talent and broadcast team
Casters and Analysts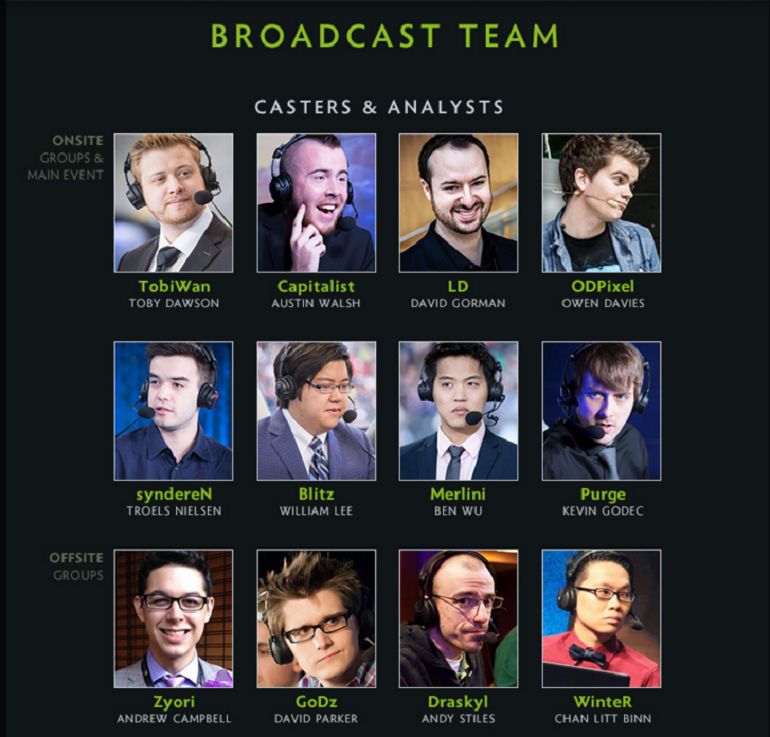 Offsite Group Stages
Andrew "Zyori" Campbell
David "Godz" Parker
Andy "Draskyl" Stiles
Chan "WinteR" Litt Brin
Onsite Main Event
Toby "Tobiwan" Dawson
Austin "Capitalist" Walsh
David "LD" Gorman
Own "ODPixel" Davis
Troels "SyndereN" Nielsen
William "Blitz" Lee
Ben "Merlini" Wu
Kevin "Purge" Godec
Hosts and Panelists

Ted "PyrionFlax" Forsyth
Paul "ReDeYe" Chaloner
Jacob "Maelk" Toft-Andersen
Alan "Nahaz" Bester
Dakota "Kotlguy" Cox