ESL One New York is right around the corner. While you're getting ready to root for your favorite team, don't miss out on the opportunity to win one of the 15 items worth a total of at least $300 that are up for grabs in the eSportsPools ESL One New York pool.
Entering the eSportsPools ESL One New York pool is free of charge and as easy as falling off a log.
Sign up for ESP (check out our review of the platform and follow the steps) and enter the pool for free.
Choose five players to create your fantasy team. The five players you have picked will make you points. Every kill or assist they add to their name between October 3-4, during the ESL One New York event, is one point. Every time they die, you lose a point. The system won't let you pick more than two players from the same squad. You can change your picks up until five minutes before the event starts.
eSportsPools ESL One New York pool prizes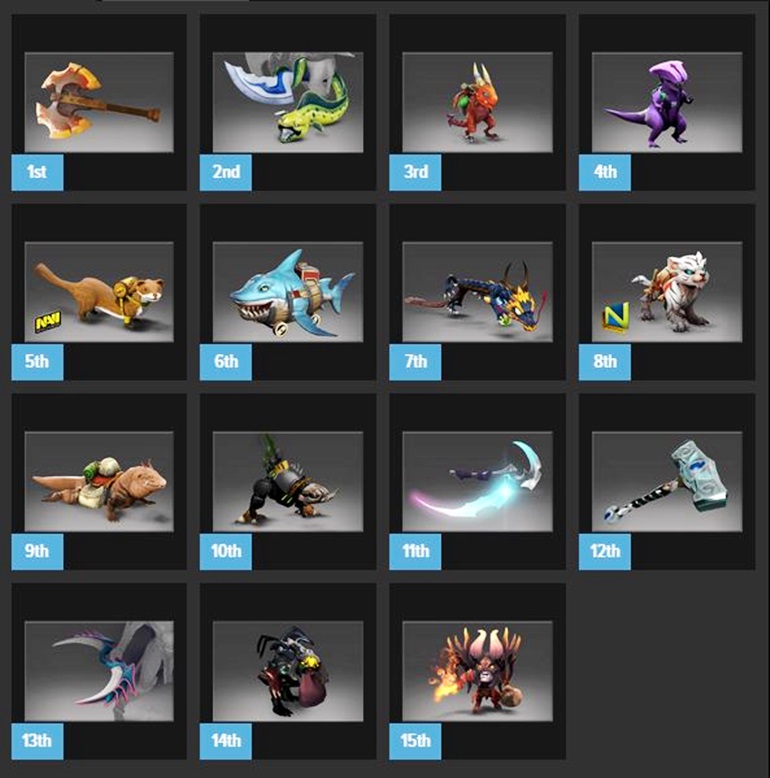 Fifteen items worth a total of at least $300 are there for the taking:
1st: Genuine Battlefury (starting at $45 on the Steam Community Market)
2nd: Genuine Tidehunter Blink Dagger (starting at $36 on the Steam Community Market)
3rd: Unusual Yonex's Rage (starting at $24 on the Steam Community Market)
4th: Corrupted Faceless Rex (starting at $32 on the Steam Community Market)
5th: Unusual Na'Vi's Weaselcrow (starting at $20 on the Steam Community Market)
6th: Unusual Hexgill the Lane Shark (starting at $17 on the Steam Community Market)
7th: Azuremir and Nexon Bundle (starting at $12 on the Steam Community Market)
8th: Baekho and Nexon Bundle (starting at $32 on the Steam Community Market)
9th: Unusual Tickled Tegu (starting at $14 on the Steam Community Market)
10th: Unusual Deathripper (starting at $12 on the Steam Community Market)
11th: Soul Diffuser (starting at $16 on the Steam Community Market)
12th: Voidhammer (starting at $10 on the Steam Community Market)
13th: Scree'Auk's Talon (starting at $8 on the Steam Community Market)
14th: Frozen Baby Roshan (starting at $6 on the Steam Community Market)
15th: Genuine Doomling (starting at $6 on the Steam Community Market)